Anime Underground
16 American Movies That Would Make Awesome Anime Series

7.2k votes
1.1k voters
18.7k views
16 items
List Rules Vote up the movies you'd love to see as anime series.
Popular anime series have been adapted into big-budget American films a few times before, usually yielding disastrous results and breaking the hearts of die-hard fans (looking at you, Dragon Ball Z). But what if we tried the reverse? Anime adaptations of American films.
Anime is a versatile medium unbound by a specific genre or subject matter and, as many fans will attest, it is not limited to children's entertainment. As to the artistic integrity of such adaptations, The Animatrix (an anime collection of short stories set in the universe of The Matrix) was infinitely better than the actual sequels to The Matrix.
This opens up a pretty substantial catalog of movies that would make great anime. The only difficult part, really, is narrowing it down. Let's look, then, at stories with stylish characters, complex plots, and over-the-top adventure - you know, elements that thrive in the world of anime. If you don't want to see these films adapted into anime, sorry, but you're dead inside.
back to page 1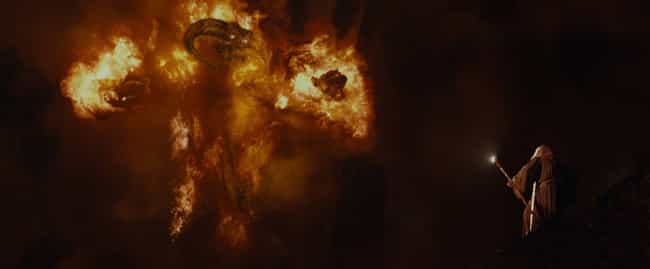 The Lord of the Rings trilogy is one of the most ambitious film series of all time (and would certainly be a monstrous undertaking to animate), but Frodo's journey to Mount Doom is too epic of a journey not to be retold.
Just the settings alone would be cool enough to see animated, and anime illustrators have definitely proved they can handle such grandiose scenery with masterpieces like Kabaneri of the Iron Fortress. From Mordor to Rivendell, there are a bevy of mind-blowing visuals to depict. On top of all this world-building, the story beats present in LoTR are ones anime fans readily get behind: a pre-destined hero, undying friendships, guilds of mix-matched members, powerful old wizards, and wayward souls who turn out to be royalty. Seriously, how is this not a thing already?

Would this be a great anime series?
see more on The Lord of the Rings film trilogy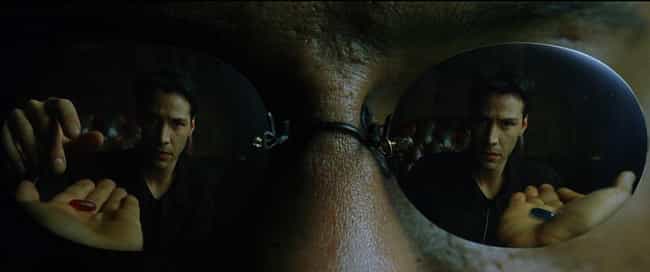 While the The Animatrix, a collaboration of animated short films by the Wachowskis and assorted Japanese directors, already exists, the story of Neo has been untouched in the world of anime. Neo's awakening and path to strength follows a very familiar framework in the shonen/seinen category, and who wouldn't want to see the slo-mo bullet dodge in all of its anime glory?
Already heavily influenced by anime classic Ghost in the Shell, The Matrix seems rife for an anime adaptation. Seriously, Hollywood, do you just hate making money or something?

Would this be a great anime series?
see more on The Matrix Franchise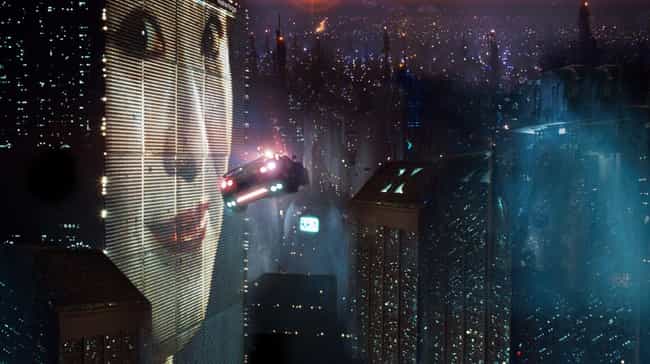 Blade Runner is a classic sci-fi film that even some scientists regard as the best film of its genre. Visually, the film's futuristic-meets-noir style would be an incredible world to explore in animation, as many other cyber punk series have proven in the past. Plus, it would be the perfect film to revive the old anime style of the '80s and '90s which is rarely used anymore, something older anime fans could get excited about. Morally ambiguous heroes like Deckard guarantee thought-provoking plotlines, which are cornerstones for epic anime series like Death Note and Parasyte: The Maxim.

Would this be a great anime series?
see more on Blade Runner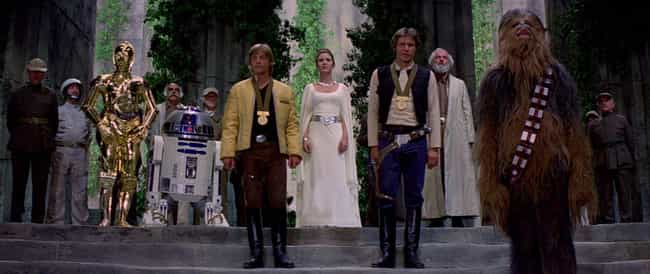 The Force. Lightsabers. Darth Vader. Intergalactic warfare. Princess Leia. How awesome would these things be in anime form? Answer: deeply, deeply awesome. With space adventures like Cowboy Bebop serving as a precedent, fans can rest assured that a Star Wars adaptation would be wildly popular as an anime series.
Also, is there anything more shonen than a young man discovering powers he didn't know he had, training with a badass (yet weird-looking) master, and then defeating the ultimate evil? If you're curious to see Star Wars in the classic anime design of the '80s, check out this short film "TIE Fighter" for a pretty amazing example.

Would this be a great anime series?
see more on Star Wars