Anime Underground 16 American Movies That Would Make Awesome Anime Series

7k votes
1k voters
18.2k views
16 items
List Rules Vote up the movies you'd love to see as anime series.
Popular anime series have been adapted into big-budget American films a few times before, usually yielding disastrous results and breaking the hearts of die-hard fans (looking at you, Dragon Ball Z). But what if we tried the reverse? Anime adaptations of American films.
Anime is a versatile medium unbound by a specific genre or subject matter and, as many fans will attest, it is not limited to children's entertainment. As to the artistic integrity of such adaptations, The Animatrix (an anime collection of short stories set in the universe of The Matrix) was infinitely better than the actual sequels to The Matrix.
This opens up a pretty substantial catalog of movies that would make great anime. The only difficult part, really, is narrowing it down. Let's look, then, at stories with stylish characters, complex plots, and over-the-top adventure - you know, elements that thrive in the world of anime. If you don't want to see these films adapted into anime, sorry, but you're dead inside.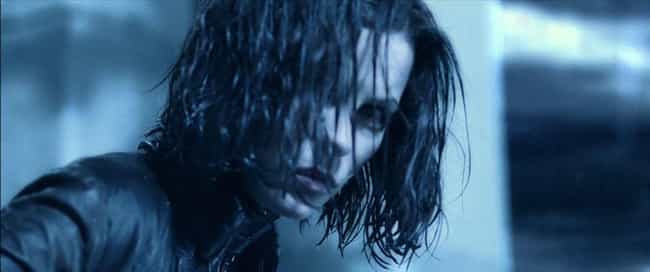 Vampires are a common element in anime. Shiki and Vampire Knight are popular series, to name a couple, but Underworld offers an expanded universe of vampire-werewolf politics that would be a rarity in anime. The film also has a stylish, gothic design for both its characters and setting, allowing for a ready-made yet haunting anime style.
Most importantly, anime is in desperate need of more female driven, fantasy-horror stories with a strong heroine (who isn't overly sexualized or fifteen years old). Selene the Death Dealer would be a terrific answer to this gross oversight.

Would this be a great anime series?
see more on Underworld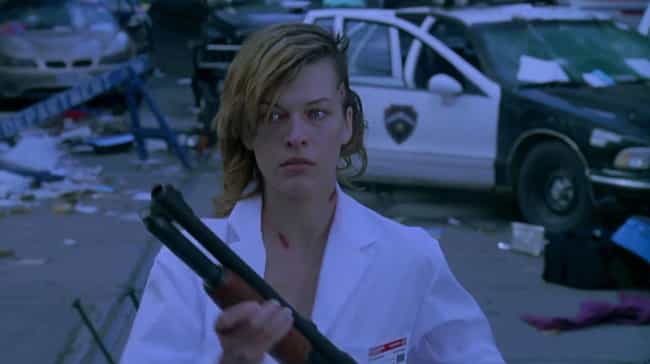 You can't go wrong with zombies and girls kicking ass. The zombie anime genre is relatively small, and in great need of an action-horror series that doesn't follow teenagers battling it out in a high school (or finding themselves in inexplicably sexual situations with each other).
Resident Evil is the perfect remedy, on par with other popular survival series, and jam packed with terrifying monsters, an epic fight in a moving train, and heroine Alice (who has a lot in common with these other badass anime women). All of the ingredients for a great adaptation are there, it just needs to get out of our imaginations and on to our screens.
Would this be a great anime series?
see more on Resident Evil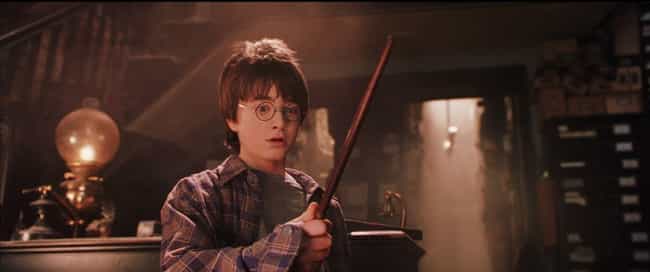 The journey of the boy wizard fits perfectly in the framework of a classic shonen series, "power of friendship" included. Of course, there is also the exciting potential that lies in animating the world of magic. Think of what animation could do with those epic duels, the mythical creatures, Hogwarts itself, and massive events like the Tri-Wizard tournament.
With a huge, well-developed series to pull from, an anime adaptation would not lack for material. If you're wondering what some of the designs may look like, there has been official art released of various characters in the anime art style. If that doesn't get you hyped, you should probably seek immediate medical attention.

Would this be a great anime series?
see more on Harry Potter Franchise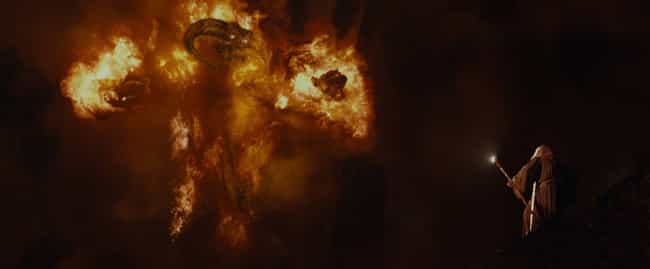 The Lord of the Rings trilogy is one of the most ambitious film series of all time (and would certainly be a monstrous undertaking to animate), but Frodo's journey to Mount Doom is too epic of a journey not to be retold.
Just the settings alone would be cool enough to see animated, and anime illustrators have definitely proved they can handle such grandiose scenery with masterpieces like Kabaneri of the Iron Fortress. From Mordor to Rivendell, there are a bevy of mind-blowing visuals to depict. On top of all this world-building, the story beats present in LoTR are ones anime fans readily get behind: a pre-destined hero, undying friendships, guilds of mix-matched members, powerful old wizards, and wayward souls who turn out to be royalty. Seriously, how is this not a thing already?

Would this be a great anime series?
see more on The Lord of the Rings film trilogy