Reality TV
What It's Really Like To Compete On 'American Ninja Warrior'
In a world where reality TV contestants often gain fame through backstabbing and flipping tables, behind-the-scenes stories about American Ninja Warrior arrive like a breath of fresh air. Premiering in 2009, ANW gives hopeful athletes with proven skill sets a platform to show off untraditional and staggeringly difficult feats of strength - and viewers at home get fantastic entertainment along the way. When it comes to fun facts about American Ninja Warrior, both contestants and producers play a vital role in the show's heartwarming content.
Whether you consider yourself a serious fan who already knows how to get on American Ninja Warrior, or are simply a reality TV enthusiast hungry for secrets, these stories are for you. You don't need to scramble up Mount Midoriyama - or even climb the Warped Wall - for interesting trivia about American Ninja Warrior. For those who never got a chance to compete on Nickelodeon's GUTS, now might be the perfect time to consider ANW as your ticket to fitness fame.
Certain Body Types Have A Competitive Advantage On The Course
If you watch even a few minutes of American Ninja Warrior, you already know almost every competitor puts in a staggering amount of training in preparation for the show's obstacle course. Across the board, the contestants' introductory video packages show off intense workouts and strict wellness regimens.
Regardless of training routines, certain body types appear naturally predisposed to success - and they might not be the types you expect. In reality, the bigger and buffer contestants come in at a disadvantage compared to smaller and lither athletes. ANW co-host Matt Iseman confirmed this surprising fact to Mental Floss:
I think we saw that [in 2014] with the biggest story, Kacy Catanzaro, who is five-feet tall [and] less than 100 pounds. No one thought she was strong enough, but the reality is she was so light - and she is incredibly strong - that she didn't have all this mass.
The Obstacle Courses Are Huge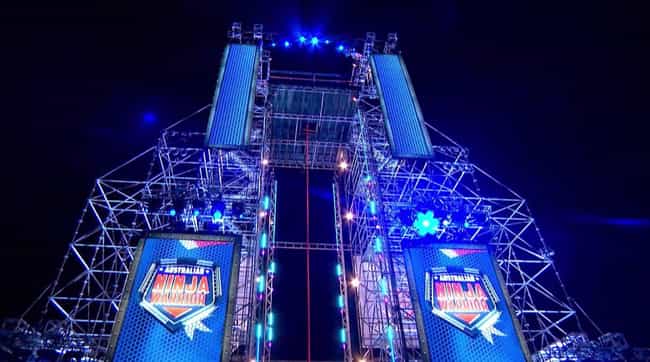 Even from the comfort of your couch, the obstacles of America Ninja Warrior look pretty impressive. Still, competitors may get blown away by their scale in person. In 2016, executive producer Arthur Smith told RealScreen more about the sheer size of ANW's sets:
The obstacle course that we build is massive. It's bigger than a football field, and the [final course] in Las Vegas is four football fields, so there are a lot of logistics in putting them together... It's kind of like the circus is coming to town.
The size of the obstacles - particularly Mount Midoriyama, the final four-stage obstacle course known for its punishing 75-foot rope climb - remains necessary to raise the stakes. "[Mount Midoriyama] always has to be that somewhat unattainable thing and that's what makes the moment when they actually do it so unbelievable," Smith noted.
Some Contestants Compete Through The Night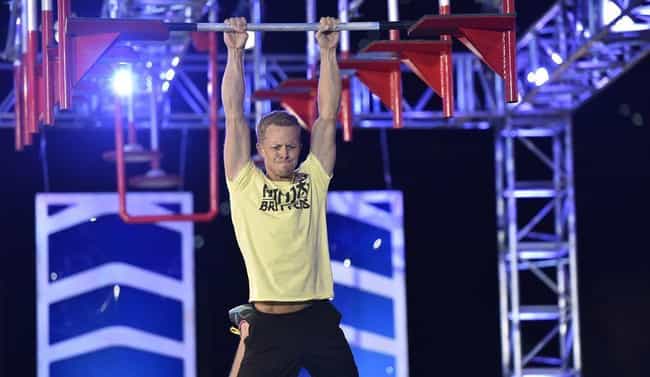 Naturally, the goal for any hopeful contestant involves success on the course, but that's easier said than done. The strongest contenders stay on set the longest - which, in a few cases, means into the early hours of the morning.
According to Insider, American Ninja Warrior contestants don't even show up to the course until 6 pm on filming day. By this point, walk-on hopefuls have already completed their shot at the obstacles, and the sun has gone down, setting a darker stage to capture the excitement. A run of the course may only take a few minutes, but contestants wait as long as necessary for their turn.
The best 30 competitors move on to a finals round. For this phase of the contest, all participants must stay on set until every other person has attempted the course, which could be 5 am or later.
The Show Doesn't Scout For Contestants
ANW hopefuls don't need to wait for a call to test their strength on the course. Getting a shot on the show is as simple as filling out an application.
Applicants submit basic information about themselves, along with any background on other game show or competitive sports events. But American Ninja Warrior is out to make great TV. According to Insider, the application form also asks people to share details of their past to make themselves a more interesting character. A personal struggle or family tragedy often prove a plus for casting purposes.
While the athletic prowess of the Ninja community might make you believe casting looks for physical strength, they do take a more holistic view. Application guidelines recommend hopefuls "show and tell us about your hobbies and what you do in your spare time," "introduce us to your inspiration," "show some hometown pride," and more. They also state the show is "not only looking for athletic ability, but also PERSONALITY, so let it shine!"