Popular Opinion
Who Is America's Dad in 2019?

1.7k votes
345 voters
1.4k views
22 items
Every one of these gentlemen is a dad with kids of their own, but something about the things they say, the "dad jokes" they make, and the stances they take make them all of our dads. To figure out what makes a man America's Dad in 2019, it's important to dig through their Twitter feeds and other social media platforms to see what they have been telling people. Is America's Dad someone popular who tells it like it is or is it someone who not only gives advice but is listened to and followed by the masses?
America's fathers could be anyone... it could be the guy you buy your coffee from or it could be a celebrity everyone adores. Since nobody knows who is selling you coffee, this list delves into those celebrity dads who make us all feel a little better knowing they are out there, giving us advice and keeping us sane and making us smile during whatever turbulence or troubles America will endure in the coming year.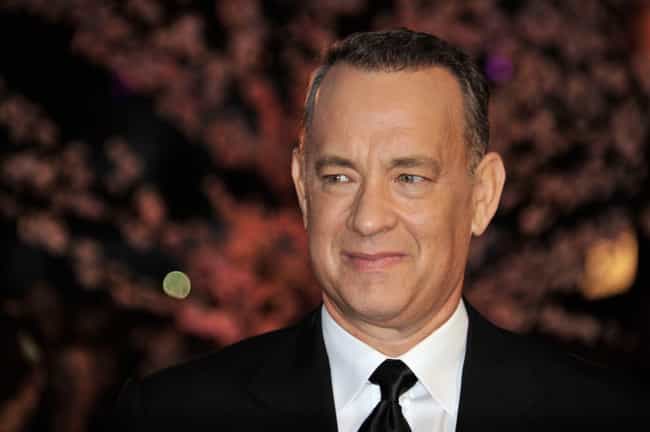 Pros:
Everyone respects Tom Hanks, just like you should respect your dad.
The guy is playing Mr. Rogers who is as American and virtuous as anyone could possibly be and he it's difficult to imagine him played by anyone other than Tom Hanks!
Cons:
He may be very dadly, but looking back at his earlier career, he was more like America's drunk uncle. That's not a criticism either - Hanks' work on

Bosom Buddies

,

Bachelor Party

, and other amazing comedies made his career and we love him for it! But does it detract from his dad-ness?
Thomas Jeffrey Hanks (born July 9, 1956) is an American actor and filmmaker. Hanks is known for his comedic and dramatic roles in such films as Splash (1984), Big (1988), Turner & Hooch (1989), A League of Their Own (1992), Sleepless in Seattle (1993), Forrest Gump (1994), Apollo 13 (1995), You've Got Mail (1998), The Green Mile (1999), Cast Away (2000), Road to Perdition (2002), Cloud Atlas (2012), Captain Phillips (2013), Saving Mr. Banks (2013), and Sully (2016). He has also starred in the Robert Langdon films, and voices Sheriff Woody in the Toy Story film series. He is one of the most popular and recognizable film stars worldwide, and is widely regarded as an American cultural ...more on Wikipedia
Age: 62
Birthplace: Concord, California, United States of America
Is he our dad?
see more on Tom Hanks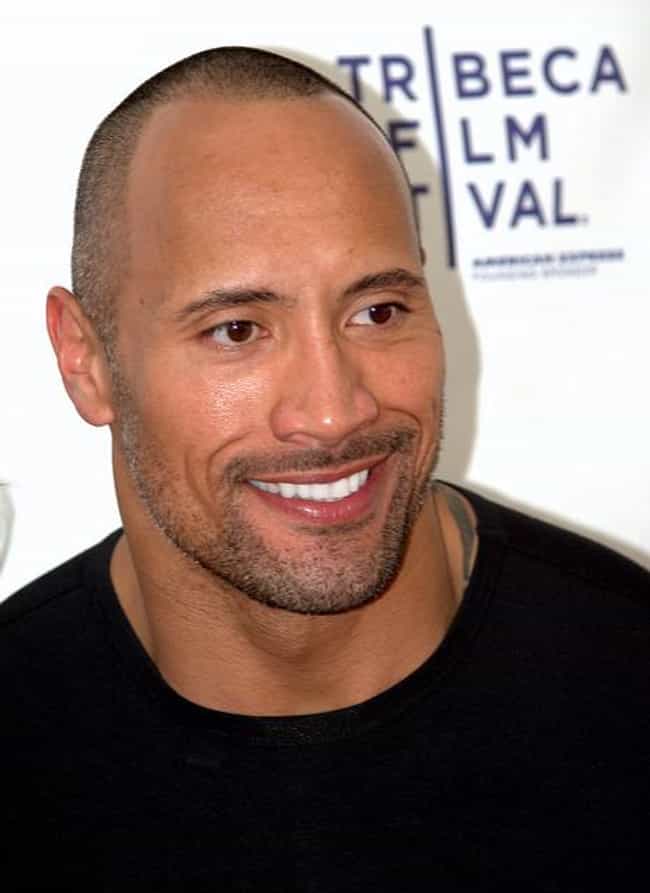 Pros:
Dwayne Johnson has grown to become the highest-paid actor in Hollywood, but that achievement wasn't just handed to him: he earned it. This proud father of three works tirelessly to entertain the masses while maintaining a wonderful home life for his family. What a father figure to look up to!
He may have come from somewhat humble beginnings, but Dwayne Johnson is a dad everyone needs in their lives, speaking his mind, supporting his family and finding the positive side of any challenge.
Cons:
Possibly because of his early work as a wrestler, some people may not take his advice seriously.
Dwayne Douglas Johnson (born May 2, 1972), also known by his ring name The Rock, is an American actor, producer, and former professional wrestler. Johnson was a professional wrestler for the World Wrestling Federation (WWF, now WWE) for eight years prior to pursuing an acting career. His films have grossed over $3.5 billion in North America and over $10.3 billion worldwide, making Johnson one of the highest-grossing box-office stars of all time.Johnson was a college football player for the University of Miami, with whom he won a national championship in 1991. He initially aspired for a professional career in football and entered the 1995 NFL Draft, but he went undrafted. As a result, Johnson ...more on Wikipedia
Age: 46
Birthplace: Hayward, California, United States of America

Is he our dad?
see more on Dwayne Johnson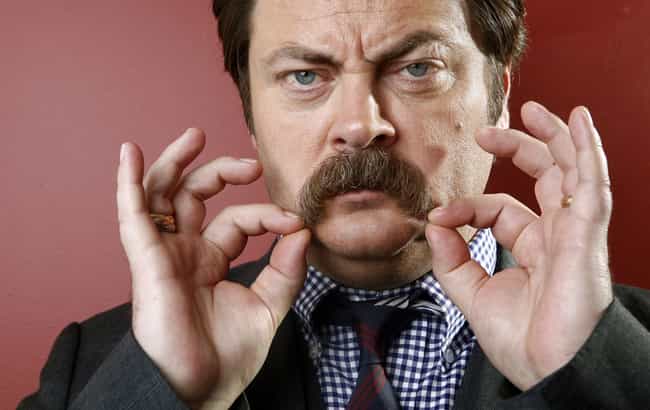 Pros:
Dads should be good at cool skills like woodworking and Nick Offerman excels so hard at it that he's got "woodworker" in his Wikipedia bio and hosts a show called

Making It

.
100% a dad mustache.

If he was your dad, Megan Mullally would be your mom, and that is a heck of a combo.
Cons:
What if you are garbage at making things? You know he'd support you and love you anyway but you'd still feel like you disappointed him, no matter how many times he tried to reassure you. You are an unreachable acme of skill, Offerman!
Nicholas Offerman (born June 26, 1970) is an American actor, writer, comedian, and carpenter who is known for his role as Ron Swanson in the NBC sitcom Parks and Recreation, for which he received the Television Critics Association Award for Individual Achievement in Comedy and was twice nominated for the Critics' Choice Television Award for Best Supporting Actor in a Comedy Series. Offerman is also known for his role in The Founder, in which he portrays Dick McDonald, one of the brothers who developed the fast food chain McDonald's. His first major television role since the end of Parks and Recreation was as Karl Weathers in the FX series Fargo, for which he received a Critics' Choice ...more on Wikipedia
Age: 48
Birthplace: Joliet, Illinois, United States of America

Is he our dad?
see more on Nick Offerman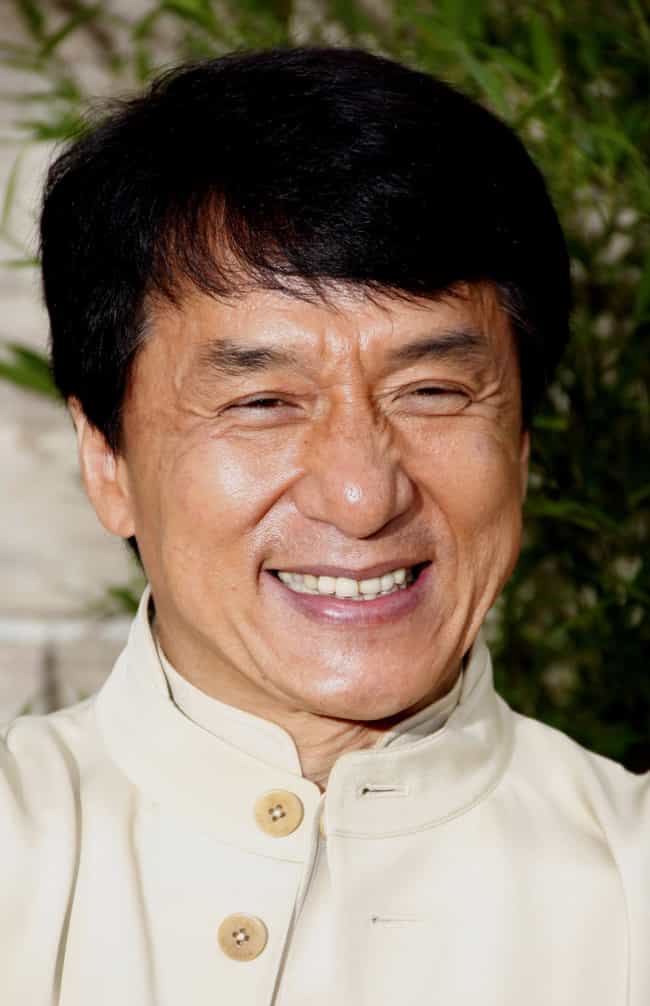 Pros:
Jackie Chan is one of those guys you can't help but like. He's pretty much always smiling, even when he's getting the crap beaten out of him while performing stunts no trained stunt-man would attempt. It's hard to imagine a cooler dad.
He passes on his sage wisdom to anyone who would listen and is truly dedicated to passing on the skills he's earned over the decades.
Cons:
Some people may take issue with his stance on not leaving any money to his son, but others admire this as a way to help him guide his child into maturity. Stern dad is good but is he too stern?
Chan Kong-sang (Chinese: 陳港生; born 7 April 1954), known professionally as Jackie Chan, is a Hong Konger martial artist, actor, film director, producer, stuntman, and singer. He is known for his acrobatic fighting style, comic timing, use of improvised weapons, and innovative stunts, which he typically performs himself, in the cinematic world. He has trained in Wushu or Kung Fu and Hapkido, and has been acting since the 1960s, appearing in over 150 films. Chan is one of the most recognisable and influential cinematic personalities in the world, gaining a widespread following in both the Eastern and Western hemispheres, and has received stars on the Hong Kong Avenue of Stars and the Hollywood ...more on Wikipedia
Age: 64
Birthplace: Victoria Peak, Hong Kong

Is he our dad?
see more on Jackie Chan