Popular Opinion

Who Is America's Dad in 2019?

1.3k votes
282 voters
22 items
Every one of these gentlemen is a dad with kids of their own, but something about the things they say, the "dad jokes" they make, and the stances they take make them all of our dads. To figure out what makes a man America's Dad in 2019, it's important to dig through their Twitter feeds and other social media platforms to see what they have been telling people. Is America's Dad someone popular who tells it like it is or is it someone who not only gives advice but is listened to and followed by the masses?
America's fathers could be anyone... it could be the guy you buy your coffee from or it could be a celebrity everyone adores. Since nobody knows who is selling you coffee, this list delves into those celebrity dads who make us all feel a little better knowing they are out there, giving us advice and keeping us sane and making us smile during whatever turbulence or troubles America will endure in the coming year.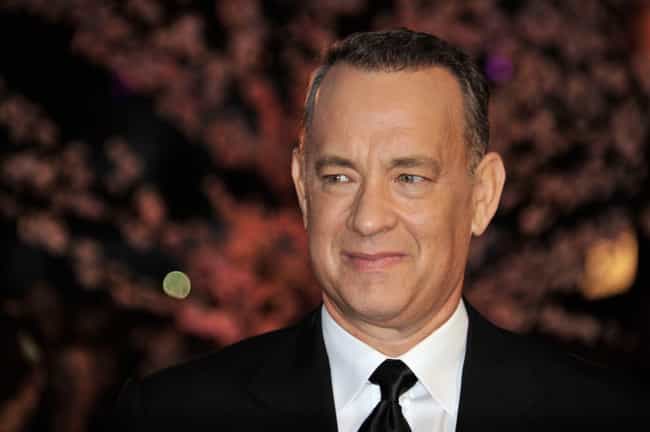 Pros:
Everyone respects Tom Hanks, just like you should respect your dad.
The guy is playing Mr. Rogers who is as American and virtuous as anyone could possibly be and he it's difficult to imagine him played by anyone other than Tom Hanks!
Cons:
He may be very dadly, but looking back at his earlier career, he was more like America's drunk uncle. That's not a criticism either - Hanks' work on

Bosom Buddies

,

Bachelor Party

, and other amazing comedies made his career and we love him for it! But does it detract from his dad-ness?
Thomas Jeffrey "Tom" Hanks is an American film actor, director, voice-over artist, writer and film producer. Hanks worked in television and family-friendly comedies before achieving success as a dramatic actor portraying several notable roles, including Andrew Beckett in Philadelphia, the title role in Forrest Gump, Commander James A. Lovell in Apollo 13, Captain John H. Miller in Saving Private Ryan, Michael Sullivan in Road to Perdition, and Sheriff Woody in Disney/Pixar's Toy Story. Hanks is the third most successful actor in terms of box office totals, which exceed $3.3 billion. He is one of the best American actors. ...more on Wikipedia
Age: 62
Birthplace: Concord, California, United States of America
Is he our dad?
see more on Tom Hanks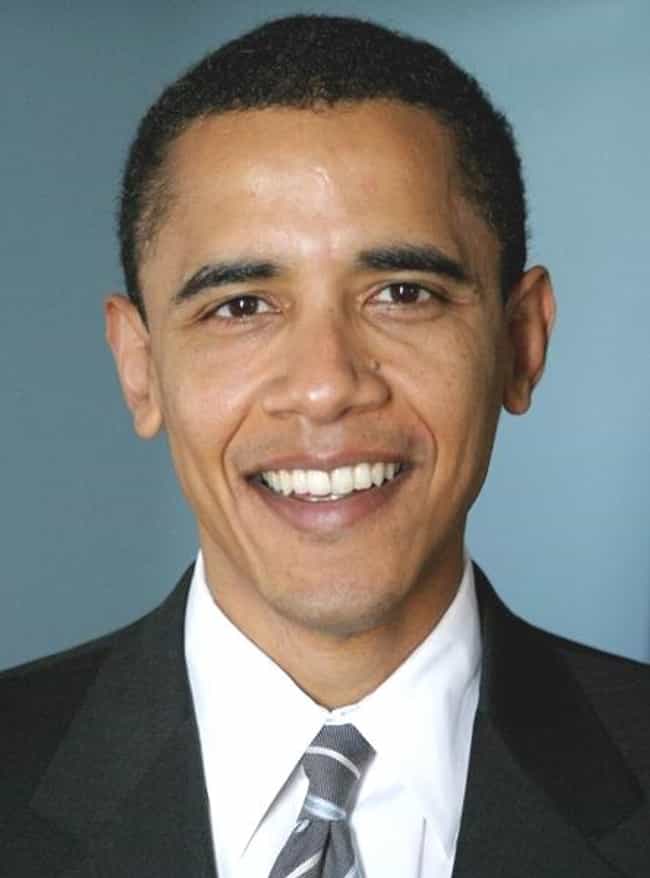 Pros:
Former President Barack Obama is certainly well-known as a good father and statesman, but his time since leaving the Presidency suggests he is less a former President and more of a father to us all.
His Twitter comments don't usually delve too deeply into politics, but instead focus on the advice and knowledge we all need from a stern, but caring poppa!
Cons:
He was the President of the United States, which makes him immediately divisive. Many people dismiss what he has to say simply due to the office he once held, which is a shame as he is an incredibly intelligent and caring person.
Barack Hussein Obama II (born August 4, 1961) is an American politician who served as the 44th President of the United States from 2009 to 2017. The first African American to assume the presidency, he was previously the junior United States Senator from Illinois from 2005 to 2008. He served in the Illinois State Senate from 1997 until 2004. Obama was born in 1961 in Honolulu, Hawaii, two years after the territory was admitted to the Union as the 50th state. Raised largely in Hawaii, Obama also spent one year of his childhood in Washington State and four years in Indonesia. After graduating from Columbia University in New York City in 1983, he worked as a community organizer in Chicago. In ...more on Wikipedia
Age: 57
Birthplace: Area code 808, Honolulu County, Hawaiian Islands, United States of America, United States, + more

Is he our dad?
see more on Barack Obama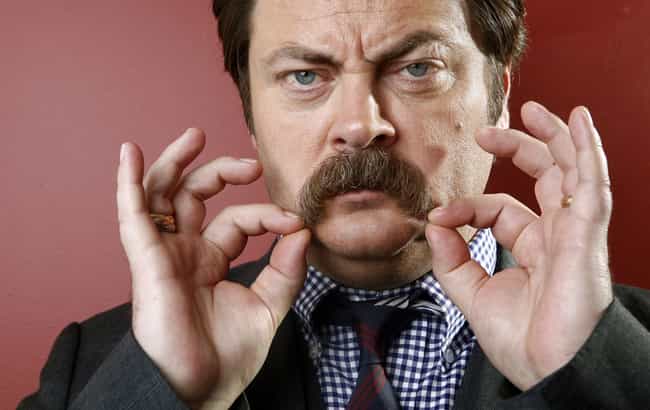 Pros:
Dads should be good at cool skills like woodworking and Nick Offerman excels so hard at it that he's got "woodworker" in his Wikipedia bio and hosts a show called

Making It

.
100% a dad mustache.

If he was your dad, Megan Mullally would be your mom, and that is a heck of a combo.
Cons:
What if you are garbage at making things? You know he'd support you and love you anyway but you'd still feel like you disappointed him, no matter how many times he tried to reassure you. You are an unreachable acme of skill, Offerman!
Nick Offerman is an American actor, writer, humorist, and carpenter widely known for his breakout role as Ron Swanson in the acclaimed NBC sitcom Parks and Recreation, for which he received the Television Critics Association Award for Individual Achievement in Comedy. ...more on Wikipedia
Age: 48
Birthplace: Joliet, Illinois, United States of America

Is he our dad?
see more on Nick Offerman
Pros:
Stephen Colbert has made a career of telling America how messed up it is, but in a way that makes the nation feel as if it has a protector... namely, Stephen Colbert! You want things to go well so he'll be happy and not disappointed in you.
He stays up late looking out for us in a way few could and his work is much appreciated.
It'd be really cool to have a dad who knows how to truly nerd out over things like

Lord of the Rings

.
Cons:
His satirical character on

The Colbert Report

may have helped to build the career of a man capable of delivering horrible news in a way that continues to make us laugh. Even so, it can still feel a little too much like that stubborn uncle at a holiday dinner.
Stephen Tyrone Colbert is an American political satirist, writer, producer, singer, television host, actor, media critic, and comedian. From 2005 to 2014, he was the host of Comedy Central's The Colbert Report, a satirical news show in which Colbert portrayed a caricatured version of conservative political pundits. It was announced on April 10, 2014, that Colbert had been chosen to succeed David Letterman as the host of the Late Show on CBS after Letterman retires in 2015. Colbert originally studied to be an actor, but became interested in improvisational theatre when he met Second City director Del Close while attending Northwestern University. He first performed professionally as an ...more on Wikipedia
Age: 54
Birthplace: Washington, D.C., United States of America

Is he our dad?
see more on Stephen Colbert