Popular Opinion
Who Is America's Dad in 2019?

1.5k votes
321 voters
1.2k views
22 items
Every one of these gentlemen is a dad with kids of their own, but something about the things they say, the "dad jokes" they make, and the stances they take make them all of our dads. To figure out what makes a man America's Dad in 2019, it's important to dig through their Twitter feeds and other social media platforms to see what they have been telling people. Is America's Dad someone popular who tells it like it is or is it someone who not only gives advice but is listened to and followed by the masses?
America's fathers could be anyone... it could be the guy you buy your coffee from or it could be a celebrity everyone adores. Since nobody knows who is selling you coffee, this list delves into those celebrity dads who make us all feel a little better knowing they are out there, giving us advice and keeping us sane and making us smile during whatever turbulence or troubles America will endure in the coming year.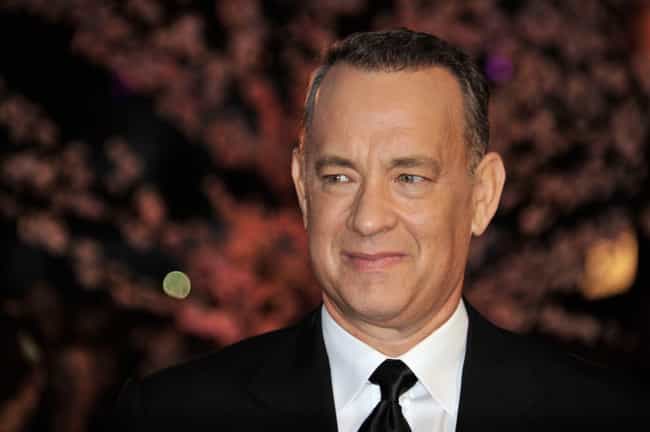 Pros:
Everyone respects Tom Hanks, just like you should respect your dad.
The guy is playing Mr. Rogers who is as American and virtuous as anyone could possibly be and he it's difficult to imagine him played by anyone other than Tom Hanks!
Cons:
He may be very dadly, but looking back at his earlier career, he was more like America's drunk uncle. That's not a criticism either - Hanks' work on

Bosom Buddies

,

Bachelor Party

, and other amazing comedies made his career and we love him for it! But does it detract from his dad-ness?
Thomas Jeffrey "Tom" Hanks is an American film actor, director, voice-over artist, writer and film producer. Hanks worked in television and family-friendly comedies before achieving success as a dramatic actor portraying several notable roles, including Andrew Beckett in Philadelphia, the title role in Forrest Gump, Commander James A. Lovell in Apollo 13, Captain John H. Miller in Saving Private Ryan, Michael Sullivan in Road to Perdition, and Sheriff Woody in Disney/Pixar's Toy Story. Hanks is the third most successful actor in terms of box office totals, which exceed $3.3 billion. He is one of the best American actors. ...more on Wikipedia
Age: 62
Birthplace: Concord, California, United States of America
Is he our dad?
see more on Tom Hanks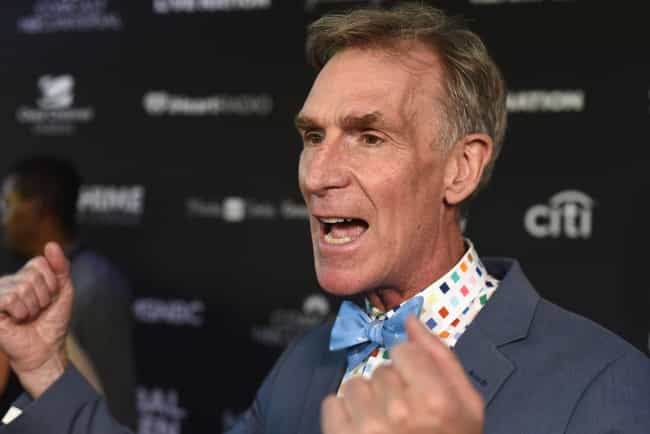 Pros:
Anyone who grew up in the '80s owes their love and knowledge of science to engineer and entertainer, Bill Nye the Science Guy. It's been years since that series ended, but Nye hasn't slowed down educating people and making sure the world understands the dangers of climate change and many other issues.
He has no problem speaking his mind and takes any opportunity to do so.
His bow tie screams "dad," but so does his knowledge and advice everyone should heed.
Cons:
He makes it look easy to tie a bow tie. It really isn't.
William Sanford "Bill" Nye, popularly known as Bill Nye the Science Guy, is an American science educator, comedian, television host, actor, writer, scientist, and former mechanical engineer, best known as the host of the Disney/PBS children's science show Bill Nye the Science Guy and for his many subsequent appearances in popular media as a science educator. ...more on Wikipedia
Age: 63
Birthplace: Washington, D.C., United States of America

Is he our dad?
see more on Bill Nye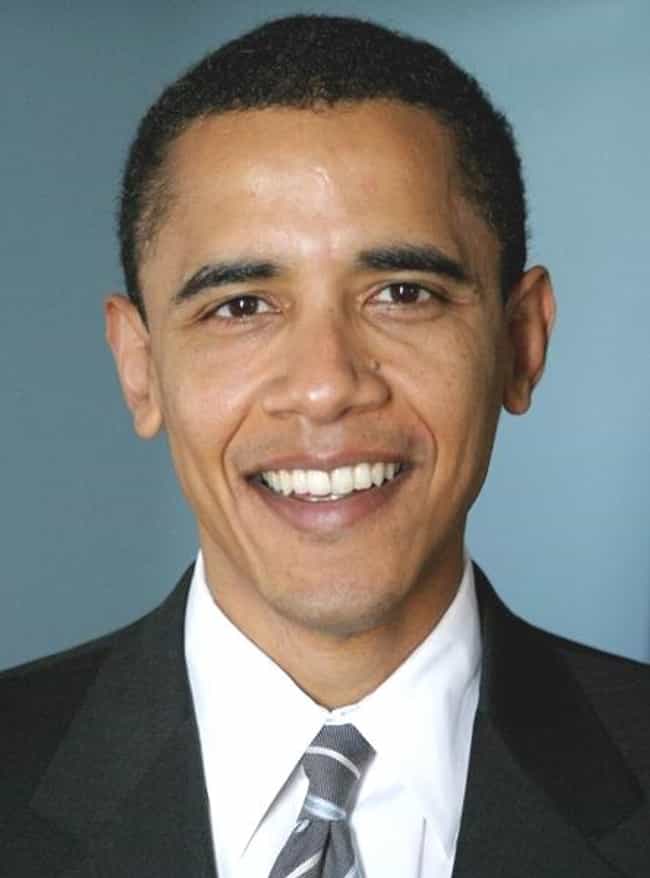 Pros:
Former President Barack Obama is certainly well-known as a good father and statesman, but his time since leaving the Presidency suggests he is less a former President and more of a father to us all.
His Twitter comments don't usually delve too deeply into politics, but instead focus on the advice and knowledge we all need from a stern, but caring poppa!
Cons:
He was the President of the United States, which makes him immediately divisive. Many people dismiss what he has to say simply due to the office he once held, which is a shame as he is an incredibly intelligent and caring person.
Barack Hussein Obama II (born August 4, 1961) is an American politician who served as the 44th President of the United States from 2009 to 2017. The first African American to assume the presidency, he was previously the junior United States Senator from Illinois from 2005 to 2008. He served in the Illinois State Senate from 1997 until 2004. Obama was born in 1961 in Honolulu, Hawaii, two years after the territory was admitted to the Union as the 50th state. Raised largely in Hawaii, Obama also spent one year of his childhood in Washington State and four years in Indonesia. After graduating from Columbia University in New York City in 1983, he worked as a community organizer in Chicago. In ...more on Wikipedia
Age: 57
Birthplace: Honolulu, Hawaii, USA

Is he our dad?
see more on Barack Obama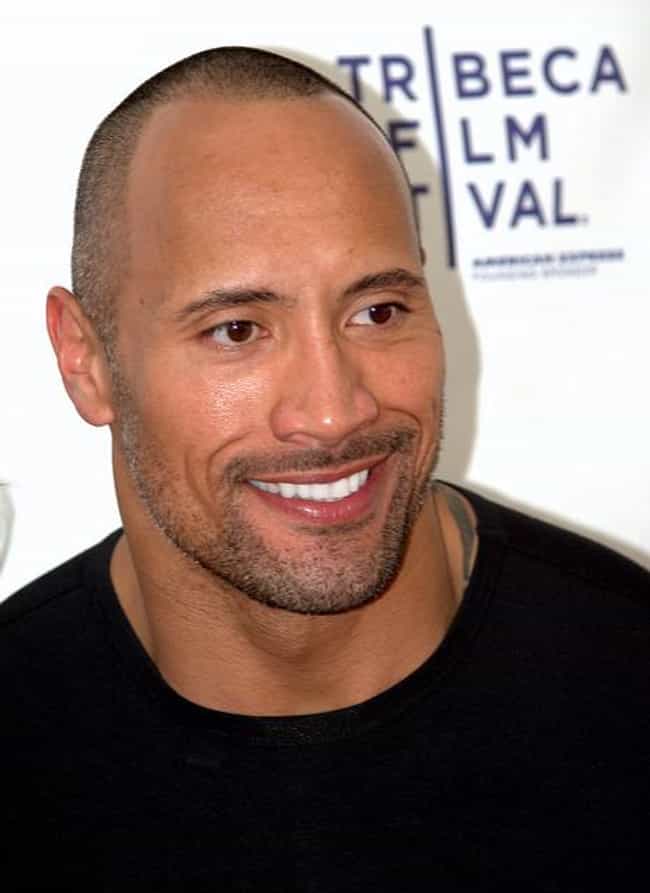 Pros:
Dwayne Johnson has grown to become the highest-paid actor in Hollywood, but that achievement wasn't just handed to him: he earned it. This proud father of three works tirelessly to entertain the masses while maintaining a wonderful home life for his family. What a father figure to look up to!
He may have come from somewhat humble beginnings, but Dwayne Johnson is a dad everyone needs in their lives, speaking his mind, supporting his family and finding the positive side of any challenge.
Cons:
Possibly because of his early work as a wrestler, some people may not take his advice seriously.
Dwayne Douglas Johnson, also known by his ring name The Rock, is an American-Canadian actor, producer and professional wrestler. Johnson was a college football player for the University of Miami, winning a national championship on the 1991 Miami Hurricanes football team. He later played for the Calgary Stampeders in the Canadian Football League, and was cut two months into the 1995 season. This led him to become a professional wrestler like his grandfather, Peter Maivia, and his father, Rocky Johnson. Originally billed as "Rocky Maivia", he gained mainstream fame in the World Wrestling Federation from 1996 to 2004, and was the first third-generation wrestler in the company's history. He ...more on Wikipedia
Age: 46
Birthplace: Hayward, California, United States of America

Is he our dad?
see more on Dwayne Johnson