2019
Who Is America's Grandmother in 2019?

1k votes
128 voters
1.6k views
20 items
You know how there are occasionally those lovable older female celebrities who give off that warm, fuzzy grandma vibe? Here you'll have a chance to decide which popular older female celebrities are the most loved of all by casting your votes for who is America's grandmother in 2019. You'll have the chance to look through a selection of the sweetest ladies over 70 and pick the ones that give you the most grandma-envy. They're the women who you feel like you could run to for advice or a hug - and maybe even when you need someone to back you up in the way only a grandma can.
These popular actresses, singers, and celebs offer a range of Nana possibilities with their talent, warmth, and all-around cool vibes, but Who is the most beloved of them all? Help us decide as you scroll through a list of handy pros and cons for each that will help you cast your vote for who should be America's grandma in 2019.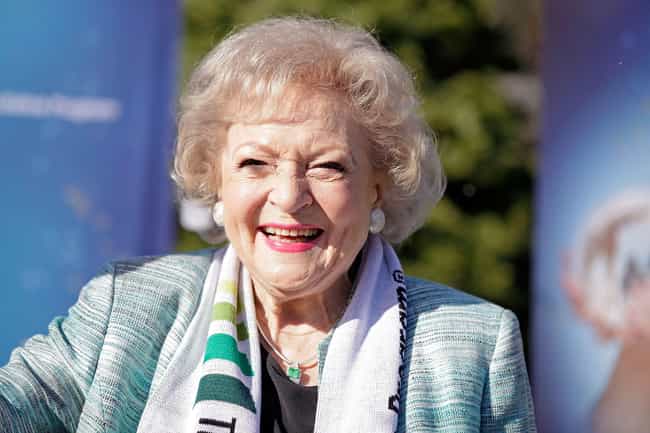 Why She's The Best:
Have you seen her? She's adorable!
She's also hilarious, what's better than a grandma that keeps the smiles coming?
She's literally older than sliced bread and will quite possibly outlive you and your children.
She's just so kind tho.
Maybe Not Grandma Material:
She's got a feisty streak, you never know what she'll be up to.
Everyone loves her. Everyone. No one would ever side with you on an argument with her, ever.
Betty Marion White Ludden (born January 17, 1922) is an American actress and comedian, with the longest television career of any entertainer, spanning 80 years. Regarded as a pioneer of television, she is one of the first women to have control both in front of and behind the camera and is recognized as the first woman to produce a sitcom (Life with Elizabeth), which contributed to her receiving the honorary title Mayor of Hollywood in 1955.She is known for her award-winning roles as Sue Ann Nivens on The Mary Tyler Moore Show (1973–77) and Rose Nylund on The Golden Girls (1985–92) – the Writers Guild of America has included both sitcoms in its list of the 101 Best Written TV Series of All ...more on Wikipedia
Age: 97
Birthplace: Oak Park, USA, Illinois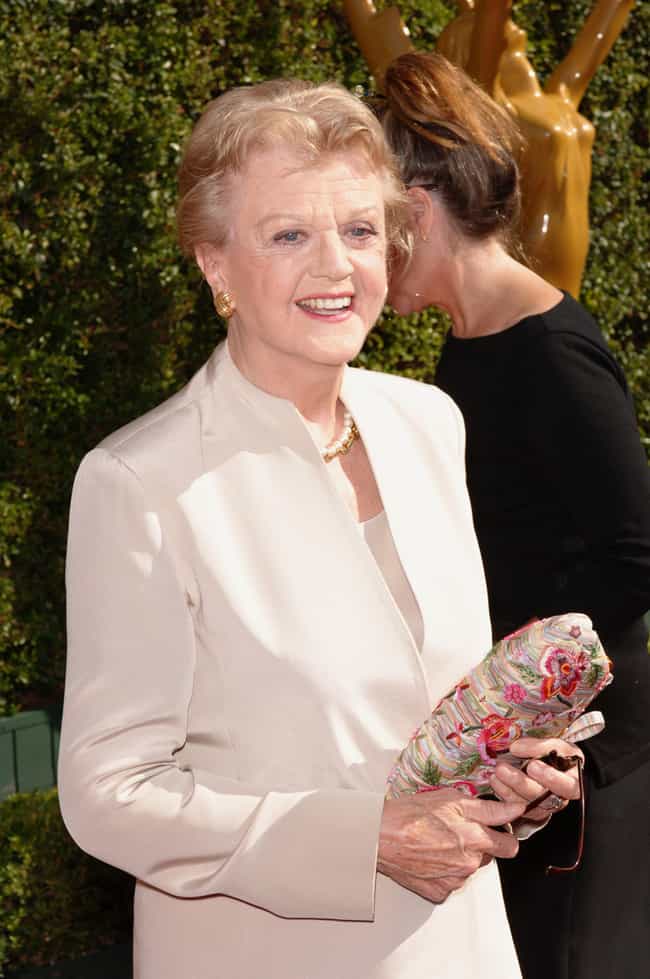 Why She's The Best:
If there was a description of what the archetypal grandma looks like, it'd have her picture next to it.
She has the sweetest, most soothing voice ever.
Not to mention she can

also

sing with it.
Everything about her makes you want to hug her and beg her to make you cookies and read you a story.
Maybe Not Grandma Material:
Having to share her with everyone else in the world who loves her... which is pretty much everyone else in the world.
Her house is probably so cozy you'd never want to leave.
Dame Angela Brigid Lansbury (born October 16, 1925) is a British-American-Irish actress who has appeared in theatre, television, and film. Her career has spanned eight decades, much of it in the United States, and her work has attracted international acclaim. Lansbury was born to Irish actress Moyna Macgill and English politician Edgar Lansbury, an upper-middle-class family in Regent's Park, central London. To escape the Blitz, in 1940 she moved to the United States with her mother and two brothers, and studied acting in New York City. Proceeding to Hollywood in 1942, she signed with Metro-Goldwyn-Mayer and obtained her first film roles, in Gaslight (1944) and The Picture of Dorian Gray ...more on Wikipedia
Age: 93
Birthplace: England, Poplar, London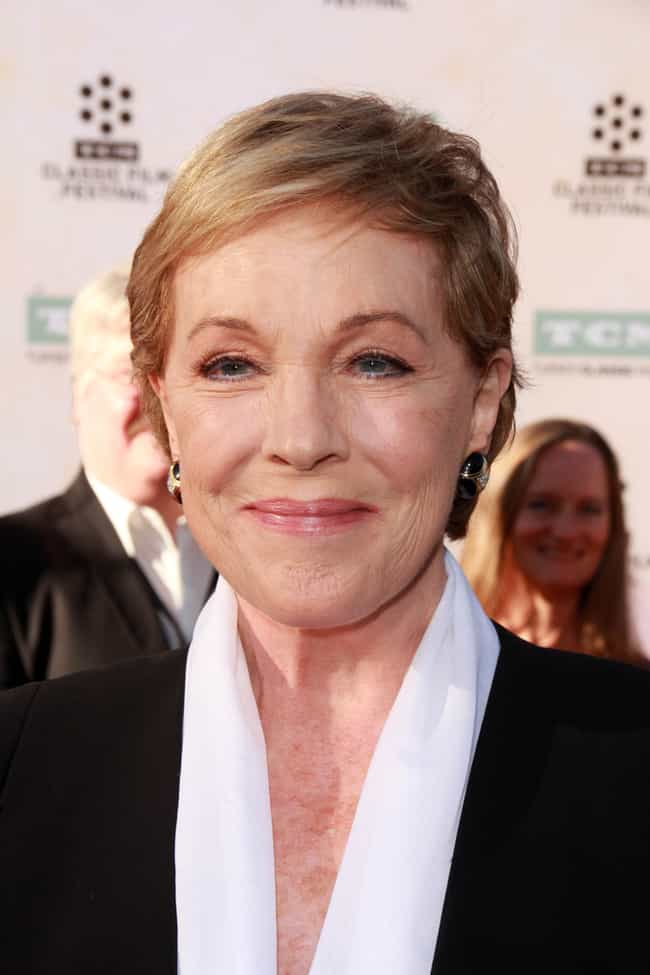 Why She's The Best:
She was Mary freakin' Poppins, how much more warm and nurturing can you get?
She's got an amazing voice! Having a bad day? Just call her and ask her to sing.
That beautiful British accent tho. You'd be begging her to read you stories well into adulthood.
She's still super classy and definitely worthy of seeking fashion advice from.
Maybe Not Grandma Material:
She started supporting her family very young. She will hear none of your lazy excuses.
She still looks amazing and her poise would make you very aware of any poor posture on your part.
Dame Julie Andrews, (born 1 October 1935) is an English actress, singer and author. Andrews, a child actress and singer, appeared in the West End in 1948 and made her Broadway debut in The Boy Friend (1954). Billed as "Britain's youngest prima donna", she rose to prominence starring in Broadway musicals such as My Fair Lady (1956) playing Eliza Doolittle, and Camelot (1960) playing Queen Guinevere. In 1957, Andrews starred in the premiere of Rodgers and Hammerstein's written-for-television musical Cinderella, a live, network broadcast seen by over 100 million viewers. Andrews made her feature film debut in Mary Poppins (1964), and won the Academy Award for Best Actress for her performance ...more on Wikipedia
Age: 83
Birthplace: Walton-on-Thames, United Kingdom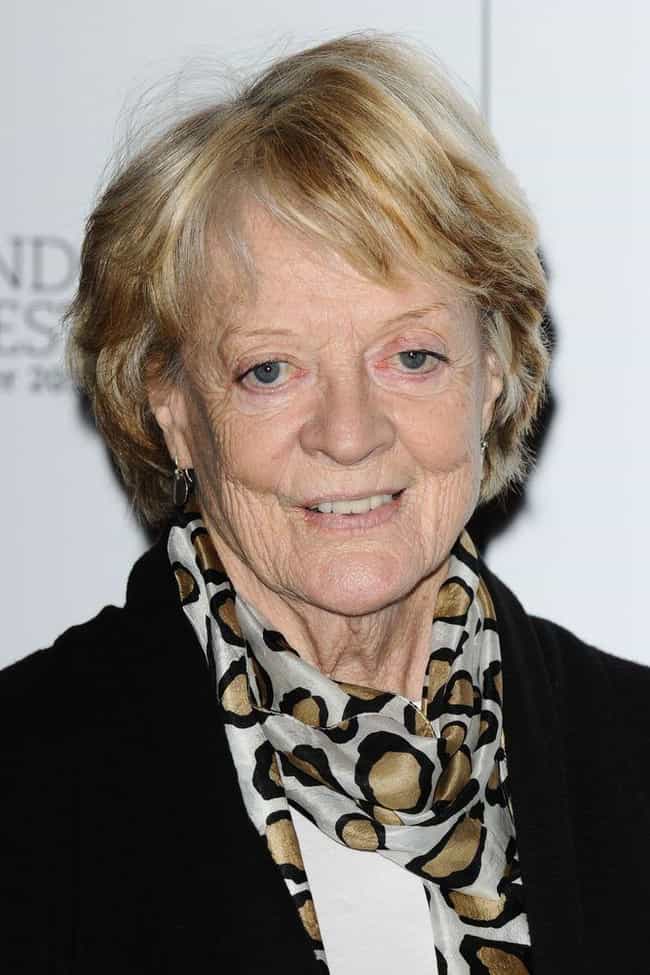 Why She's The Best:
She's in Harry Potter, how cool is that?
She's got that wise sage look about her and would have all the answers to your craziest problems.
She has such a gentle and kind vibe.
As many of her characters reflect, she's full of intelligence and has an awesome head on her shoulders.
Maybe Not Grandma Material:
This is a woman who knows she exudes classic elegance. Pull up your pants and cover that midriff!
Any attempt to outsmart her? Good luck.
Dame Margaret Natalie Smith (born 28 December 1934) is an English actress. She has had an extensive, varied career on stage, film, and television, spanning over 67 years. Smith has appeared in more than 50 films, and is one of Britain's most recognisable actresses. She was made a Dame by Queen Elizabeth II in 1990 for contributions to the performing arts, and received the Companion of Honour from the Queen in 2014 for services to drama.Smith began her career on stage as a student, performing at the Oxford Playhouse in 1952, and made her professional debut on Broadway in New Faces of '56. For her work on the London stage, she has won a record five Best Actress Evening Standard Awards: for ...more on Wikipedia
Age: 84
Birthplace: Ilford, London, United Kingdom