the best of 2019

Who Is America's Grandmother in 2019?

552 votes
60 voters
20 items
You know how there are occasionally those lovable older female celebrities who give off that warm, fuzzy grandma vibe? Here you'll have a chance to decide which popular older female celebrities are the most loved of all by casting your votes for who is America's grandmother in 2019. You'll have the chance to look through a selection of the sweetest ladies over 70 and pick the ones that give you the most grandma-envy. They're the women who you feel like you could run to for advice or a hug - and maybe even when you need someone to back you up in the way only a grandma can.
These popular actresses, singers, and celebs offer a range of Nana possibilities with their talent, warmth, and all-around cool vibes, but Who is the most beloved of them all? Help us decide as you scroll through a list of handy pros and cons for each that will help you cast your vote for who should be America's grandma in 2019.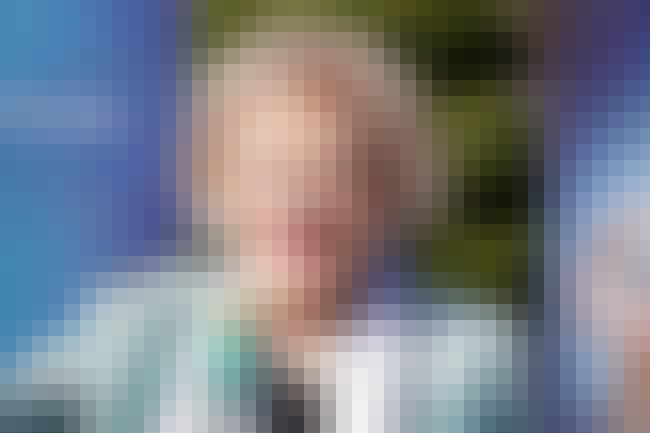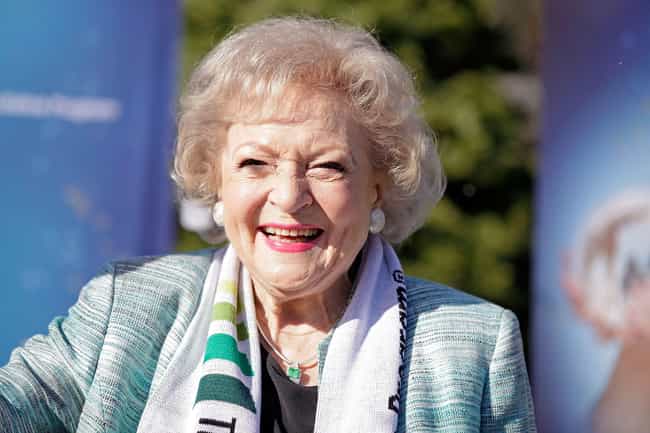 Why She's The Best:
Have you seen her? She's adorable!
She's also hilarious, what's better than a grandma that keeps the smiles coming?
She's literally older than sliced bread and will quite possibly outlive you and your children.
She's just so kind tho.
Maybe Not Grandma Material:
She's got a feisty streak, you never know what she'll be up to.
Everyone loves her. Everyone. No one would ever side with you on an argument with her, ever.
Betty White Ludden, known professionally as Betty White, is an American actress, comedienne, author, producer, radio host, singer, and television personality. In 2013, the Guinness World Records awarded White with having the longest television career for a female entertainer. To contemporary audiences, White is best known for her roles as Sue Ann Nivens on The Mary Tyler Moore Show and Rose Nylund on The Golden Girls. The Writers Guild of America has included both sitcoms in its list of the 101 Best Written TV Series Of All Time. ...more on Wikipedia
Age: 97
Birthplace: Oak Park, Illinois, United States of America


Is she our gramma?
see more on Betty White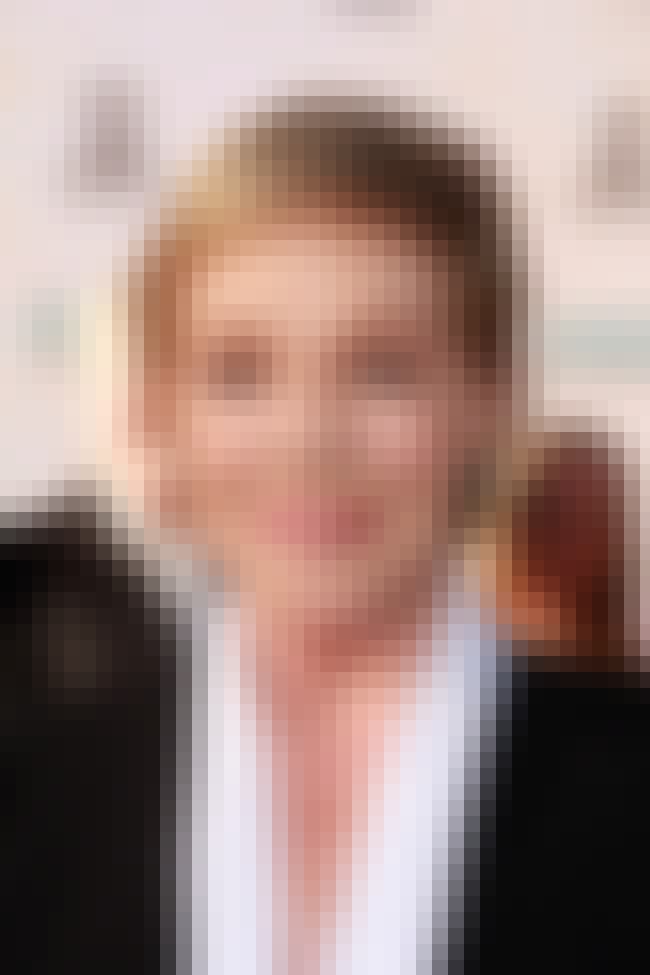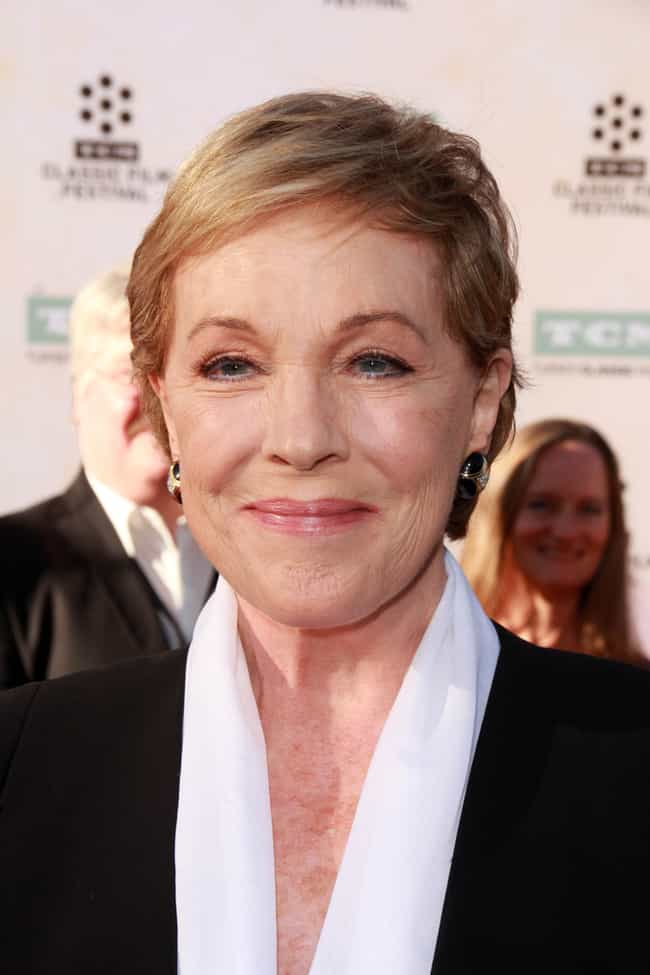 Why She's The Best:
She was Mary freakin' Poppins, how much more warm and nurturing can you get?
She's got an amazing voice! Having a bad day? Just call her and ask her to sing.
That beautiful British accent tho. You'd be begging her to read you stories well into adulthood.
She's still super classy and definitely worthy of seeking fashion advice from.
Maybe Not Grandma Material:
She started supporting her family very young. She will hear none of your lazy excuses.
She still looks amazing and her poise would make you very aware of any poor posture on your part.
Dame Julia "Julie" Elizabeth Andrews, DBE, is an English film and stage actress, singer, author, theatre director and dancer. Andrews, a former child actress and singer, appeared on the West End in 1948, and made her Broadway debut in a 1954 production of The Boy Friend. She rose to prominence starring in musicals such as My Fair Lady and Camelot, both of which earned her Tony Award nominations. In 1957, she appeared on television with the title role in the musical Cinderella, which was seen by over 100 million viewers. She made her feature film debut in Mary Poppins, for which she won the Academy Award for Best Actress. She received her second Academy Award nomination for The Sound of ...more on Wikipedia
Age: 83
Birthplace: Walton-on-Thames, United Kingdom


Is she our gramma?
see more on Julie Andrews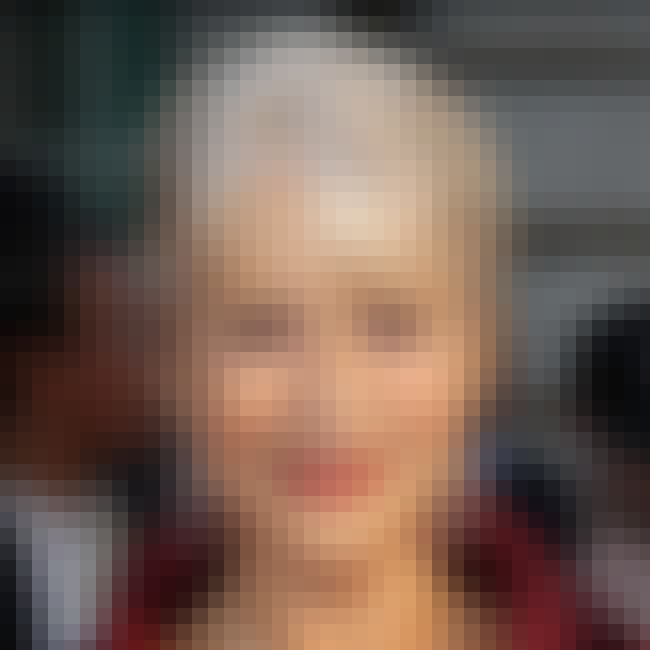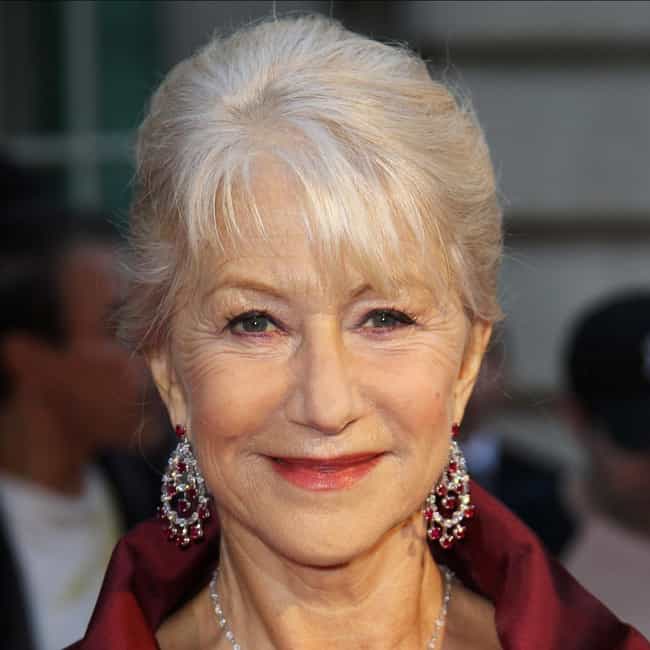 Why She's The Best:
She's soooo classy. Even in her 70's she's still got a wardrobe worth stealing clothes from.
She's British. Everything she says sounds like Shakespeare.
She's got a huge heart and became a Dame for her contributions to the arts.
She's insanely talented and creative and would definitely never make for a boring conversation partner.
Maybe Not Grandma Material:
She's class personified. God help you if you don't mind your manners.
She's got a list of awards as long as her arm and might be hard to impress.
Dame Helen Lydia Mirren, DBE, is an English actor. Mirren has won an Academy Award for Best Actress, four BAFTAs, three Golden Globes, four Emmy Awards, and two Cannes Film Festival Best Actress Awards. In 2003, she received a Damehood in the Order of the British Empire for Services to the Performing Arts. Mirren began her acting career with the Royal Shakespeare Company in the latter half of the 1960s. From her very first film appearances, Mirren displayed the overtly sensual screen persona that would become her trademark. Other early movies included O Lucky Man!, The Long Good Friday and Excalibur. During her career, she has portrayed three British queens in different films and television ...more on Wikipedia
Age: 73
Birthplace: Hammersmith, London, United Kingdom

Is she our gramma?
see more on Helen Mirren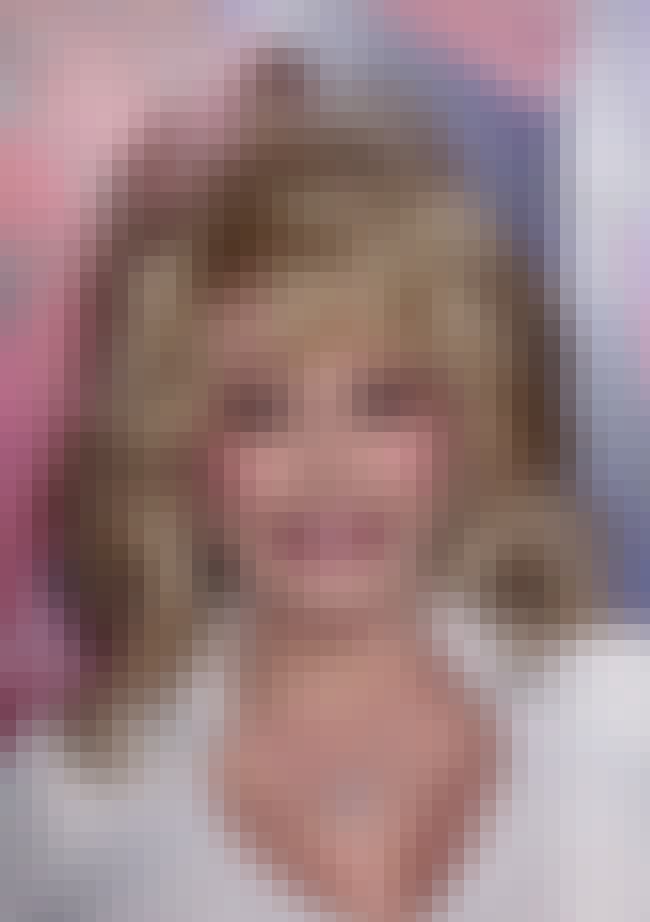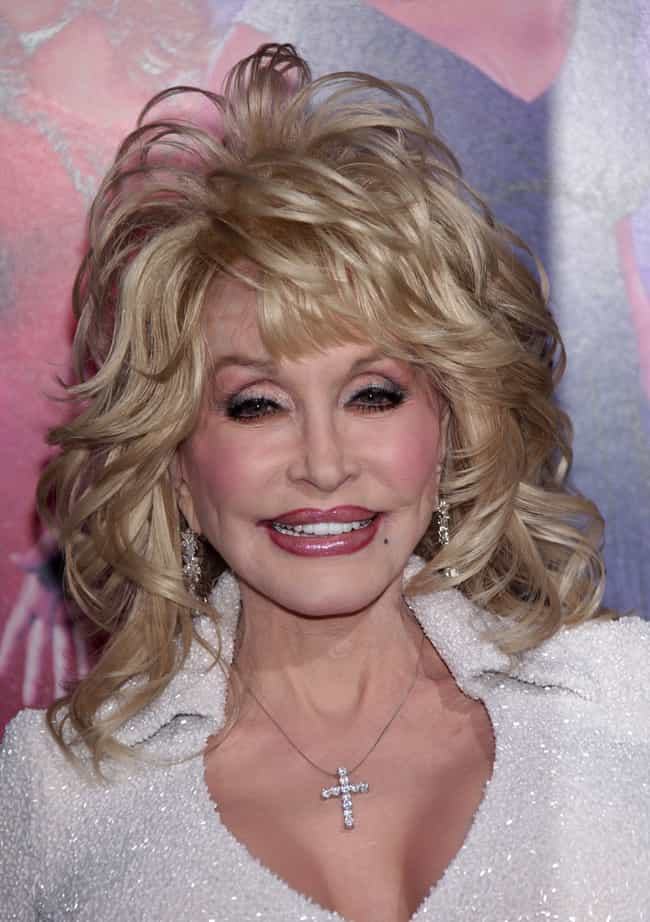 Why She's The Best:
She's hilarious, talented, and the Godmother of bluegrass, how can you go wrong?
Imagine gathering around the fire at Christmas to sing Christmas carols with this lady.
She might even let you borrow some of her clothes if you're good.
She's got the biggest heart and would do anything for you.
Maybe Not Grandma Material:
Having a grandma with a better rack than you is not for everyone.
She grew up in a tiny shack in the Ozarks and actually

did

walk uphill in the snow to get to school. Your complaints are lost on her.
Dolly Rebecca Parton is an American singer-songwriter, instrumentalist, actress, author, and philanthropist, known primarily for her work in country music. Her career began as a child performer on the radio, then recording a few singles from the age of 13. Relocating to Nashville at age 18 in 1964, her first commercial successes were as a songwriter. She rose to prominence in 1967 as a featured performer on singer Porter Wagoner's weekly syndicated TV program; their first duet single, a cover of Tom Paxton's "The Last Thing on My Mind", was a top-ten hit on the country singles chart and led to several successful albums before they ended their partnership in 1974. Moving towards mainstream ...more on Wikipedia
Age: 73
Birthplace: Sevierville, Tennessee, United States of America

Is she our gramma?
see more on Dolly Parton