2019
Who Is America's Grandfather in 2019?

386 votes
42 voters
20 items
You know those well-like male celebrities who are far more than just popular old men and more like the cool grandpa you wish you had? Here they've assembled to compete for the title of America's Grandpa 2019.
In case you're unfamiliar, the question of who is America's grandpa should be determined by considering a couple of factors. The winner of this illustrious title should be one of the most loved older male celebrities that has perpetually won hearts over the decades. Along with each of our contenders, you'll find some examples of exactly makes each of the men competing so lovable. You'll also find a con thrown in for each, just to keep things interesting (not everybody is grandpa material). So come on in and cast your vote in order to help determine who will be voted America's grandfather in 2019.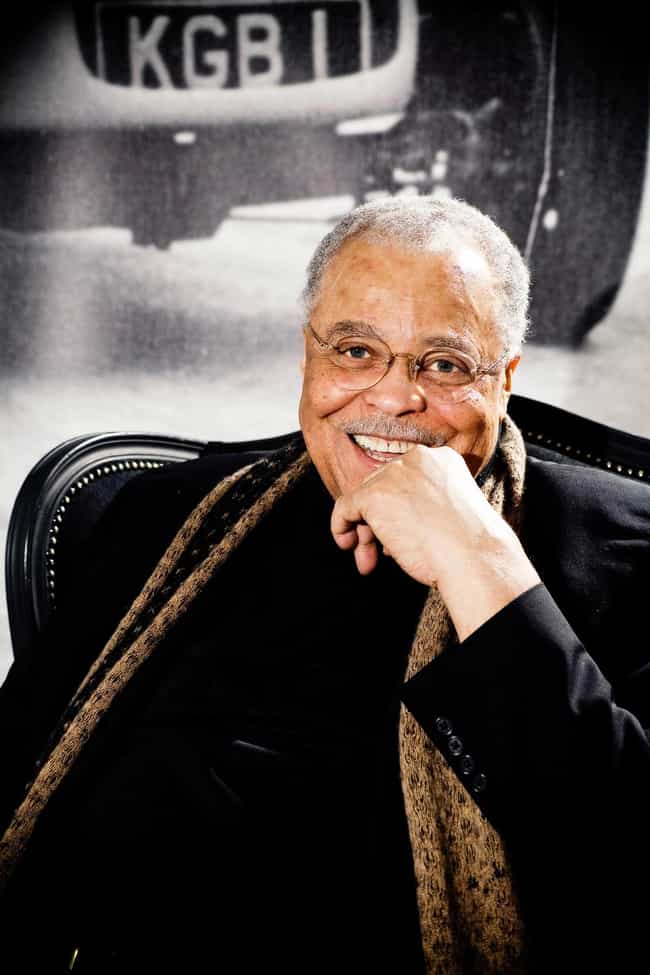 Why We Love Him:
You know you'd be asking him to read you bedtime stories well into your 30's.
Listening to him explain the mysteries of life to you in the Mufasa voice.
The chance of soaking up some of his insanely talented aura.
Maybe Not Grandpa Material:
The hoards of fans always waiting around every turn to ask him to say "Luuuuuke, I am your father."
The permanent trauma that would come with watching the whole wildebeest incident in

The Lion King

.
James Earl Jones is an American actor who in a career of more than 60 years has become known as "one of America's most distinguished and versatile" actors and "one of the greatest actors in American history." Since his Broadway debut in 1957, Jones has won many awards, including a Tony Award and Golden Globe Award for his role in The Great White Hope. Jones has won three Emmy Awards, including two in the same year in 1991, and he also earned an Academy Award nomination for Best Actor in a Leading Role in the film version of The Great White Hope. ...more on Wikipedia
Age: 88
Birthplace: Arkabutla, Mississippi, United States of America

Is he our pop-pop?
see more on James Earl Jones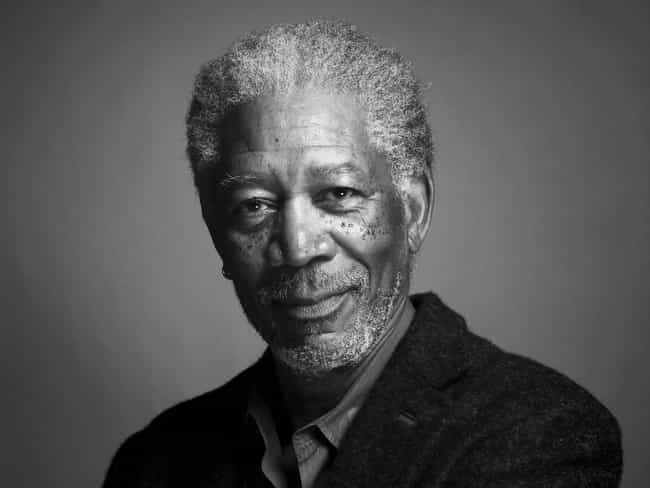 Why We Love Him:
Doesn't he just have the kindest eyes tho?
That voice. Sooo soothing.
Not only did he create his own cookbook, but its proceeds went to help hurricane victims in Grenada.
Maybe Not Grandpa Material:
He's played Nelson Mandela. Good luck living up to that, sport.
Morgan Freeman is an American actor, film director, and narrator. Freeman has received Academy Award nominations for his performances in Street Smart, Driving Miss Daisy, The Shawshank Redemption and Invictus, and won the Best Supporting Actor Oscar in 2005 for Million Dollar Baby. He has also won a Golden Globe Award and a Screen Actors Guild Award. Freeman has appeared in many other box office hits, including Unforgiven, Glory, Seven, Deep Impact, The Sum of All Fears, Bruce Almighty, Along Came a Spider, The Dark Knight Trilogy, March of the Penguins, The Lego Movie and Lucy. ...more on Wikipedia
Age: 81
Birthplace: Memphis, Tennessee, United States of America

Is he our pop-pop?
see more on Morgan Freeman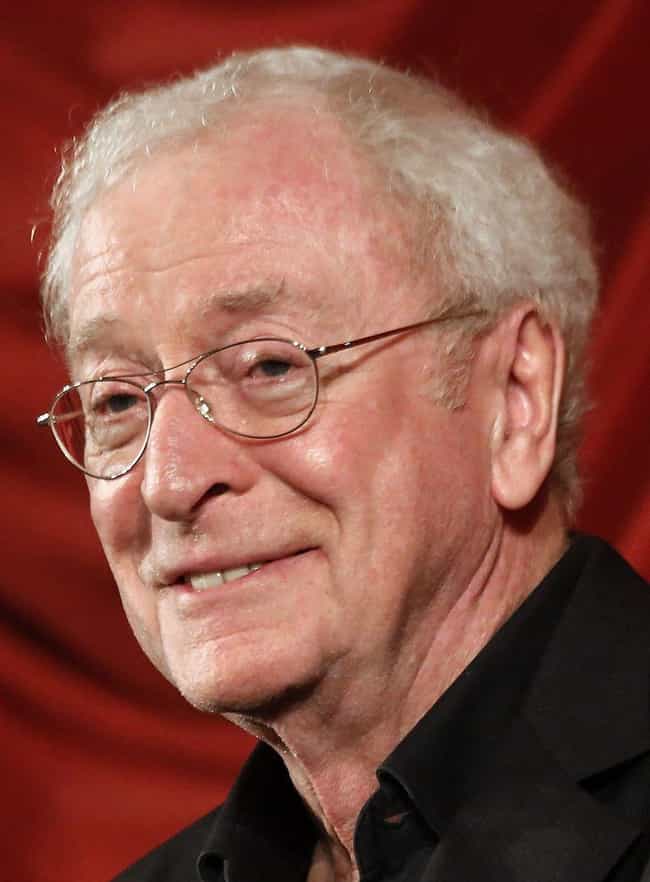 Why We Love Him:
He oozes intelligence and gives off the vibe that he could solve any problem.
He played Alfred and would kinda make you feel like Batman every time he offered you a snack.
He's totally a knight. Who can say their grandpa is a knight?
Maybe Not Grandpa Material:
He's not afraid to speak his mind and stirred the pot awhile back with his comments about British politics. Which might be a downside for those who have conflicting opinions.
Sir Michael Caine, CBE, is an English actor and author. Renowned for his distinctive Cockney accent, Caine has appeared in over 115 films and is one of the UK's most recognisable actors. He made his breakthrough in the 1960s with starring roles in a number of acclaimed British films, including Zulu, The Ipcress File, Alfie, for which he was nominated for an Academy Award, The Italian Job, and Battle of Britain. His most notable roles in the 1970s included Get Carter, The Last Valley, Sleuth, for which he earned his second Academy Award nomination, The Man Who Would Be King, and A Bridge Too Far. He achieved some of his greatest critical success in the 1980s, with Educating Rita earning him ...more on Wikipedia
Age: 85
Birthplace: Rotherhithe, London, United Kingdom
Is he our pop-pop?
see more on Michael Caine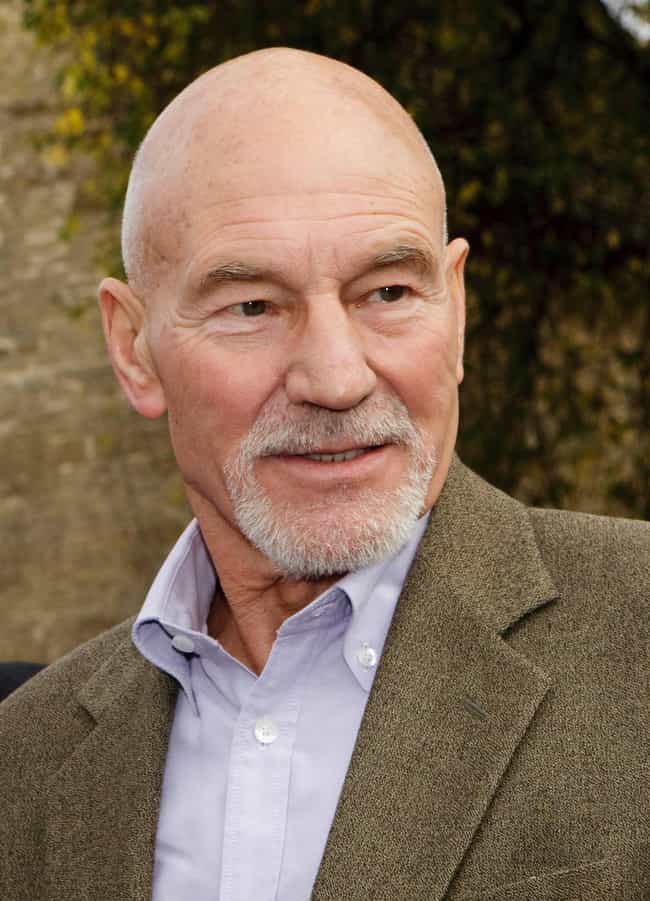 Why We Love Him:
Not just everyone can say that Professor Xavier is their straight-up grandpa, ya know.
He was a member of the Royal Shakespeare Company from 1966 to 1982 and could probably teach you all the prose you'd ever need to become a total lady killer.
Part of you can't help but believe he really is one of the most popular Captains of the Enterprise.
Maybe Not Grandpa Material:
The guarantee of awkward Trekkie encounters. So many Trekkie encounters.
Sir Patrick Stewart OBE is an English film, television, and stage actor, who has had a distinguished career on stage and screen. He is most widely known for his roles as Captain Jean-Luc Picard in Star Trek: The Next Generation and its successor films, as Professor Charles Xavier in the X-Men film series of superhero movies, his prolific stage roles with the Royal Shakespeare Company, and his many voice acting roles, most notably as C.I.A deputy director Avery Bullock in American Dad!. In 1993, TV Guide named him the best dramatic television actor of the 1980s. ...more on Wikipedia
Age: 78
Birthplace: Mirfield, United Kingdom

Is he our pop-pop?
see more on Patrick Stewart