Popular Opinion
Who Is America's Mom in 2019?

1k votes
115 voters
1.6k views
20 items
You know those women throughout culture that are just so relatable, you almost feel like you know them? Every now and then, popular mothers and women in the media almost take on a collective mom-like quality in the minds of the public at large. Occasionally dubbed "America's mom" by the media - or even referred to casually as "Mom" by on social media sites - such women exude such a strength and grace that they're able to inspire women around the world whether they've ever met them or not. So who is America's mother in 2019? Here you'll have the chance to help figure it out.
When making your choices for who was America's mom in 2019, pick the woman from the list below that you've been inspired by the most. You'll also find a handy list of pros and cons that detail the probable ups and downs of actually being raised by the women in question in case you need a little help deciding. Be sure to check back as the votes roll in to discover who won the title of America's mother 2019.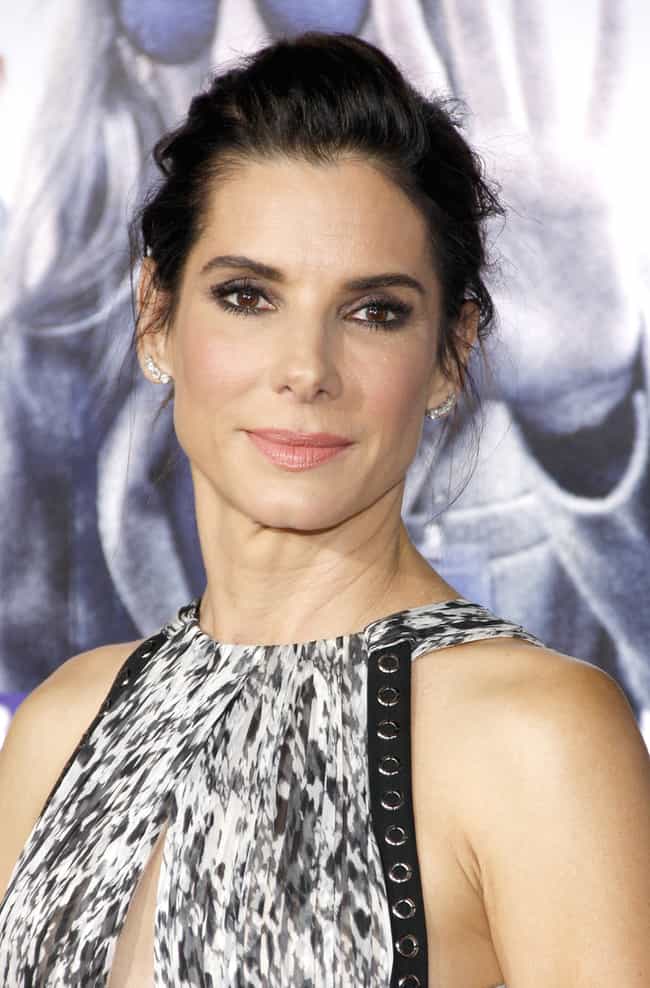 Pros:
She's just so... nice. Having been dubbed America's sweetheart in her early, romantic comedy days, our love for her definitely hasn't faded over the years.
She's hysterical and would always keep you on your toes with her hilarious antics.
She's got a huge heart which comes through in all of her roles.
When she adopted her two kids, she also maintained that she was the lucky one for getting to have them in her lives.
Cons:
How could you ever get mad at her even if you had a fight? Seriously.
The strong possibility that all your friends would end up loving her more than you.
Sandra Annette Bullock is an American actress and film producer. She is one of Hollywood's highest-paid actresses, and is the recipient of one Academy Award from two nominations, and one Golden Globe Award from five nominations. Bullock made her acting debut with a minor role in the 1987 thriller Hangmen. Her breakthrough role was in the 1994 action film Speed. ...more on Wikipedia
Age: 54
Birthplace: Virginia, United States of America

Is she our mom?
see more on Sandra Bullock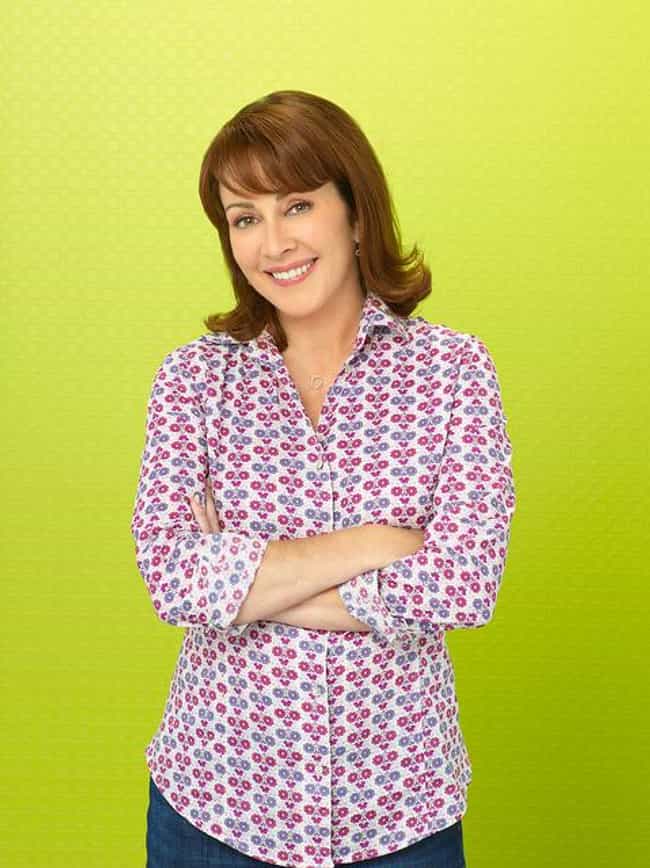 Pros:
As she demonstrated with her roles on Everybody Loves Raymond and

The Middle

, this lady was just born to play a mom.
She's got four boys in real life and appeared on

Extreme Makeover: Home Edition

with three of them, where they renovated a home for another family.
She even wrote a book about her life as both an actress and mom called

Motherhood and Hollywood: How to Get a Job Like Mine

.
She seems like the type of lady who could dish out the world's wisest advice and always has the backs of the people she cares about.
Cons:
Having to share her with the four real-life sons.
Having to live up to the acme of her mothering skills if you ever became one yourself.
Patricia Helen Heaton is an American actress and producer. She is known for portraying Debra Barone on the CBS sitcom Everybody Loves Raymond from 1996 to 2005, for which she won two Primetime Emmy Awards, and as Frances "Frankie" Heck on the ABC sitcom The Middle. ...more on Wikipedia
Age: 60
Birthplace: Bay Village, Ohio, United States of America

Is she our mom?
see more on Patricia Heaton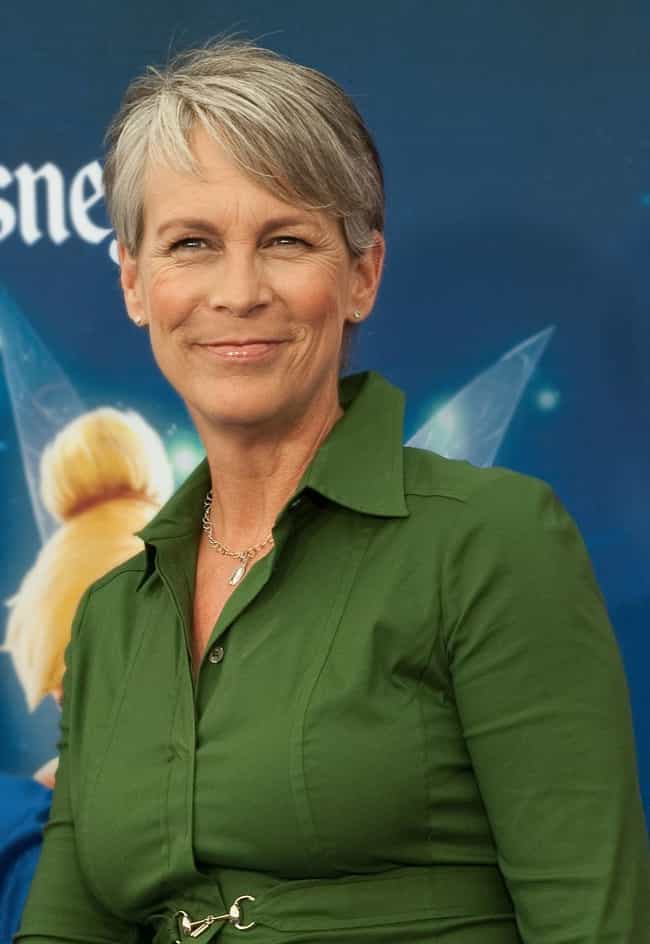 Pros:
She may just be one of the strongest ladies in Hollywood. After battling addiction, she's been very open about her past struggles in an attempt to help others.
She's got a huge heart and supports a wide variety of charities.
She's incredibly real and has emphasized letting your talent, not outside appearance, do the talking.
She shared the red carpet with her entire family at the premiere of

Halloween

, awwww.
Cons:
She's so strong, active, and talented, you'd have a lot to live up too.
Though her lack of fascination with fashion is totally charming, it doesn't leave a lot in the way of cool clothes to steal from her closet.
Jamie Lee Curtis, Lady Haden-Guest is an American actress and author. She made her film debut in 1978 by starring as Laurie Strode in John Carpenter's Halloween. A big hit, the film established her as a notable actress in horror, and she subsequently starred in Halloween II, The Fog, Prom Night, Terror Train, and Roadgames, gaining the status of "scream queen" to mainstream audiences. Curtis has since compiled a body of work that spans many genres, including the cult comedy films Trading Places, for which she won a BAFTA Award for Best Actress in a Supporting Role, A Fish Called Wanda, and True Lies, for which she won a Golden Globe for Best Actress in Musical or Comedy. Curtis is the ...more on Wikipedia
Age: 60
Birthplace: Santa Monica, California, United States of America

Is she our mom?
see more on Jamie Lee Curtis
Pros:
From

Brothers & Sisters

to

Forrest Gump

to

Mrs. Doubtfire

, Sally just exudes that classic mom warmth.
Seriously, doesn't she always just look ready with a hug?
She knows what she believes in and is not afraid to stand up for it.
She's the type that'd bake you cookies while talking politics.
Cons:
If you're not the type who enjoys a lively discussion on current affairs, you might not do well at her dinner table.
Be prepared to find out what you believe in, even if you don't feel like it.
Sally Margaret Field is an American actress and director. She is known for her film roles in Smokey and the Bandit, Norma Rae, Places in the Heart, Murphy's Romance, Steel Magnolias, Mrs. Doubtfire, Forrest Gump, and Lincoln. Field began her career in the 1960s sitcoms Gidget and The Flying Nun. She has won and been nominated for numerous awards, including winning an Academy Award for Best Actress, a Golden Globe Award and the Best Actress prize at the Cannes Film Festival for playing Norma Rae Webster in Norma Rae, as well as the Best Actress Academy Award and a Golden Globe Award for playing Edna Spalding in Places in the Heart. She has received three Emmy Awards: for her title role in the ...more on Wikipedia
Age: 72
Birthplace: Pasadena, California, United States of America
Is she our mom?
see more on Sally Field