Unspeakable Times
10 Famous Crime Scenes and What They Look Like Today

Updated September 13, 2019
1M views
10 items
True crime aficionados know the intrigue of a place where an infamous act has occurred. Whether it's H.H. Holmes's hotel-castle, John Wayne Gacy's crawl space, or Jeffrey Dahmer's apartment of horrors, there's something educational in revisiting notorious scenes. At times, both renovations and razes have allowed families as well as community members to move forward from tragic occurrences. So what do some of these most famous scenes look like today?
Some were razed and abandoned, some were gentrified into million-dollar homes, and others were bought by Hollywood talent, like the creator of Full House. From the Los Angeles condo where Nicole Brown Simpson's high-profile passing took place to the Boulder basement where JonBenét Ramsey lost her life, take a surprising look at what some of these old crime scenes are like now.
JonBenét Ramsey's Basement Is Now A Playroom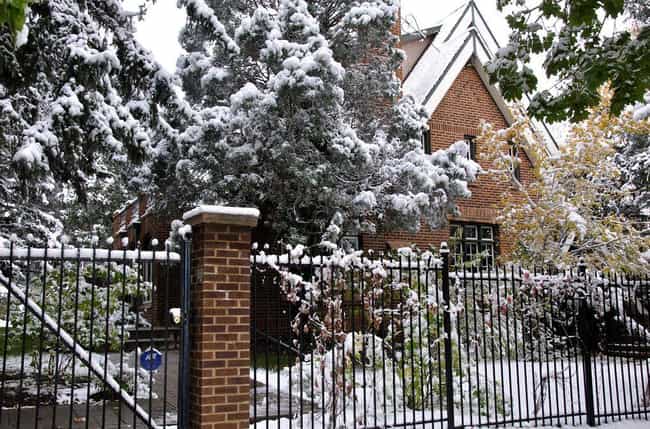 On December 26, 1996, 6-year-old child beauty pageant star JonBenét Ramsey was found strangled in the basement of her Boulder, CO, home in what remains one of the most famous unsolved mysteries to date. Two years after their daughter's highly publicized passing, the Ramseys (who were exonerated in 2008) sold the 11,000-square-foot home to an investor for $650,000.
In 2004, Carol Schuller Milner, daughter of famed televangelist Robert Schuller, and her husband Tim bought the Ramsey home for $1 million. They completely remodeled the inside - including gutting the basement where JonBenét's was found - and turned the area into a family room for their five kids. They have periodically put the home back on the market, and in 2014, listed the property for $1.98 million.
Sharon Tate's House Is Now Owned By The Creator of 'Full House'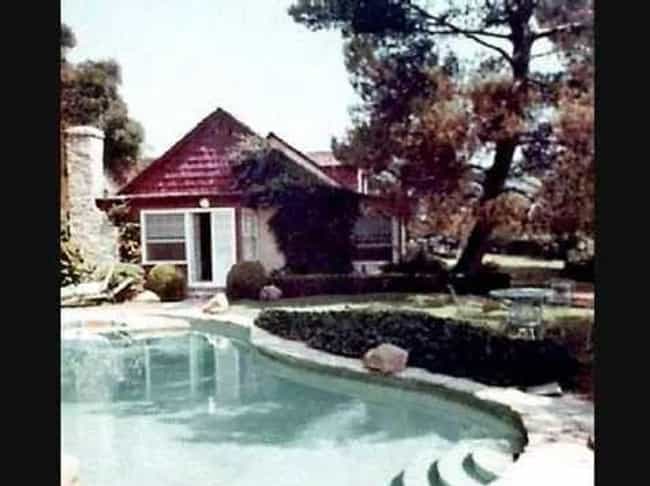 The Tate house has a history almost as strange as the offenses committed there. On August 9, 1969, actress Sharon Tate and four other people were killed by the Manson family in her rented Benedict Canyon home located at 10050 Cielo Drive in Los Angeles, CA. The house's owner, Rudolph Altobelli, a music and film talent manager, moved in three weeks after the offenses and lived there for 20 years.
In 1992, musician Trent Reznor of Nine Inch Nails rented the house and set up a recording studio for NIN's album The Downward Spiral. In 1994, the owner demolished the original house and built a new home called Villa Bella, with a new street address: 10066 Cielo Drive. Then Hollywood producer Jeff Franklin purchased the house; Franklin is best known as the creator of Full House.
Jeffrey Dahmer's Apartment Of Horrors Is Now A Vacant Lot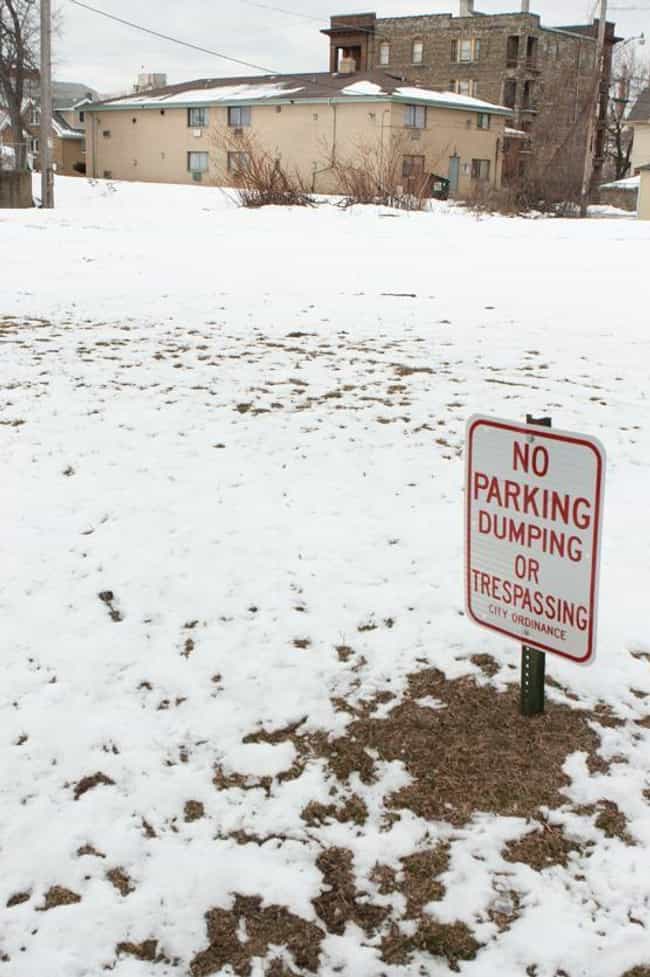 On July 22, 1991, police arrested the now-infamous Jeffrey Dahmer. When they finally searched his Milwaukee apartment - after being flagged down by one of his escaped victims - they found the remains of 11 inside, including acid-soaked torsos, boxes of bones, and a fridge packed with three human heads. Dahmer later confessed to slaying 17 people in his North Side residence.
On November 17, 1992, at the behest of his victims' families, workers demolished the 49-unit Oxford Apartments complex on North 25th Street, which has been a vacant lot ever since.
Dr. H.H. Holmes's Chicago Hotel Is Now a US Post Office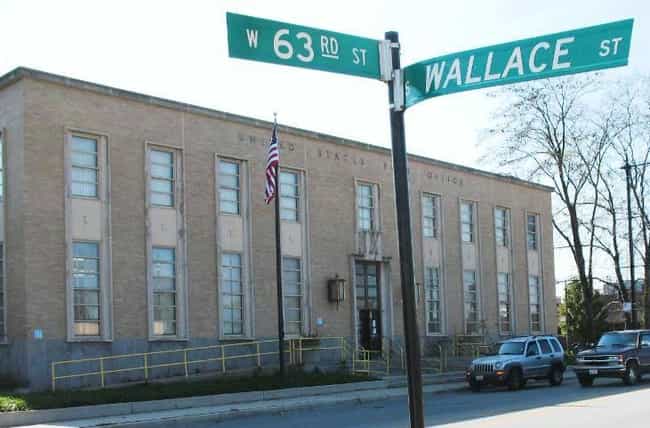 H.H. Holmes frequently claims the title of "America's first serial killer," and with good reason. After moving to Chicago in the late 1880s, Holmes built what became known as his "Murder Castle" at 63rd and Wallace streets. There, he invited guests to spend the night, mostly young women touring the "White City" for the 1893 Chicago World's Fair. Many of the women mysteriously went missing shortly after their stays.
When police investigated Holmes's hotel, they discovered a nightmarish labyrinthine. Two weeks later, a man named A.M. Clark purchased the building with the intent to turn Holmes's hotel into a tourist attraction; however, the building caught fire and burned to the ground. The first floor was salvaged and turned into a sign shop and bookstore before changing hands again in 1938 - when it was demolished to make way for the US Post Office that stands there today.