Buildings
List of Famous Amsterdam Buildings & Structures

Updated June 8, 2017
9.2k views
47 items
List of the famous landmarks that make up the Amsterdam skyline, listed alphabetically with photos when available. Amsterdam architectural landmarks as well as other major buildings, dwellings, and other structures in Amsterdam are included on this list. Information about these Amsterdam buildings is included on this list, such as when the building first opened and what architectural style it falls under. List includes both new buildings in Amsterdam and older historic landmarks.
Everything from Artis to Amsterdam Arena is included on this list.
This list answers the question, "What are the most famous buildings in Amsterdam?"
This is a good reference for research into the historical architecture in Amsterdam. Famous architectural houses within the city of Amsterdam are included as well, sometimes by address, other times listed by the name of the original home owner.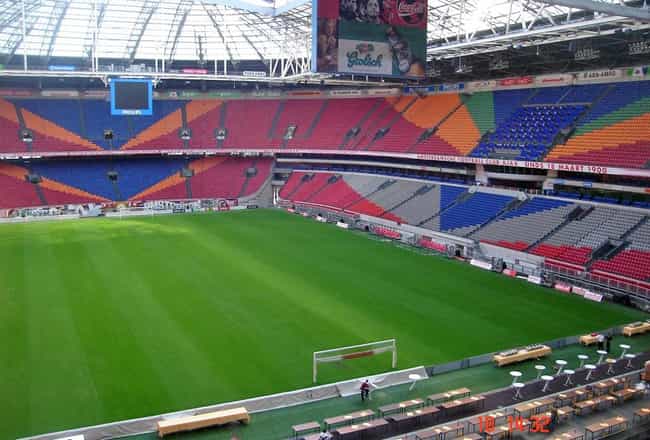 Amsterdam Arena is a stadium in Amsterdam, Netherlands. It is the largest stadium in the country and it was built from 1993 to 1996 at a cost of €140 million, and was officially opened on 14 August 1996. It has been used for association football, American football, concerts and other events. The stadium has a retractable roof combined with a grass surface. It has a capacity of 53,346 seats during football matches and 68,000 seats during concerts if a centre-stage setup is used; for end-stage concerts, the capacity is 50,000, and for concerts where the stage is located in the east side of the stadium, the capacity is 35,000. It held UEFA five-star stadium status which was superseded by a new ...more on Wikipedia
City/Town: Amsterdam, Netherlands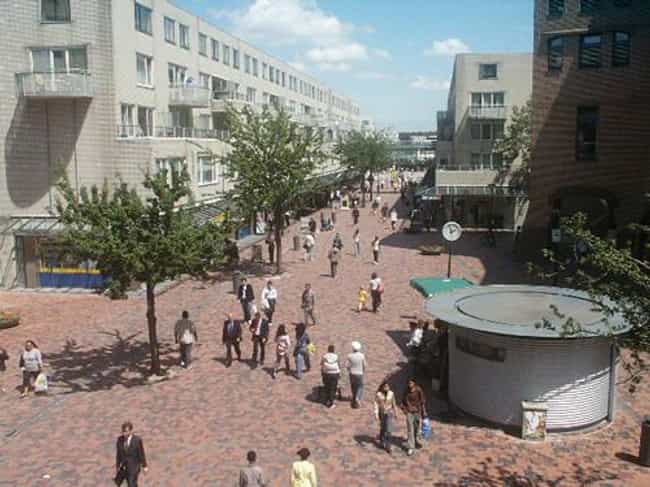 The Amsterdamse Poort is a shopping centre in the Amsterdam borough Amsterdam Zuidoost stadsdeel. It was opened in 1987. This shopping centre is the largest in Amsterdam. It is located near the Amsterdam Bijlmer ArenA railway station and the ArenA Boulevard. In the shopping centre there is a location for the Tickets & Service room for the railway station. There are also 225 shops. Amsterdamse Poort ...more on Wikipedia
City/Town: Amsterdam, Netherlands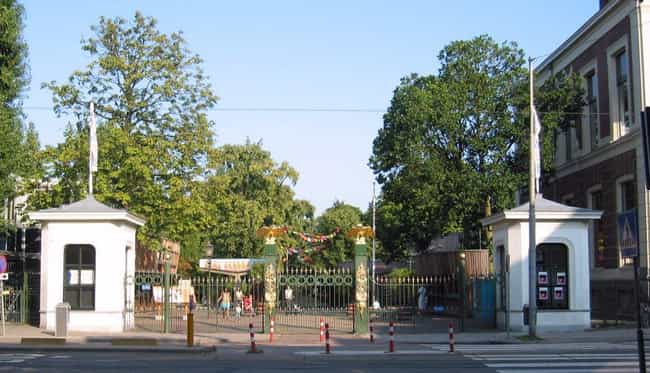 Artis, short for Natura Artis Magistra, is a zoo in the centre of Amsterdam. It is the oldest zoo in the Netherlands and one of the oldest zoos of mainland Europe. Artis Royal Zoo is not just a zoo, it also contains an aquarium and a planetarium. Artis also has an arboretum and a fairly large art collection. A part of the art collection is on display in the Aquarium building of the zoo. Artis contains 27 monumental buildings, most of which are used as enclosures for the animals, making Artis a unique cultural heritage of the 19th century. The zoo is a member of the Dutch Zoo Federation, the European Association of Zoos and Aquaria, the International Species Information System, and the World ...more on Wikipedia
City/Town: Amsterdam, Netherlands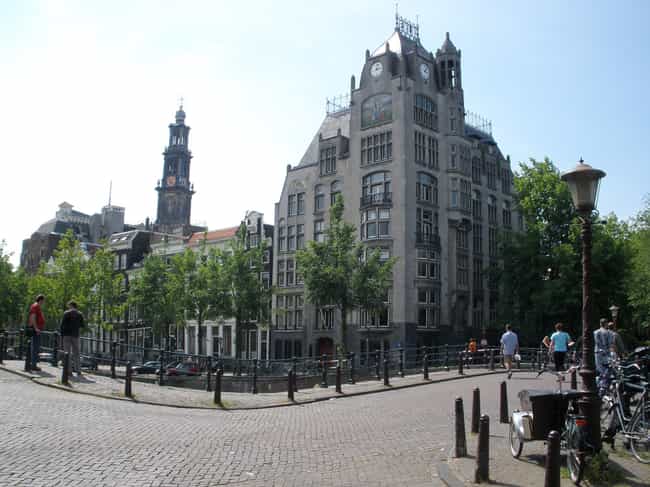 Astoria is a Jugendstil office building at Keizersgracht 174-176 in Amsterdam, built in 1904-1905 as the headquarters of the Eerste Hollandsche Levensverzekerings Bank insurance company. The building, at the intersection of the Keizersgracht and Leliegracht canals, served as the international headquarters of Greenpeace for 15 years. In 2001 it gained rijksmonument status. With six floors and a maximum height of 37 metres, the Astoria building was one of the first office towers in the Netherlands. The building was a design by H.H. Baanders and Gerrit van Arkel, two architects who designed many buildings in Amsterdam in a sobre version of Jugendstil which later came to be known as Nieuwe ...more on Wikipedia
City/Town: Amsterdam, Netherlands