VOTE
19 Times Amy Schumer Actually Gave Good Life Advice

947 votes
260 voters
23.9k views
19 items
The best Amy Schumer quotes are not just the comedian being funny, they serve as some pretty sensible life advice and in some cases, PSAs. Because Schumer is fearless, she's never afraid to tell it like it is from her particular point of view. That view resonated with millions of people and Schumer catapulted to the top. Once she got there, she remained the same, a funny and blunt voice of feminism that makes people feel normal and even good about themselves.
Say she's in a room full of high-powered Hollywood types. Leave it to Amy Schumer to say the most dead-on, inappropriate, yet truthful things. She's not intimidated by status or wealth. You could be running for president or just some guy on the street and Amy Schumer is going to be Amy Schumer, no matter what. This New Yorker doesn't care what anyone thinks and toughened up even further on the comedy circuit as a stand-up.
The funniest of the Amy Schumer best quotes are the ones that boldly speak the truth. Schumer's truth is to be yourself and stop pretending like you shower more than you actually do. She also believes that you decide when you're attractive, not anyone else. Also, she knows exactly how to turn someone's hate into an Emmy.
The big draw of Amy Schumer is that she's genuine. She's not interested in anyone else's standards. Unless those standards are realistic and achievable, nah. As for expectations of female comedians and actors, she's not afraid to take on weight, beauty, and double standards.
What's your favorite Amy Schumer advice? Upvote the most inspiring and useful and treat yourself to a night of
Downton Abbey
and an extra big shirt.
Be Confident and Go After What You Want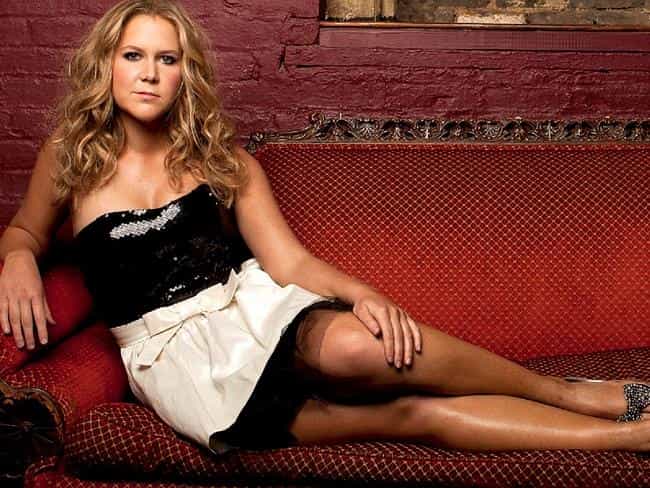 "I'm probably like 160 pounds right now, and I can catch a d*ck whenever I want. It's not a problem."
Schumer offered up this nugget when she was accepting a Glamour award. The shocked room exploded with laughter. The irony of the comment and the moment are what Schumer is all about.
Source:
Bustle

Should this be higher or lower?
Embrace Your Flaws and Don't Worry About What Others Think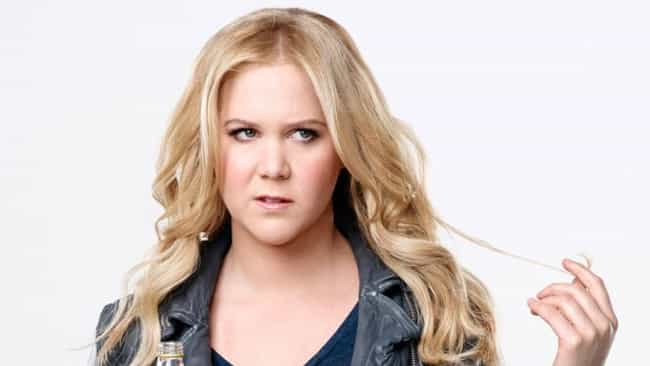 "I didn't know to question myself. Which is great... Every day I'm just working to get back to that place, of like, 'I'm a human being and I'm not going to apologize for something that people might see as a flaw.' Like, people make fun of my teeth. I have these little rabbit teeth. And I love them, I think they're really cute. But everyone will put a picture of me next to a chipmunk and things like that. But, no, I don't want to look like everyone else. I want to be myself and embrace that. [Big applause.] Thank you."

Source: Cosmpolitan


Should this be higher or lower?
Embrace Your Weirdness and Don't Fear Embarrassment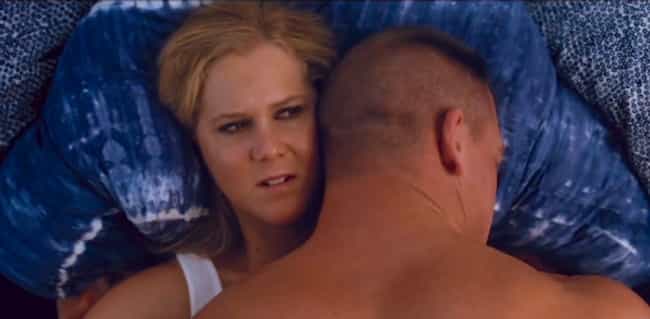 "I think it's stranger to me that people are shy about it. Because I know embarrassing sex stuff does happen! People aren't just like, 'Hi, I love you. We're gonna be together forever.' And then no weird noises happen."
Source:
Rolling Stone

Should this be higher or lower?
How to Be a Good Friend: Don't Be Douchey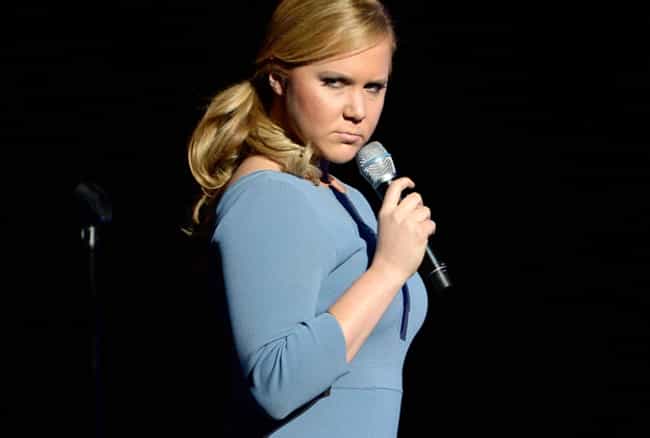 If you have bad taste in men, Amy Schumer feels you. She did a sketch that serves as an instructional video on how to treat your friends if you are, in fact, dating an a**hole and need to talk about it endlessly.
Schumer's advice: Don't. Don't be that friend who seeks out awful guys and then won't stop talking about them. If you can't stop dating terrible guys at least ask your friend about their life for a minute and actually listen to the answer.
Source:
Den of Geek

Should this be higher or lower?