Music
'Amy' Is A Deeply Upsetting Documentary That Forced Us To Re-Examine Her Tragedy

Updated October 28, 2019
27.6k views
14 items
The demise of Amy Winehouse stands out as a particularly dark day in music history. At just 27 years old, the British musician passed in July 2011 after years of well-known struggles with alcohol and controlled substances. The singer skyrocketed to fame at a young age following the release of her second album, Back to Black, in 2006. Her passing was a shock to millions of people around the world, though her struggles in life were met with everything from disdain to outright laughter.
The documentary Amy changes the story around Winehouse's dark descent. While her downward spiral was clearly documented in the public eye, the real story was often lost in the pages of tabloids that focused on her failings but not the reasons behind them. Through personal home videos, accounts from Amy's parents Janis and Mitch, stories from close friends, and even input from Amy's ex-husband Blake Fielder-Civil, the documentary paints a picture of a different Amy - one struggling to deal with the pressures of enormous fame and trying to find her place in the world as a young adult.
By presenting the full story of Amy's rise and fall, the documentary shows a clearer picture of Amy Winehouse. Even more, the film sheds light on the darker side of fame, and the toll it takes to have your entire life available for public consumption.
back to page 1
Amy's Father Mitch Advised Her Not To Seek Treatment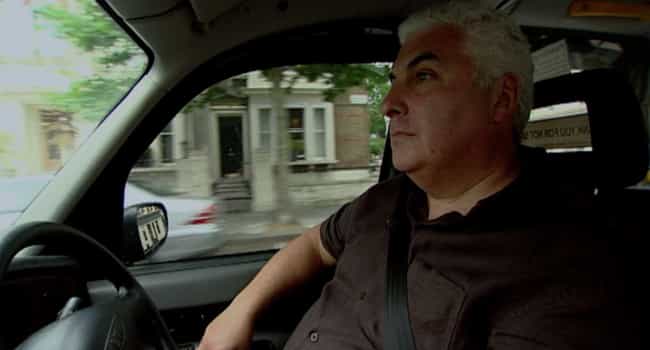 Although Amy initially agreed to seek treatment, things weren't that simple. She went back on her word, telling her friends that she would only go if her dad thought she should. Mitch came to see her and said that she was fine - that she didn't need to get help.
After speaking to Mitch, Amy backed out of her plans to get clean. Later, Nick explained that he felt it was the loss of a really important opportunity.
Amy Dropped Her Original Manager, Nick Shymansky, When He Tried To Get Her To Deal With Her Problems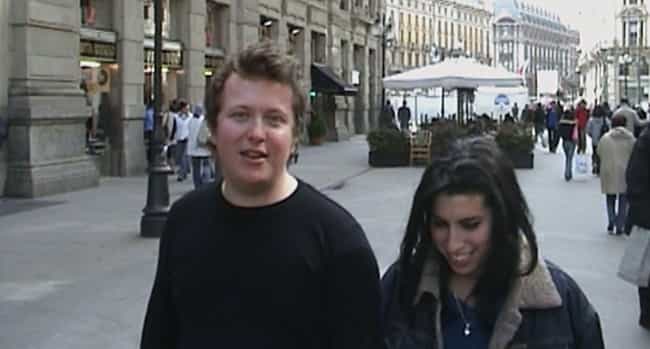 Nick was not only a close friend to Amy, but also her manager. Nick worked with 19 Entertainment, where Amy originally signed. As her career gained traction, she asked Nick to switch labels so he could continue to manage her. She didn't want to be associated with the pop idols 19 usually represented, but she still wanted to work with Nick.
Nick felt torn about leaving the label, but he also wanted to stick with Amy. After she declined to seek treatment, however, things changed. Nick told Amy that he wouldn't leave 19 unless she got some help. He didn't feel comfortable making that move for her unless she promised to take care of herself. Amy refused. Instead, she replaced Nick with Raye Cosbert, her concert promoter.
Nick expressed in the documentary that he got too close to Amy. He blurred the lines between business and friendship, which made it very painful when Amy dropped him after years of working together.
Many of Amy's friends also expressed fears about her new relationship with Raye. As a promoter, Raye's main interest was getting Amy out on the road, where her partying and drinking were even harder to control.
As Amy's Fame Skyrocketed, Blake Reentered Her Life
Although Amy struggled to get back on her feet after her split with Blake, the heartache inspired her to work on her second album. Channeling her pain into new songs, her hard work eventually paid off in the form of Back to Black, her 2006 album.
Back to Black really put Amy on the map. People were especially drawn to "Rehab," an autobiographical song about the singer's personal struggles. During this time, Amy became popular in the US and around the world, and as her fame took off, Blake reentered her life.
The pair essentially picked up where they had left off, and spent all their time together. While Amy promoted her album in the US, she and Blake got married in Miami. They returned to the UK as happy newlyweds, with Blake taking particular pride in Amy's fame and success.
 Blake Fielder-Civil First Introduced Amy To Hard Substances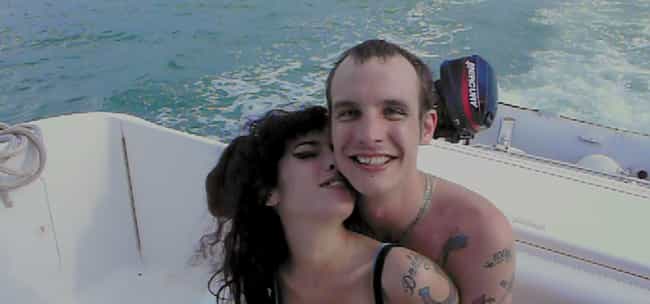 Amy's relationship with Blake was destructive and obsessive from the start. She wanted to do anything he did, including hard substances. In the documentary, one of Blake's friends recalls Amy explaining that she just wanted to feel what Blake felt. She wanted to be on the same level as him, otherwise they weren't sharing the same experience.
Her first foray into hard substances led to weeks of bingeing with her new husband, culminating in an OD that landed Amy in the hospital. At that time, the doctor said the amount of substances in her system should have ended her. She was lucky to be alive.