Total Nerd
Anakin And Padme's Relationship Is A Cycle Of Abuse

1k votes
191 voters
5.5k views
12 items
List Rules Vote up the most unhealthy interactions between Anakin and Padme.
Regardless of how fans feel about the Star Wars prequels, the love story between Anakin Skywalker and Padme Amidala wrought massive ramifications upon the galaxy, including the ultimate fate of the Jedi Order and the Galactic Republic. In the prequels, Anakin and Padme give birth to two of the original trilogy's heroes - Luke and Leia - and Anakin makes the final transformation from the "Chosen One" to the notorious villain, Darth Vader.
Some fans viewed Anakin and Padme's relationship as a tragic love story, doomed to fail by ill circumstance; however, more than mere circumstance led to these two characters' failed marriage and its ensuing tragedy. Anakin and Padme were caught up in a toxic relationship - participant and victim to a cycle of emotional and verbal mistreatment. While they both had faults, Anakin was decidedly a controlling, overbearing boyfriend, as demonstrated frequently throughout the prequels.
Anakin Chokes A Pregnant Padme Until She's Unconscious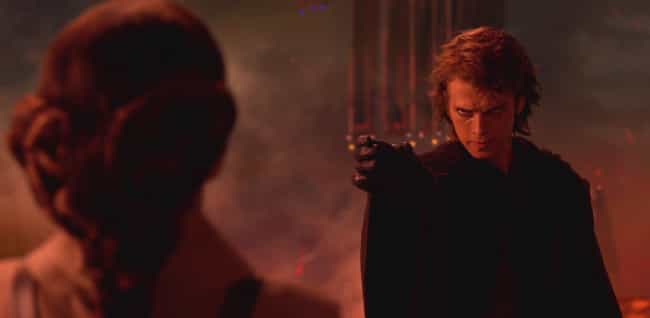 In Revenge of the Sith, Anakin, in a jealous rage, chokes Padme - who is pregnant with their children - until she loses consciousness. This is the only instance of on-screen physical cruelty between the couple; however, Anakin has lost his temper and acted out similarly in the past.
After Padme lands on Mustafar to confront Anakin about the rumor that he slayed all the young Jedi, she runs to him, trying to convince him to run away with her and forget everything. When Anakin realizes Padme inadvertently brought Obi Wan on her ship, however, he believes she has betrayed him and renders her unconscious. After Padme passes out, Anakin screams at Obi Wan, blaming him for turning her against him.
Obi Wan rightly responds, "You have done that yourself."

Is this unhealthy?
Anakin Is Obsessed With Padme And Jealous Of Her Other Relationships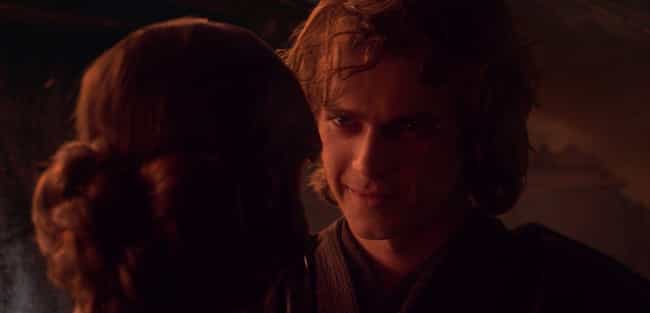 In Revenge of the Sith, Padme travels to Mustafar to find Anakin after Obi Wan told her of her husband's actions at the Jedi temple. When she lands, she sees a black-cloaked Anakin brooding and pacing on the volcanic planet.
During this scene, Anakin insists Obi Wan is trying to turn Padme against him, refusing to admit he had slain dozens of younglings. When Padme says Obi Wan knows about their relationship, Anakin becomes irate, despite Obi Wan being a loyal friend and mentor over the years. Anakin becomes jealous and believes Padme and Obi Wan are working together to end him.
By being overly jealous and protective, Anakin has slowly cut off activities for Padme - as she must hide in their apartment during most of her pregnancy - and limited the people she can trust to only himself and Obi Wan.

Is this unhealthy?
Anakin Uses His Insecurities About Padme To Justify His Evil Actions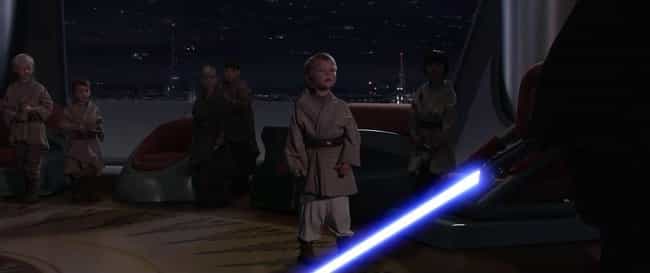 In their final scene, Anakin reiterates to Padme that all of his atrocious acts were committed for her own benefit - he wishes to prevent his dream's predictions that she will perish in childbirth. He then attempts to convince her his evil actions are justifiable, saying, "I won't lose you the way I lost my mother. I am becoming more powerful than any Jedi has ever dreamed of, and I'm doing it for you, to protect you."
According to Pyschology Today, a person who manipulates their partner has two major insecurities: appearing weak in front of a partner and not being loved. Anakin is so afraid of losing Padme and her love he's willing to take the lives of children, among other heinous acts.

Is this unhealthy?
Anakin Guilts Padme For Being Rational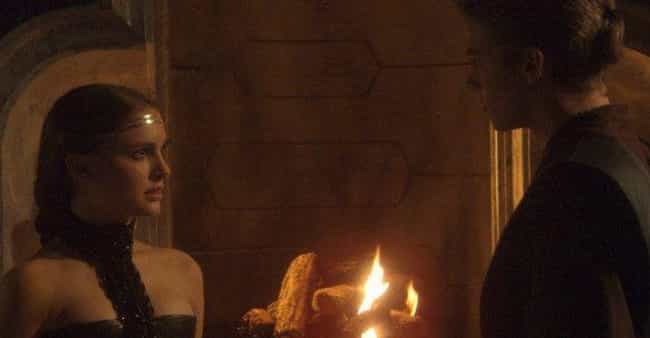 After Anakin confesses to his obsession with Padme - which supposedly brought agony on his very soul - he begs of her, "What can I do? I will do anything that you ask." However, when Padme does ask something of him - that is, for him to be rational - he refuses. Padme explains:
We live in the real world. Come back to it. You're studying to become a Jedi, I'm... I'm a senator. If you follow your thoughts through to conclusion, it will take us to a place we cannot go, regardless of the way we feel about each other.
Believing this to be a veiled indicator of her love, Anakin rescinds his offer to fulfill her every request: "You are asking me to be rational. That is something I know I cannot do." Anakin's guilt trip and lack of cooperation presents a prime example of manipulative behavior.

Is this unhealthy?