VOTE

Anchor Tattoos And Designs

386 votes
75 voters
9.8k views
15 items
List Rules Upvote the best anchor tattoo designs
Photo list of anchor tattoos on different people, including a variety of ink designs and art. Anchor tattoo designs are a reflection of the person who wears them. What are the best anchor tattoo designs? Some anchor tattoos are elaborate and large, featuring intricate, eye-catching designs that emphasize incredible artwork. Other anchor tats are smaller and more subtle, with sexy anchor tattoos placed on the neck, wrist, and other delicate areas. What anchor tattoo designs are the best? If you're considering getting some new ink, anchor tattoo art could be the way to go. This list includes some great anchor tattoo designs. Be sure to vote for your favorite tattoos and anchor tattoo placements, then vote down those that you don't like.
Good anchor tattoos are appropriate for both men and women. These pictures of anchor tattoos can also be voted on, so that the most popular anchor body art makes it up to the top. Anchor tattoos aren't for everyone, but they look awesome on the right person.
Men might opt for large, dramatic tattoos, as many places on the body make a perfect canvas for anchor tats. Tribal tattoos work well with anchor designs, as do large anchor tattoos on various places on the body. Some might choose to start a tattoo on the arm and extend down the wrist. Other anchor tattoos might be placed symmetrically on both arms, shoulders, or calves for a mirror effect.
Women might also opt for large, elaborate anchor tattoos, or they could choose a more 'delicate' looking tattoo design - a single anchor on the wrist or a small anchor on the ankle, for instance. Women often get something a little cheeky or a come hither for a sexy anchor tattoo. Celebrities like Lady Gaga have anchor tattoos as well. Her ink is an anchor on the side of her ribcage. Miley Cyrus has an anchor on her wrist for a sexy anchor tattoo.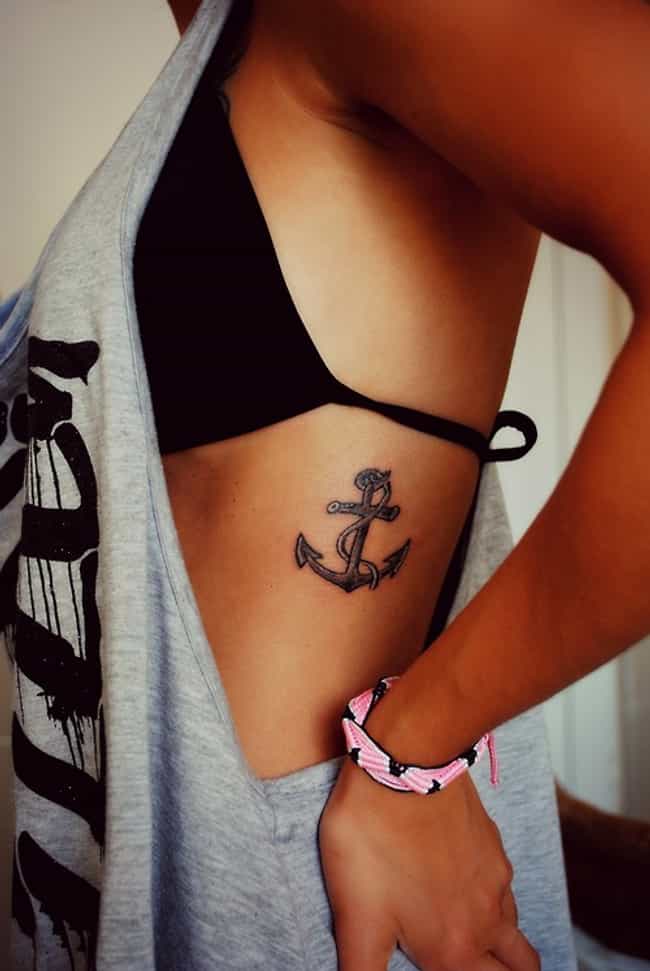 Classic anchor tattoos have been a staple of tattoo history for centuries. They look great in small or large form on just about any part of the body.
Agree or disagree?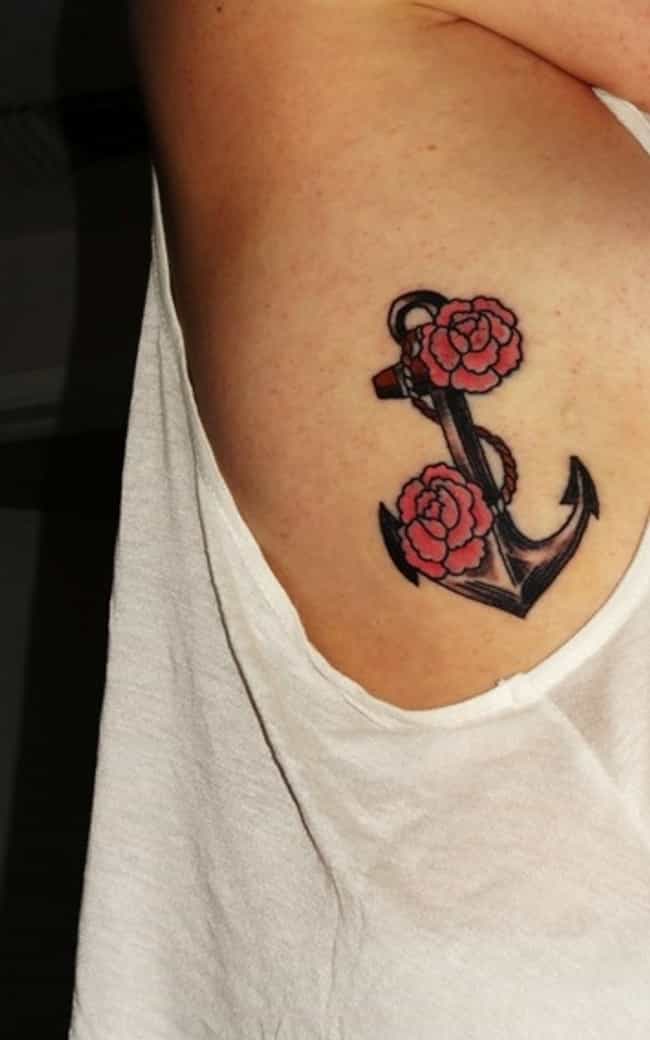 The rib cage is an excellent location for an anchor tattoo. The large area available for the anchor tattoo art itself makes it an idea choice, as does the curvature of the body.

Agree or disagree?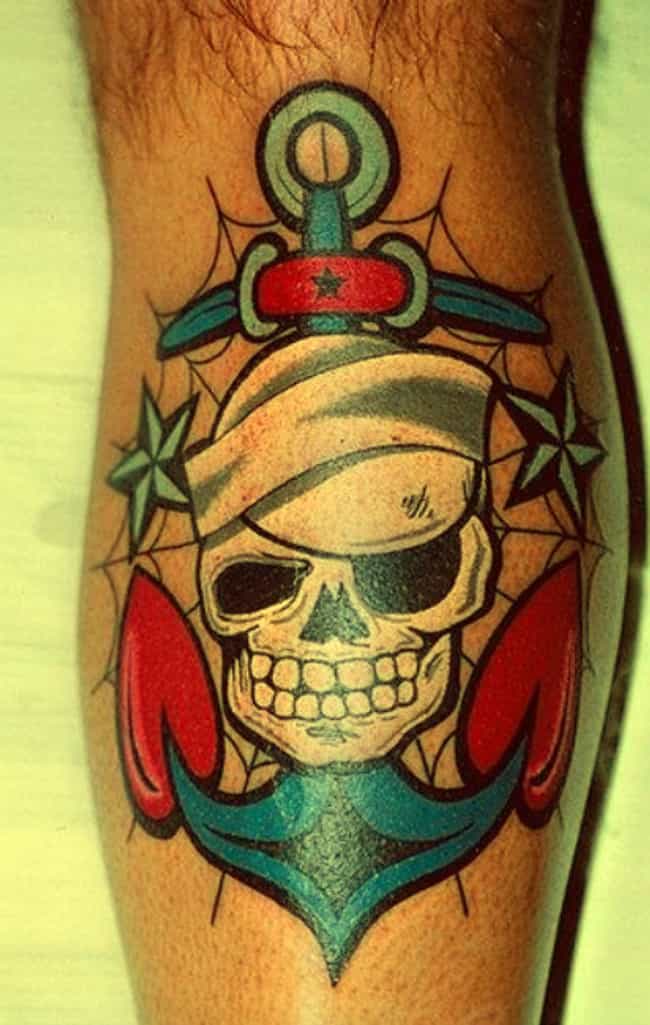 Anchors are very nautical images and a skull anchor tattoo brings some pirate imagery into your anchor tattoo choices.

Agree or disagree?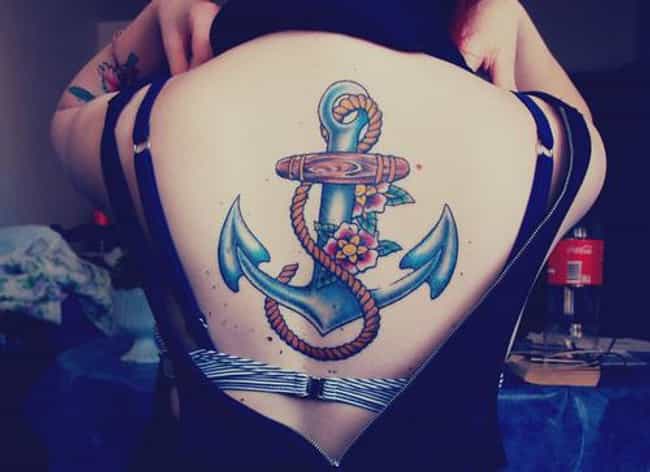 A colorful anchor tattoo will bring a little extra attention to your anchor tattoo art. Bright colors like yellows, reds and blues evoke imagery of the seas and travel that might be associated with your desire for an anchor tat.

Agree or disagree?