Graveyard Shift
We Sat Down With The Hosts Of 'And That's Why We Drink' For Their First Official Interview

Tackling true crime and the paranormal is no easy feat. Sometimes it's helpful to have a little liquid courage, maybe in the form of wine or milkshake. The hosts of And That's Why We Drink podcast certainly think so. The podcast started back in 2017 and has since developed a near cult-level following.
We sat down with hosts Christine Schiefer and Em Schulz after their live recording in Los Angeles in 2018 to talk cold cases, mental health, and of course, government conspiracies.
How Did You Feel About The Show?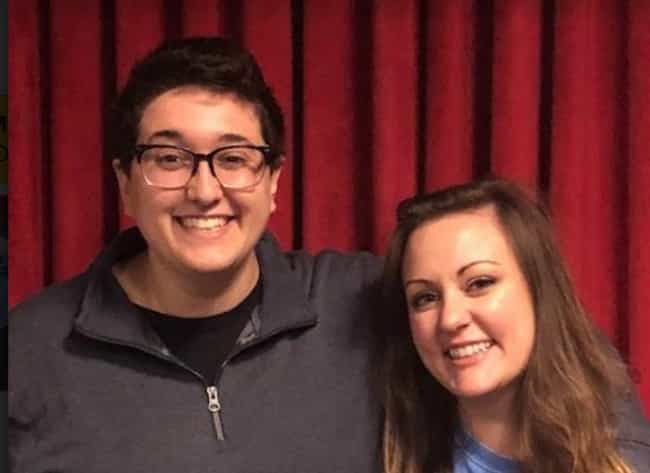 Em: "I think it went well, our scale is pretty hard though."
Christine: "I feel like we are very hard on ourselves, and if other people in our group have a good time, it means a lot to us."
Em: "People are very supportive which is nice and a lot of people already listen to us. Also, I have debilitating stage fright so I blacked out at first."
Christine: "It's kind of fun if you see us backstage before a show, we're laying on the floor not breathing and it's terrifying. We get super crazy. People are like, 'Are you ok?'"
Do You Prefer Recording Live Or In Studio?
Em: "There's very much a give and take. I prefer being in the studio, mainly because if nothing is funny I don't have a sea of people not laughing in front of my face and there's not a long awkward silence. I don't get to be there when people experience it."
Christine: "It's a similar concept for me. Seeing people's reactions is super validating, but at the same time I think doing a recording and releasing it as an episode, and having people love it and listen, seeing the downloads, comments, and subscriptions is also incredibly validating as well. Sometimes I'd rather have that. We make Eva edit it so people enjoy themselves, and it's a lot less scary for us."
Did You Even Anticipate You'd Be Doing Live Shows And Podcasting Full-Time?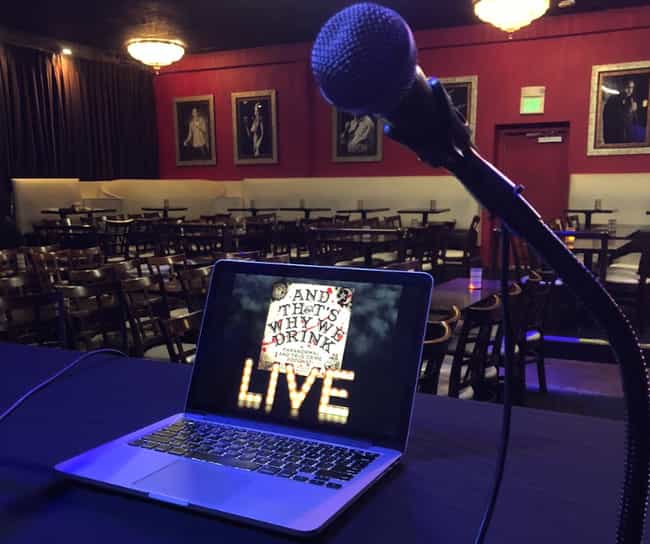 Em: "Absolutely not! It's very weird to say that I'm a podcaster. We're very humbled about it and we try very hard. We keep thinking it has to be a dream. I keep thinking the other shoe is gonna drop any day. Specifically it's scary when I just quit my day job recently too. Definitely scary."
How Have Your Methods For Finding And Researching Topics Changed From The Start Of The Show To Now? What Have You Learned?
Em: "I thought that it wasn't gonna go anywhere right away. When we started it was very much let's just see what happens. So I didn't feel pressured to cover the classic stories because I figured, 'Oh if we only do five episodes then I'll at least make them stories I'm passionate about.' I really did think 'Oh I'm not gonna do 100 stories.' Which now we're approaching. Originally I wasn't nervous because I had so many stories to pick from, and now I have to find lesser-known stories. So, I think if there were a character development in my arc, it's that I'm not just doing ghosts, but now covering like aliens and like urban folklore as well."