Watchworthy
All of Andy Samberg's SNL Characters, Ranked

Updated November 5, 2019
417 votes
173 voters
4.4k views
13 items
Thinking about the best Andy Samberg Saturday Night Live characters conjures up an image in one's head. Perhaps you think of his "D*ck in a Box" character, one of many SNL digital shorts, or perhaps you think of one of his more subtle roles, like Liam, The Teenager Who Just Woke Up. Whatever it may be, it's undeniable that he made a huge impact on the show.
This is a collection of Andy Samberg's best original characters from his seven-year tenure on
SNL
. It's been pre-ranked, but if you don't agree with the order of this list, you can re-rank it. So go ahead, take a walk down Samberg's
SNL
memory lane and cast your vote.
Data-driven recommendations based on voting from over 40 million monthly visits to Ranker.
Try the free app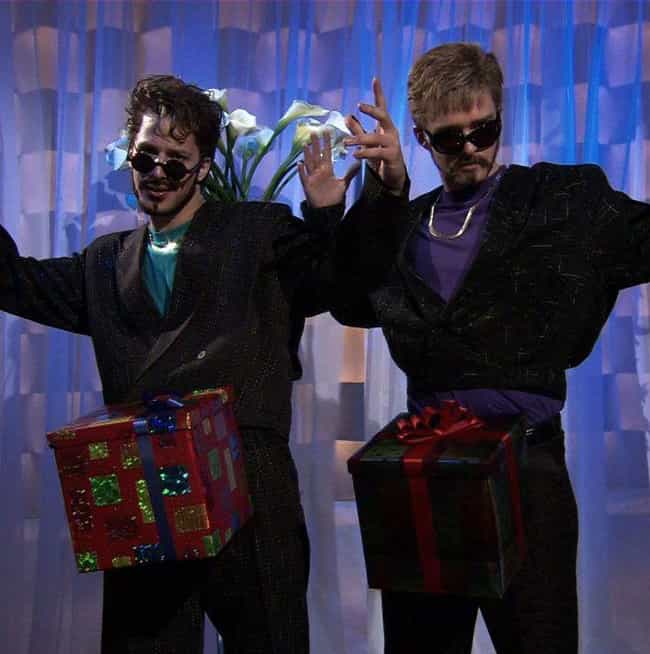 Equal parts Andy Samberg and Blizzard Man, Samberg portrayed Andy alongside Justin Timberlake in the iconic "D*ck In a Box," "Motherlover," and "3-Way (The Golden Rule)" videos. These videos were undeniably the most popular of Samberg's
SNL
tenure.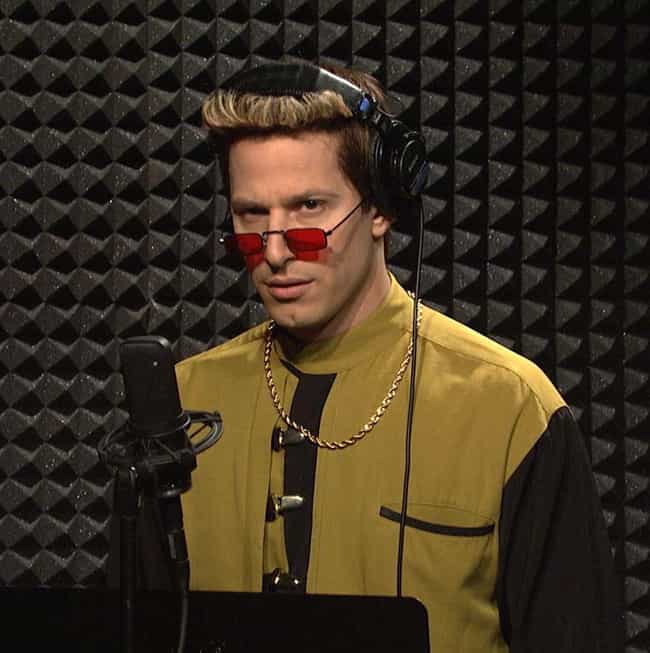 Blizzard Man is essentially the same character as Andy from "D*ck in a Box," but with far less ability to deliver lines. With Blizz, Samberg made the "white boy attempting to rap in an overly-ironic tone" archetype comedy gold. Please, no one else attempt to do this.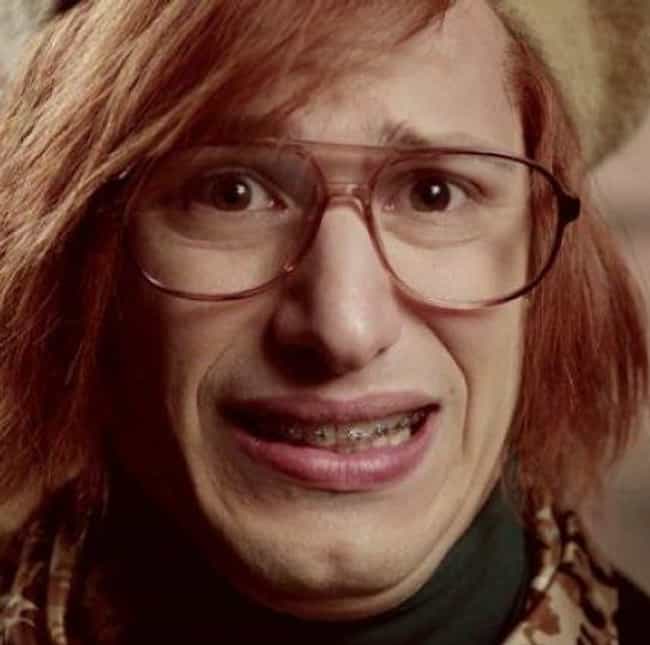 Shy Ronnie was quiet, awkward, and very, very Andy Samberg. This was only magnified by his super-confident partner Rihanna.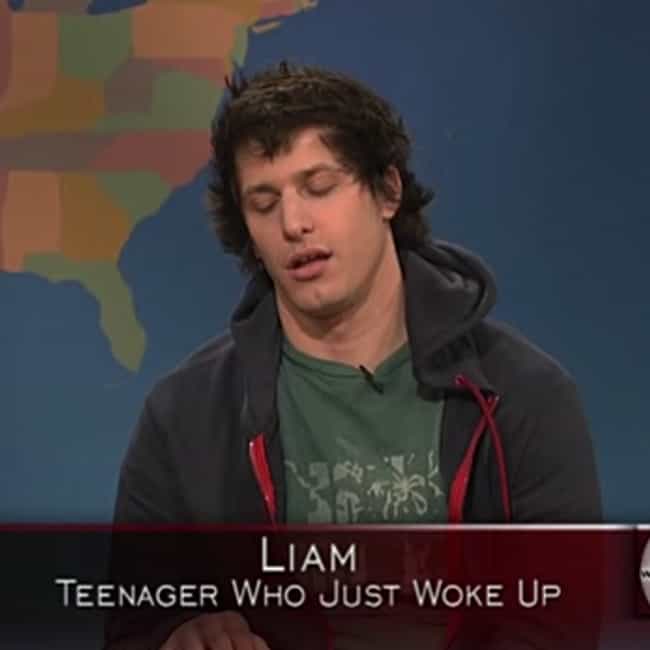 Liam, The Teenager Who Just Woke Up
Samberg definitely has a knack for making the subtleties of life extravagant. Like here, where he plays a Weekend Update guest who is essentially a teenager who just woke up. He's supposed to report on important issues, but can't help but talk only about the insane dreams he just had.