Weird Nature
Animals and Insects That Use Their Dung In Fascinating Ways

In order to survive in the dog-eat-dog wild, animals have to get crafty. Because of this – in some cases – natural selection has favored animals that use their dung to carry out tasks necessary to perseverance and reproduction. This includes animals that use their droppings for food, protection, and... courtship. And, of course, given how many animals that use creative tools there are, it shouldn't come as that much of a surprise that some use their waste in inventive ways, like building things with it. Really, humans could learn a thing or two from the animal kingdom's best examples of waste recyclers.
Wombats Use Their Square Poop To Mark Their Turf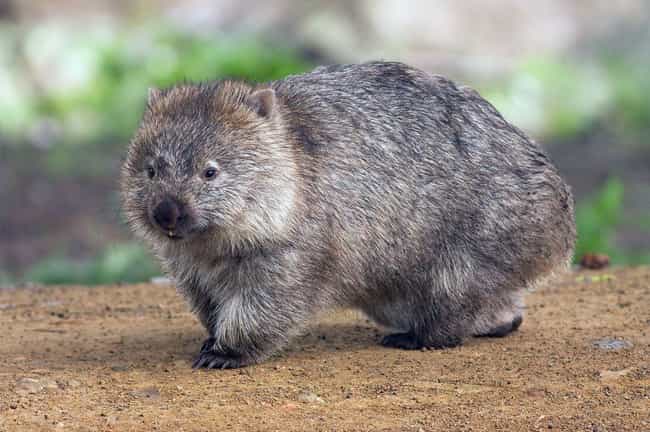 Wombats are the Australian relatives of koalas. They are nocturnal creatures that enjoy up to 16 hours of sleep per day. They also have dreadful eyesight, so they rely on their sniffer to lead them to dinner. Wombats are pretty protective over their territory, so, in order to prevent "wombattles," they use their droppings as a way of outlining their space. Their poop is also square, which is an interesting result of their long digestive process. The cubic crap makes for easy stacking when they are establishing borders. Additionally, hormones in the poop will let outsiders know who lives there and what their status is – letting them know just how quickly they should high tail it back to where they came from.
Three-Lined Potato Beetles Roll In Poisonous Poo For Protection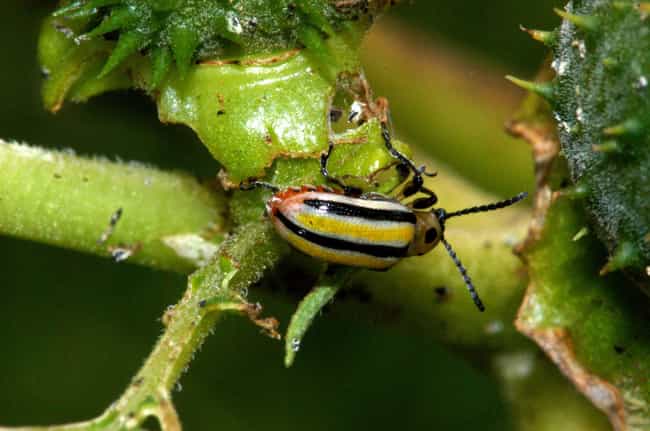 A common insect pest throughout the US, three-lined potato beetles use feces as a source of protection from mammalian predators. How? By making their poo toxic, of course. These beetles enjoy a diet consisting of lots of alkaloid plants, including those in the nightshade family, the leaves of which are poisonous to many mammals. So, three-lined potato beetles eat the poison, digest it, and then poop on their own backs with it. They literally wear their poop around as a deterrent for those creatures who may want to snack on the them. In a disgusting sort of symbiotic tradeoff, some species of ants provide protection for three-lined potato beetles so that they can feast on the foul-smelling fecal shields, which are a savory treat for them.
Termites Make For Crappy Construction Workers
If you own a home or a business, you've probably worried about the possibility of termites moving in and setting up shop. There is no shortage of horror stories about termites damaging the structural integrity of a building by doing just that. However, does it increase your worry to know that termites build their networks of nests and tunnels with poop? To do this, they use a few different construction materials, including dirt and the wood that they ~ borrowed ~ from your house; termites are among the few living creatures that can digest wood. This is all thanks to their extremely complex gut bacteria, which they kick start by feeding poop to one another. Two Termites, One…
… you get the reference.
Hippos Use Their Poop To Attract The Ladies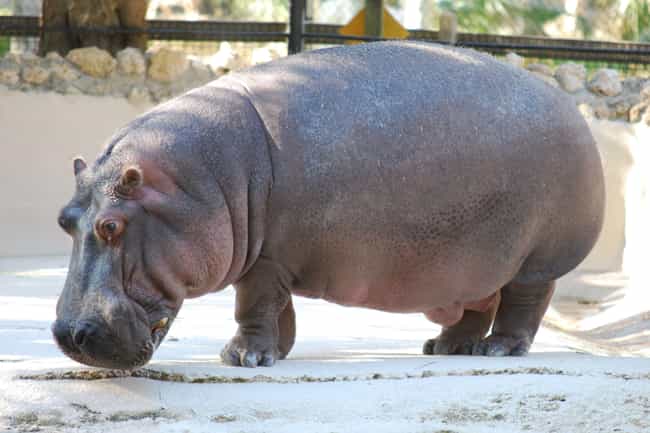 Just by looking at a hippopotamus, you might assume that they are capable of producing some sizable stools – and you would be correct in your assumption. Hippos rid themselves of about 60 pounds of poo each day, and, unsurprisingly, things can get messy. Things get especially filthy when hippos engage in an activity known as dung showering. This is when hippos spin their tails as they defecate, hurling feces in all directions. Why would anything ever do that? Hippos use the dung shower to lay down property lines, warning nearby aggressors that they are trespassing. This display is also a way of showing potential mates that they are ready for action. In some cases, the females will reciprocate this action in order to show submission. Hippopotamus – more like hip-POO-potamus!