Cute

Adorable Animals Sitting in Cups

4.1k votes
360 voters
68.3k views
33 items
They're cute. They're cuddly. They fit in cups. And if you've had a bad day, you can consider the tiny animals on this list to be your cure-all for sadness, exhaustion, and the malaise of everyday life. Did you know researchers at Hiroshima University conducted a study in 2012 that showed pictures of baby animal pictures make people more productive? It's true – the little guys are a definite pick-me-up and you need to look at these cute animals sitting in cups if you want to get any work done today.
These animal pictures are the crème de la crème of adorable kittens, puppies, rabbits and rodents that fit in cups. We've even thrown in more exotic animals including a bat, a wombat a koala. Cool, right?
Upvote the cutest of the cute animals below and remember to check your favorite mug for a tiny kitten next time you go to pour some coffee!
These Ducklings Are Learning to Swim, But Haven't Gotten Very Far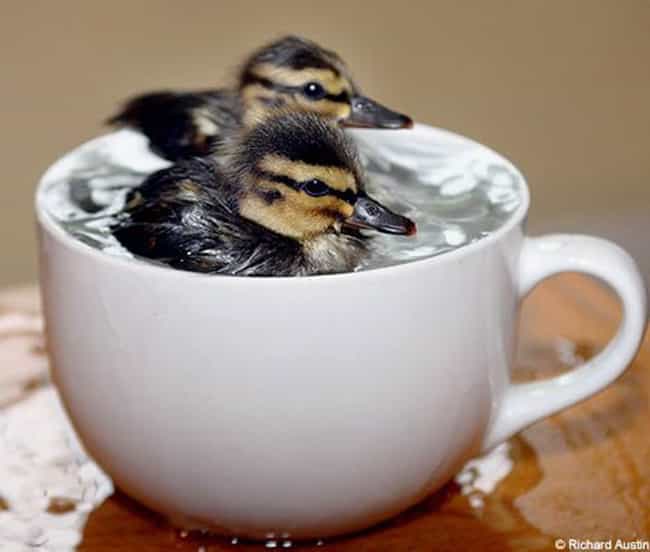 Agree or disagree?