Weird Nature Here Are The Radioactive Animals Living In Fukushima

396.8k views
10 items
Follow
Embed
On March 11th, 2011, the Fukushima Daiichi nuclear power plant experienced three nuclear meltdowns, initiated by the tsunami that followed the Tōhoku earthquake. This catastrophic event was the most significant nuclear disaster since the Chernobyl meltdown in 1986. When most people think about the Fukushima disaster, they are rightly concerned with the human cost. About 18,500 people died as a result, thousands of people lost their homes, and the chances of developing cancer, particularly thyroid cancer, are high for survivors.
What many people don't think about is the wildlife affected by Fukushima. The animals in Fukushima not only faced the same risks that humans did, but many of them were not evacuated and were simply left to die. Some groups like the Nyander Guard Animal Shelter and a loose collection of farmers, as well as individuals like Naoto Matsumura, are stepping up to help these Fukushima disaster animals. While others, like the Japanese government itself, are attempting to have some of these radioactive euthanized in order to reduce contamination in the area. There's a lot that we can learn from the animals living in Fukushima. These special
radioactive animals
are truly interesting creatures.
Radioactive Wild Boars Get Aggressive With Humans Trying To Move Back In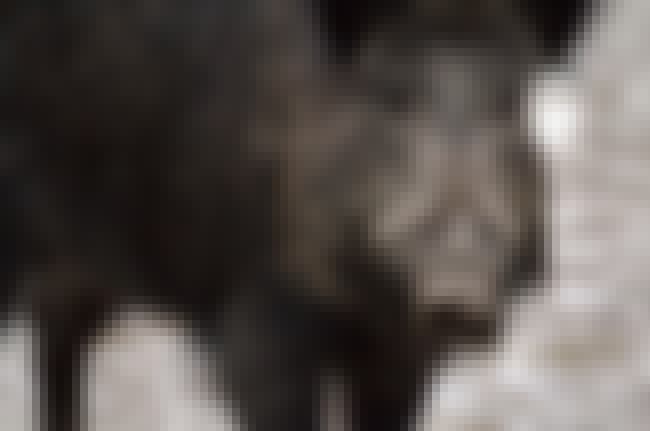 Once the people of Fukushima evacuated, wild boars descended from the mountains and took over the area. In coastal towns like Namie and Tomioka, the boars strut through the streets, forage for food, and sometimes attack the humans who are attempting to return to their homes. According to Namie's mayor Tamotsu Baba, "It is not really clear now which is the master of the town, people or wild boars. If we don't get rid of them and turn this into a human-led town, the situation will get even wilder and uninhabitable."
In March 2017, an evacuation order for the area was scheduled to be lifted. Violent boars ruling the town made it difficult, if not impossible, for the people of Fukushima to resettle peacefully. The humans aren't taking it lying down, though. Squads of hunters are setting up cage traps that use rice flour for bait, and shooting boars with air rifles. A single squad, led by Shoichiro Sakamoto, has captured over 300 boars so far. Despite these efforts, the radioactive wild boars seem determined to continue living in the towns.
The Cats And Dogs At Nyander Guard, A Fukushima No-Kill Shelter
Nyander Guard is a no-kill animal shelter set up to accommodate animals who were lost or left behind in Fukushima after the disaster. In all, about 20,000 animals were left behind. Early rescue efforts with spearheaded by Akira Honda, a 52-year-old businessman from Fukushima who called for volunteers. These volunteers often had to sneak past police barricades to get back into the radioactive area. After a few volunteers were detained, these missions became a lot more difficult. Nyander Guard was a government sponsored solution. They have rescued around 750 cats and dogs, including a cat named Kevin Costner.
Unfortunately, finding people to adopt these animals has been a challenge. Not only are people wary about exposure to radiation, adopting animals from shelters isn't a common practice in Japan. Usually, when people want pets, they buy them from pet shops. Also, because the Fukushima disaster wasn't particularly recent, donations to their GoFundMe page have slowed to a crawl. These donations are desperately needed, especially for the cats, many of which are suffering from serious health problems as a result of the radiation.
Bird Populations In Fukushima Are Dropping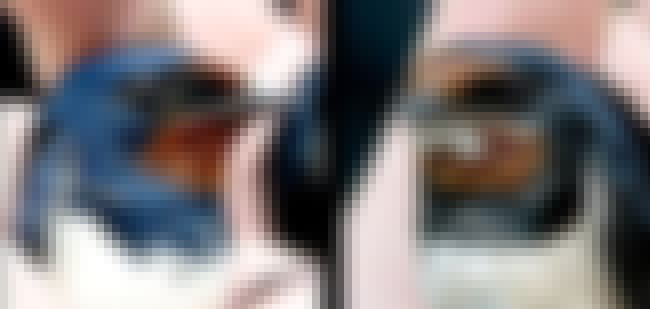 According to a study conducted by Tim Mousseau, a professor of Biological Sciences at the University of South Carolina, the bird population near Fukushima has been in freefall ever since the nuclear disaster. After conducting 2,400 bird counts and gathering data on 57 different species, Mousseau and his team determined that 30 of these species were experiencing sharp declines in their population. The effect was more pronounced for resident birds like the carrion crow and the Eurasian tree sparrow, and less so for migratory birds who did not arrive in the area until some of the radiation had dissipated.
Some birds who are still alive are growing white patches in their feathers. Mousseau believes the white patches are caused by radiation-induced oxidative stress, but his opponents disagree, claiming the low doses of radiation in Fukushima aren't enough to cause this, and the white patches are part of the normal molting cycle.
Butterflies Affected By Radiation Have Birth Defects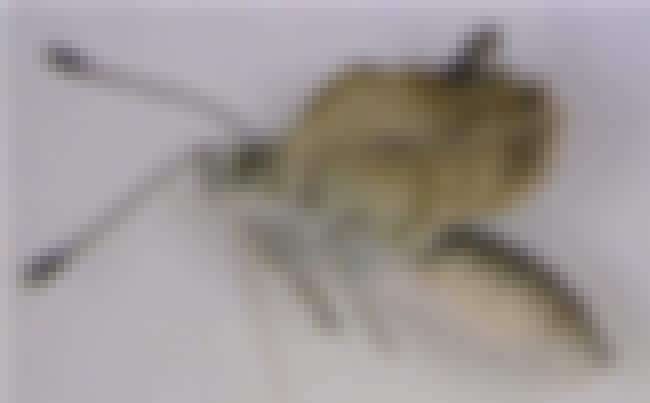 Butterflies in Fukushima have proven to be uniquely sensitive to radiation. A study led by Joji Otaki, a biologist at University of the Ryukyus in Nishihara, Japan, showed butterflies and butterfly larvae who were fed radiation-drenched leaves experienced high levels of physical abnormalities such as short forewings, and survival rates compared to butterflies who were given leaves unaffected by radiation. This affect occurred at multiple levels of radiation, including levels previously thought to be low enough not to do any damage. This sounds pretty grim, but there is hope - Otaki's findings also indicate butterflies that eat contaminated leaves and survive will probably develop a tolerance that will help them survive the low levels of radiation. Which is good, since that will likely persist in Fukushima over the next several decades.
Tim Mousseau warns that humans shouldn't extrapolate about the effects of radiation on humans based on what happened to the butterflies. Humans, he claims, are less sensitive to radiocontaminants than butterflies are.