Weird Nature 13 Animals Who Are Into Golden Showers

While you won't find any animal presidents being accused of hiring prostitutes to give them a golden shower, you will find a whole lot of kinky animal sex rituals involving urine. Just like kinky sea creatures who get up to all kinds of NSFW naughtiness and spiders whose sexual antics might actually shock you, a whole host of creatures in the animal kingdom enjoy a healthy dose of the yellow stuff with their sexy time.
You might be more familiar than you'd like to be with cats spraying pee on everything - from your laptop to your newly re-upholstered couch - to let other cats know that they're available. However, you might not have known that giraffes, kangaroos, and elephants all taste their partner's pee - sometimes as it's coming out - to figure out if their potential mate is ovulating.
If you want to know more about animals bathing in, drinking, and decorating with their pee for sexual purposes, read on.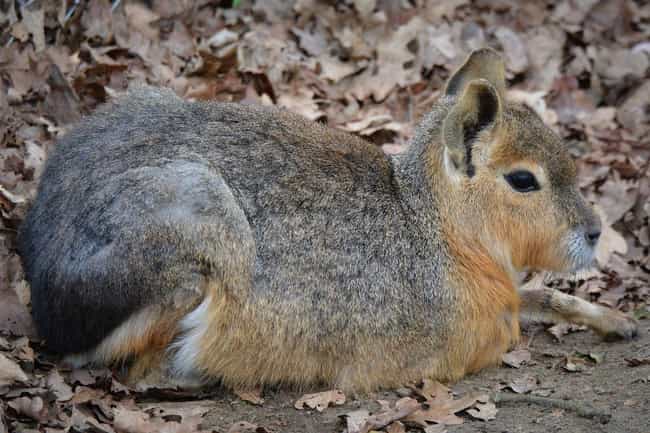 The Patagonian mara, an adorable, rabbit-like rodent, is a monogamous species that mates for life, only replacing its partner when one of them dies. Adorably, like some kind of romantic lead, a male mara will follow his female wherever she leads, creating a mobile territory in the process.
This sounds romantic until you factor in the whole piss part of the extended courtship. Males tell the world who their ladies belong to by marking them with urine and feces. While the pair is making love, they'll pee all over each other, for the purpose of repelling other males who might want to get in on the action. It's like wearing a big, blingy engagement ring; only it's pee.
see more on Patagonian Mara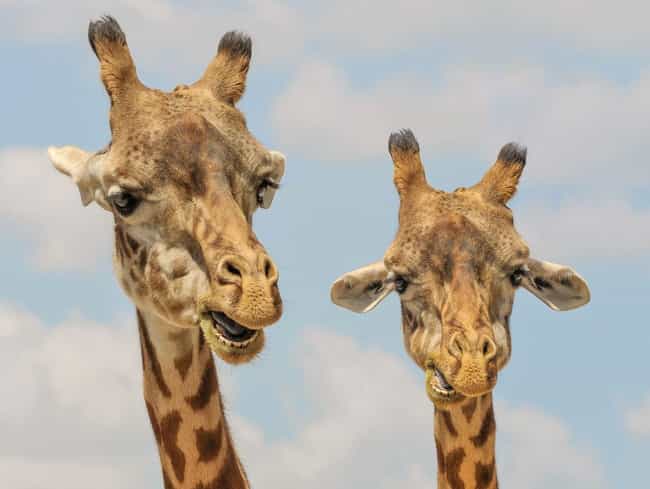 When they're in heat, female giraffes secrete pheromones in their urine. While some animals might just take a whiff and figure it out from there, male giraffes take it a step further and actually taste the pee to see if the female is receptive to sex. If, for some reason you want to see what this looks like, click here.
If she is receptive, he'll stalk her relentlessly, fighting off other males that come near her. Sometimes, though, the male gets distracted from his original goal and ends up having sex with the other males instead of fighting them. Whether or not the females get off on watching this is unknown.
Also Ranked
#32 on Emojis You Wish Existed
see more on Giraffe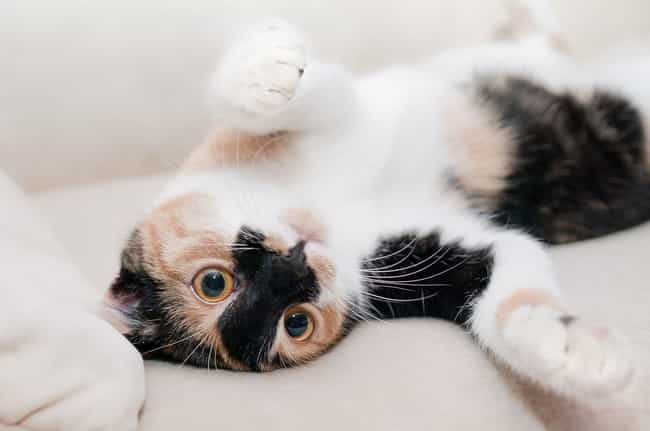 If you're a cat lover, then you know that there's nothing better than a warm, soft bundle of fuzz purring on your lap. There are trade-offs, though, and one of them comes in the form of pee. Cats who aren't neutered or spayed spray urine absolutely everywhere. Sometimes having a cat means scrubbing pee out of your microwave.
Why do they do this?
They're conveying messages about a variety of important cat things, including sexual availability. It is often accompanied by ear-shattering yowls.
If you don't want pee stains on your wall, a good solution is to get your pet cat spayed or neutered.
Also Ranked
#8 on The Best Pets for Kids
see more on Cat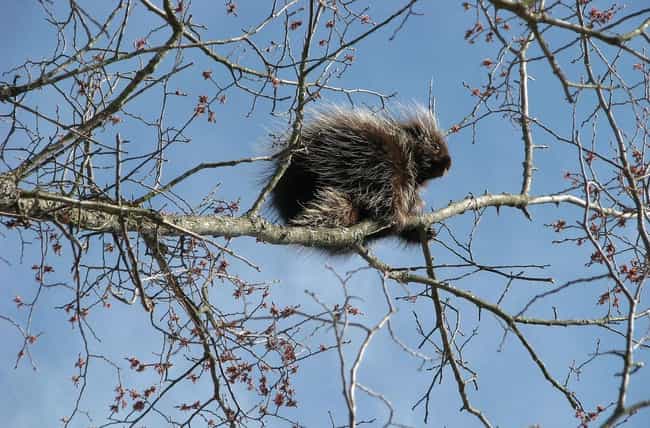 Porcupines are solitary creatures, so it's not like they're going to run into potential lovers at the porcupine grocery store or the porcupine beer garden. So, how do porcupines attract mates?
During the 12 hours per year that females are fertile, they release musk, which is a combination of urine and pheromones. This attracts males porcupines, who are so desperate for love that they will fight each other for dominance. Once a victor emerges among the men, he still has to win over the female. He does this by climbing a tree and pissing all over her from the branches.
Scientists aren't quite sure what purpose this serves, but the ladies seem to like it well enough - porcupines have a 90% reproductive-success rate.
see more on Porcupine