Living
Each Disney Movie From The Year You Were Born

April 23, 2020
68.5k views
69 items
What Disney movie came out the year you were born? Was it an absolute classic like Snow White and the Seven Dwarfs, or a total flop like The Black Cauldron? Here are all of the top animated Disney movies by year from 1937 to 2005. For the years that Disney did not release an animated movie, there is a live action substitute.
It will be fun to see which animated Disney movie was made the year you were born. Along with that basic information, you may be totally surprised to find out a few interesting Disney movie facts. Did you know that the now-classic fairy tale Sleeping Beauty was initially such a major box office loss that it nearly wiped out the entire animated movie division at Disney? How about the fact that movies like Toy Story and Beauty and the Beast would probably never have been made if not for the success of 101 Dalmations in 1961? That movie may just be the most important Disney film ever produced.
Does your birth year fall during the Disney Renaissance of the 1990s? What was the Disney movie the year you were born? Read on to find out.
Snow White and the Seven Dwarfs started it all for Disney. It was the first full-length cel animated feature film. It became a monster box office success, earning the modern-day equivalent of $1.2 billion and won an honorary Oscar. At the time of its release, it was the highest-grossing movie ever. The film took four years to make and cost $1.5 million.
Actors: Billy Gilbert, Pinto Colvig, James MacDonald, Adriana Caselotti, Moroni Olsen, + more
Released: 1937
Directed by: Wilfred Jackson, Larry Morey, Perce Pearce, Ben Sharpsteen, William Cottrell, + more
There was not a Disney movie released in 1938. Animated movies took years to make. Disney was most likely hard at work on their 1940 releases Pinocchio and Fantasia.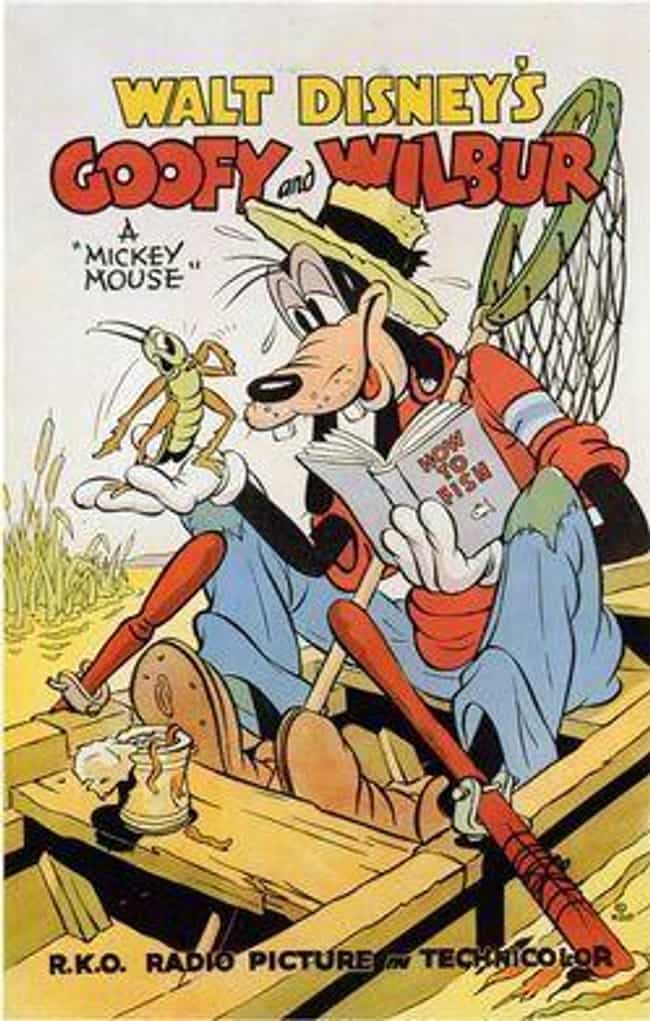 Disney did not release a feature length movie in 1939. However, they did release 15 animated shorts in theaters.
January 13 - Donald's Lucky Day
February 3 - Society Dog Show
February 18 - Mickey's Surprise Party
February 24 - The Practical Pig
March 17 - Goofy and Wilbur
April 7 - The Ugly Duckling
April 28 - The Hockey Champ
May 19 - Donald's Cousin Gus
June 9 - Beach Picnic
June 30 - Sea Scouts
July 21 - The Pointer
August 11 - Donald's Penguin
September 1 - The Autograph Hound
September 30 - The Standard Parade
October 10 - Officer Duck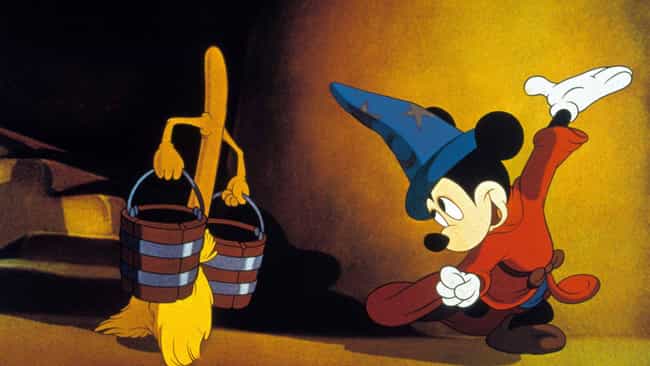 Fantasia is made up of eight separate animated parts that are set to classical music. Upon its release, Fantasia was a box office failure because of the economic and social conditions surrounding WWII. In fact, combined with the box office flop Pinocchio the year before, the poor attendance for Fantasia nearly sunk the entire studio.
The animated classic was reissued several times and eventually worked its way to become profitable. It is still the longest Disney animated film with a running time of 124 minutes.
Actors: Walt Disney, Corey Burton, Leopold Stokowski, James MacDonald, Paul Smith, + more
Released: 1940
Directed by: Wilfred Jackson, James Algar, Samuel Armstrong, T. Hee, Ford Beebe, + more