Anime Underground
13 Anime About Hikikomori Who Never Leave The House

Updated September 25, 2019
33.2k views
13 items
Hikikomori are anime characters who rarely or never leave the house. Their agoraphobic behaviors can occur because of social anxiety, depression, schizophrenia, physical illness, traumatic experiences, or many other serious issues. Sometimes, though, hikikomori don't have any particular reason for avoiding human contact; they just prefer solitude.
Certain anime shows handle the unique characters with sensitivity and compassion, while others mock them. Hikikomori are actually based on real people, though. Some Japanese youths retreat from society instead of working or going to school. The nation's government is addressing the concern while animators spread information to cartoon fans all around the world.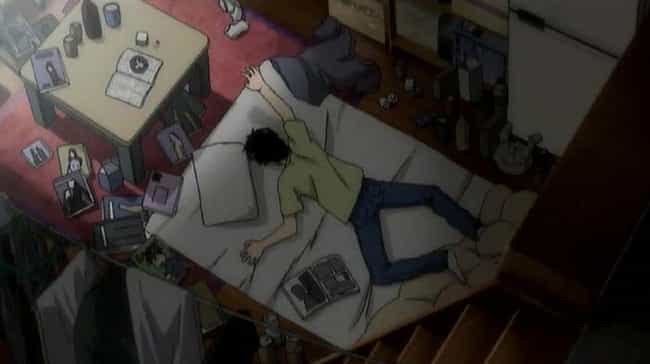 Welcome to the NHK centers around 22-year-old college dropout Satou Tatsuhiro who has been living alone in his filthy apartment for four years. Aside from brief, nighttime forays into the outside world, Satou doesn't leave home. This is a result of severe social anxiety combined with paranoid delusions and auditory hallucinations. Treatment for his obvious mental illness comes in the form of suicidal neighbor Misaki. She claims to want to help him, but really targets him because he makes her feel better about herself. Eventually, the two form a reverse suicide pact; they can't kill themselves without the other present.
The responsibility for Misaki's wellbeing, combined with the real survival needs that crop up when his parents stop sending money, force Satou to finally go out and get a job. He never gets professional treatment for a mental illness that looks a lot like schizophrenia, though.
The Wallflower focuses on four teenage boys who aim to turn hikikomori Sunako Nakahara into a "proper lady." The female character rarely ventures outside, she's obsessed with the occult, and she's resentful of anyone who she considers beautiful.
Problematically, Sunako's journey to regain happiness and self esteem is directly related to her appearance. When the character is alone, she has pimples, dry skin, unkempt hair, and wrinkled clothes. Sunako looks very different during interactions with the outside world, though.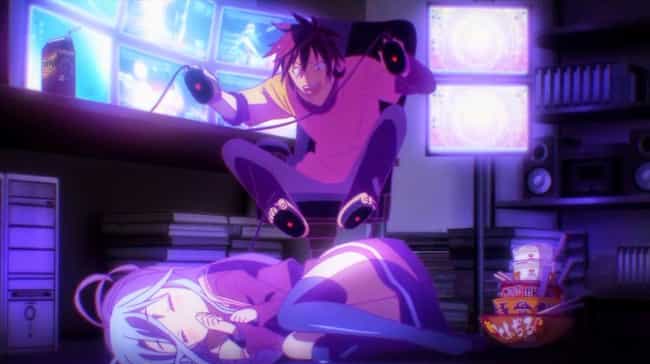 Main characters Sora and Shiro in No Game No Life are siblings who rarely leave the house; they spend most their time gaming. Although Shiro is only 11, no parents seem to check up on her. The children barely eat, and they have panic attacks when forced to go outside or separate. Eventually, Sora and Shiro get to live in another world (Disboard), where their incredible gaming skills are actually useful. On Disboard, the characters have social relationships, accomplish meaningful goals, and genuinely enjoy their lives.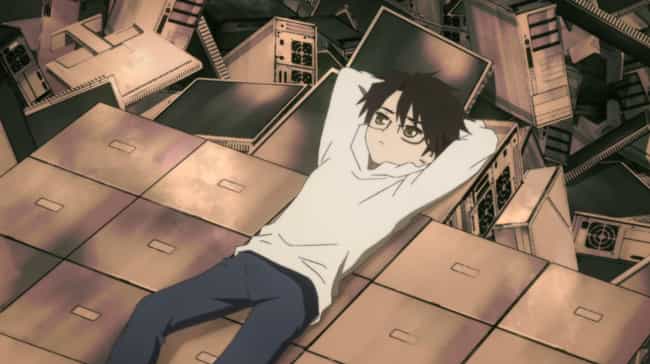 In Rozen Maiden, young protagonist Jun Sakurada refuses to attend school because of severe bullying that began after his "princess outfit" won a design contest. Instead of going to class, Jun spends most of his time shopping online and returning things. This hobby leads the character to accidentally order an anthropomorphic doll who fights other dolls for a chance to become a real person.
Through a series of increasingly bizarre doll-related experiences, Jun finds the courage to start interacting with the real world again.