Total Nerd
These Sketches Brilliantly Transform People Into Anime Characters

4.1k votes
794 voters
21.1k views
12 items
List Rules Vote for the most similar looking 3D to 2D transition
The art of cosplay, dressing up to resemble a fictional character, gave us an idea of how our favorite cartoons might appear in real life. Now, an artistic style from Japan, also the original home of cosplay, explores this concept in reverse.
Called nijigenka, which literally translates to "two-dimensionalization," this style portrays real humans as their anime selves. The 2D trend gained popularity through Japanese online forums and Twitter, where people share their 2D selves with each other. Drawing yourself in "reverse cosplay" is also popular, because who doesn't like the 2D version of themselves in an elaborate outfit?
Below are included some wonderfully imaginative pieces of characters that "draw" inspiration from actual people. These people may lose their depth, but they gain a new allure.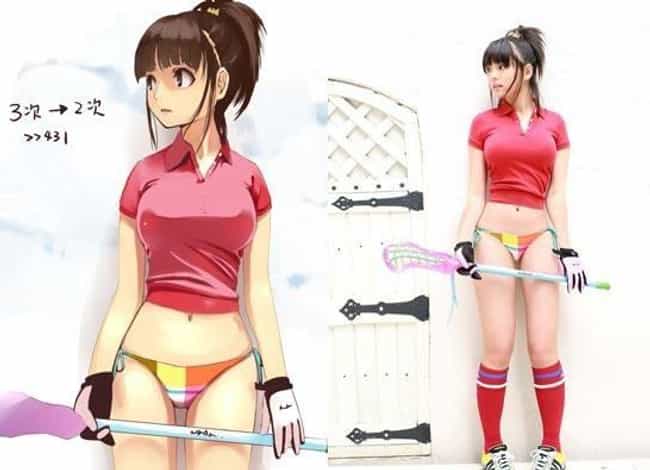 This colorful and sporty real-life girl and her 2D self both look ready to play.

Agree or disagree?
Nine Lives In Two Dimensions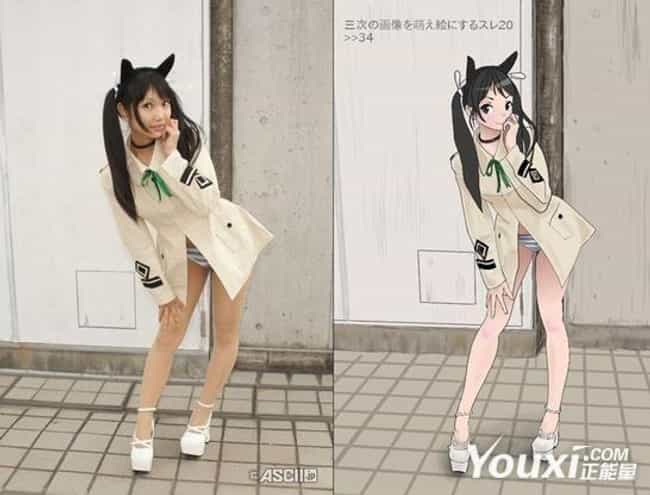 One of her nine lives takes place in a manga.

Agree or disagree?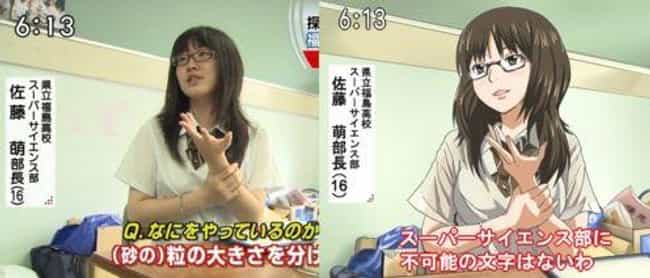 We interrupt this slideshow for an important bulletin: live-action TV girl accurately transforms into her anime self.
Agree or disagree?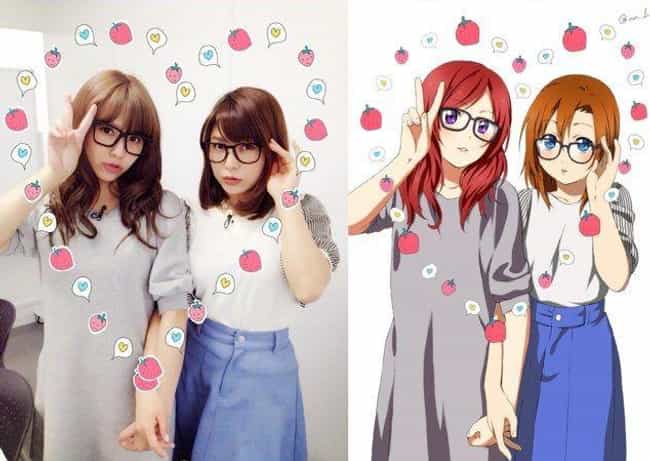 This picture posted by mosug1192 transforms a decorated picture of two girls into what could be an anime opening song freeze-frame.

Agree or disagree?