Anime Underground
15 Anime Drifters Who Wander From Town to Town

597 votes
176 voters
2.9k views
15 items
Whether they're world travelers with adventurous spirits or people with highly specific missions that stop them from ever settling down, anime characters who are drifters are a great addition to any show. They open up the rest of the world to their audience, making sure that the setting never gets stale.
One example of a wandering character is Kino from Kino's Journey, who has resolved to spend her entire life traveling, only staying in a given town for three days at a time. If you prefer a show with less existentialism and more excitement, there's also Ash Ketchum and the other Pokemon trainers from Pokemon, who traverse the world trying to find every Pokemon out there and defeat gym leaders in each new city.
Which characters inspire you to hit the open road?
back to page 1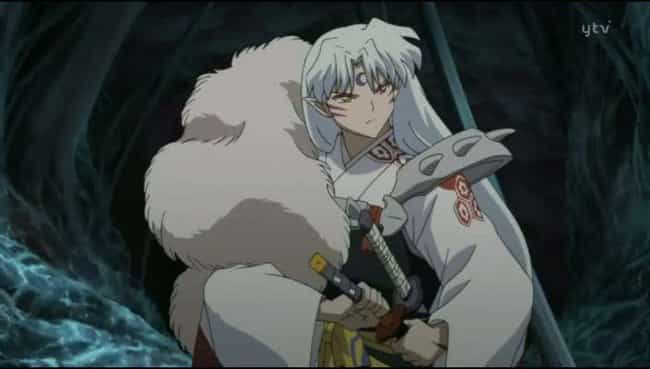 Most of the cast of Inuyasha spends a significant portion of their time traveling in pursuit of their various goals - but unlike most characters, Sesshoumaru keeps doing it after the series is over. Along with his servant Jaken, Sesshoumaru travels the world looking for ways to improve his strength. At some point, he picks up a little girl named Rin, who accompanies him on his journeys, with Sesshoumaru acting as a sort of surrogate parent. At the end of the series, he leaves Rin in a more stable environment but continues his own nomadic lifestyle.

Love this drifter?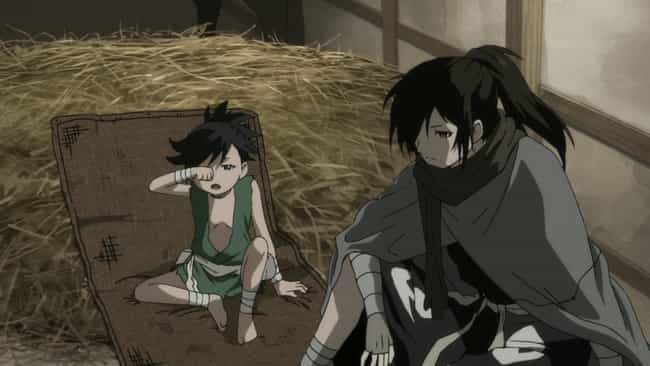 When Hyakkimaru was born, his father offered up his organs to a group of demons in exchange for the peace and prosperity in the land he owned. As a result, he had no arms, legs, skin, eyes, ears, or other parts. One of his father's employees was ordered to end Hyakkimaru's life, but she decided to abandon him instead. He ended up surviving.
After acquiring a variety of prosthetics and learning how to fight, he began wandering the countryside in search of the demons who still had his body parts. Each time he defeats one, a part of him is restored. At his side is Dororo, a young war orphan who survives by pickpocketing. Dororo helps Hyakkimaru interface with society, while Hyakkimaru provides Dororo with protection from enemies.

Love this drifter?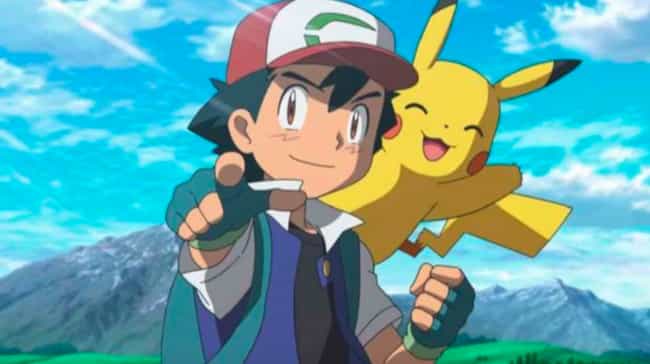 In the world of Pokemon, nomadic lifestyles are just as common as fixed residencies, if not more so. That's because one of the most popular ways to spend ones' time is by going on a Pokemon journey, which requires traveling the countryside in search of different species, and traveling to different towns and cities to defeat the resident gym leaders. While just about every major character is engaged in something like this, the series focuses on Ash Ketchum, who is traveling through all the different regions of his world with his buddy Pikachu at his side.

Love this drifter?
see more on Ash Ketchum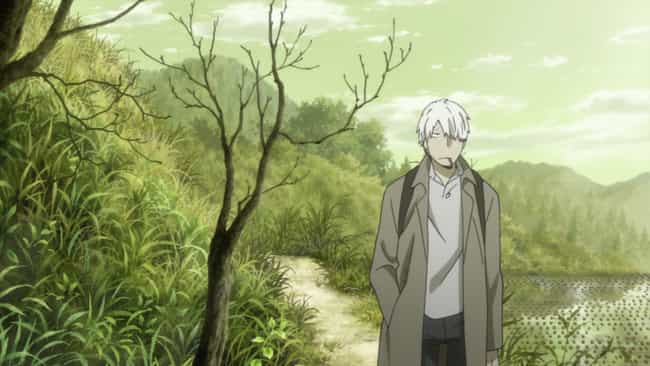 Ginko doesn't have much of a choice about his nomadic lifestyle. That's because he attracts mushi, mysterious lifeforms that can cause damage to humans if left unchecked. If he stays in any one place for too long, that place could become overrun with mushi. But Ginko makes the best of his situation by travelling the world in search of places where mushi are causing problems, and doing whatever he can to help. It's not an easy life, and Ginko does occasionally express a sense of loneliness and dissatisfaction, but he also takes pride in his work.

Love this drifter?
see more on Ginko