Anime Underground
Anime Characters Who Would Hate Each Other

1.6k votes
435 voters
7k views
13 items
List Rules Vote up the pair of characters who are truly a match made in hell.
Not every anime character is a friendly, happy-go-lucky type who gets along with everyone. In fact, there are plenty of anime characters who would hate each other's guts if they happened to meet.
Some of these anime crossovers would make for seriously entertaining conflict. Who doesn't want to see Misaki Ayuzawa from Kaichou wa Maid-sama give School Days's Makoto Itou the beatdown he deserves or watch Yu-Gi-Oh!'s Seto Kaiba and Vegeta from Dragon Ball Z flex their egos?
The sparring might be dramatic, but there's nothing wrong with a good anime fight.
Korosensei From 'Assassination Classroom' And Koichi Shido From 'High School Of The Dead'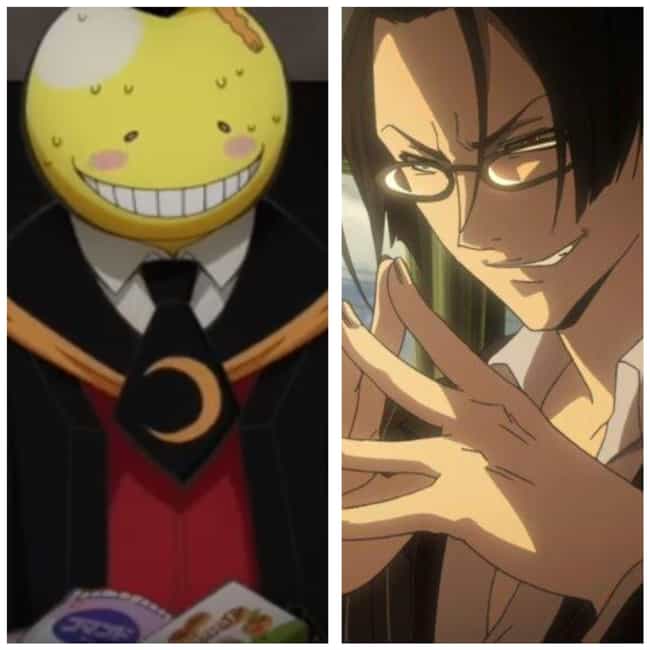 Korosensei adores his students. Though he teaches them unconventional subject matter, like how to assassinate him before he makes good on his threat to destroy the planet, the instructor wants his trainees to grow as people and become more confident.
The Assassination Classroom character has complex goals, but he definitely treasures his students and would be utterly horrified to learn about how Koichi Shido treats his kids.
The Koichi Shido villain tries to coerce children into having babies he can rule over like a post-apocalyptic king; he even uses his students as human shields. Shido would likely soil himself in terror upon seeing Korosensei's immense power.

Would they hate each other?
Shinji Ikari From 'Neon Genesis Evangelion' And Katsuki Bakugo From 'My Hero Academia'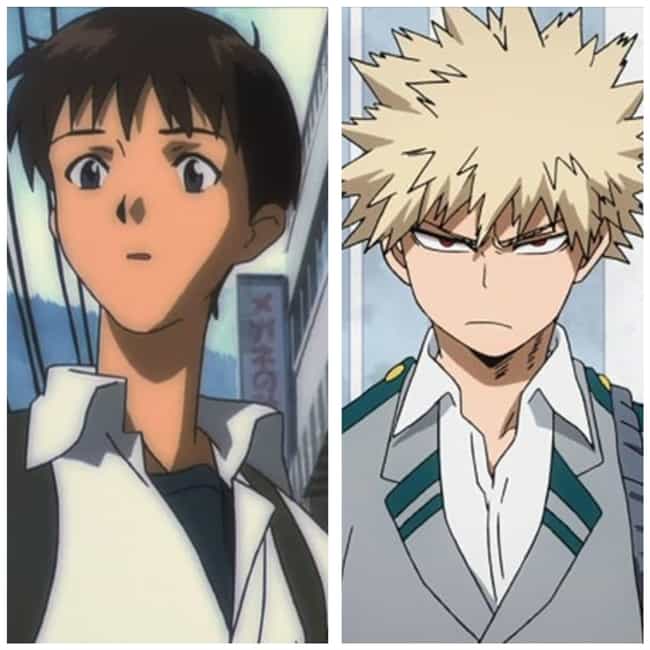 Katsuki Bakugo has a series of complex reasons for hating his childhood friend, Izuku Midoriya; he believes his former pal is whiny, pathetic, and untrustworthy. Bakugo is especially upset when Izuku turns out to be responsible and mature.
Neon Genesis Evangelion's Shinji Ikari is nervous and easily driven to despair, Bakugo would likely interpret the other boy as whiny and pathetic. The My Hero Academia character probably wouldn't appreciate the moments Shinji actually asserts himself. As evidenced by his reactions to Izuku, Bakugo doesn't like to be proven wrong.
Additionally, Shinji would hate Bakugo for yelling at him. Asuka shouts enough.

Would they hate each other?
Edward Elric From 'Fullmetal Alchemist' And Eren Jaeger From 'Attack On Titan'
Just because two characters are shonen protagonists doesn't mean they'll get along. In fact, the same bullheaded, enthusiastic behavior one exhibits can be wildly irritating to others.
Edward Elric would have little time for Eren Jaeger's screaming - he'd be too busy with his own vocal outbursts. Moreover, Edward would be put out by Eren's ability to regenerate his own limbs; he'd be jealous.
Eren's totally unscientific approach to all things Titan would be annoying too. The Attack on Titan character would get aggravated when Edward gets aggravated. The whole thing would just devolve into a screaming match their respective squads would have to deescalate.

Would they hate each other?
Light Yagami From 'Death Note' And Shougo Makishima From 'Psycho-Pass'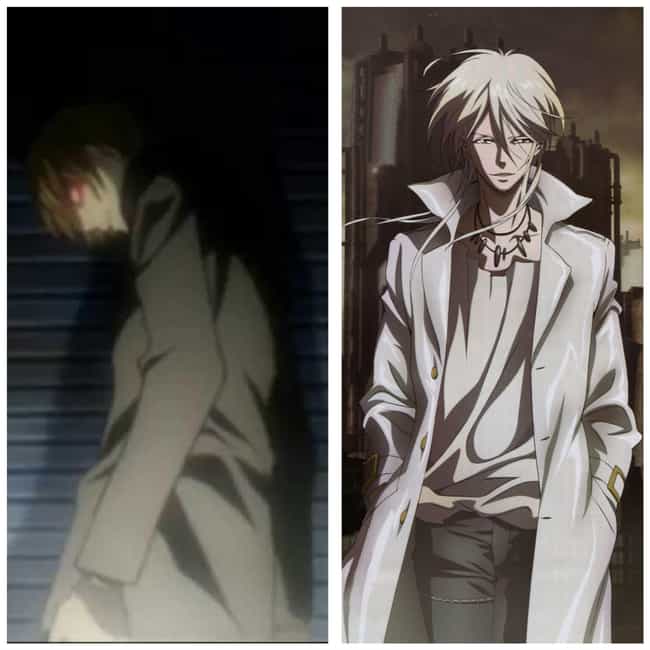 Light Yagami and Shougo Makishima are both willing to kill people for what they perceive to be the betterment of society. However, the characters wouldn't agree on much else.
Light eliminates crime by killing criminals, while Makishima kills to destroy a system that labels people as criminals before they do anything wrong. Light wants to control the population; Makishima wants to liberate it.
The Death Note figure would, in fact, view Makishima as a criminal who needs to be handled. Makishima would likely see his counterpart as another cog in the system.

Would they hate each other?