Anime Underground
50 Random Anime Easter Eggs You Never Noticed Before

2.8k votes
449 voters
11.7k views
50 items
The more you watch anime, the more anime easter eggs you'll start to notice. Some are obvious, and some are subtle enough to escape even the most eagle-eyed anime fan.
The most common type of easter egg is a reference to another series. In many cases, a studio like Kyoto Animation, Madhouse, Shaft or Trigger will include references to their other works - like when Kyuubey of Puella Magi Madoka Magica appears on a sign in Nisemonogatari. Sometimes, the connection isn't the studio, it's the original creator - the manga artists behind Hunter X Hunter and Sailor Moon are an IRL married couple, so it's not surprising to find crossovers. Some references don't have a seemingly obvious connection - in fact, some anime even reference Western media, like when JJ Leroy from Yuri!!! on ICE appears dressed like Eric Cartman. Not everything is a crossover, though - one particularly fun One Piece easter egg involves a character named Pandaman who appears in every episode of the lengthy series.
Which of these easter eggs do you find delightful? Be sure to vote up your favorites.
Reigen Arataka Of 'Mob Psycho 100' Has Saitama Of 'One Punch Man' On Speed Dial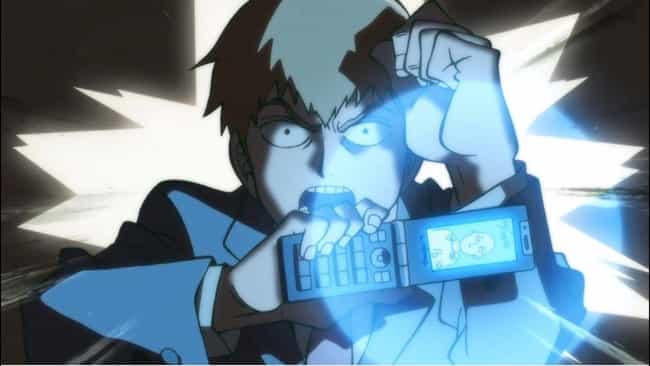 Mob Psycho 100 and One Punch Man were both created by manga writer ONE, so it stands to reason that there would be some crossover between the two.

Love this easter egg?
Peep This 'Hunter X Hunter' Reference In A 'Sailor Moon' Arcade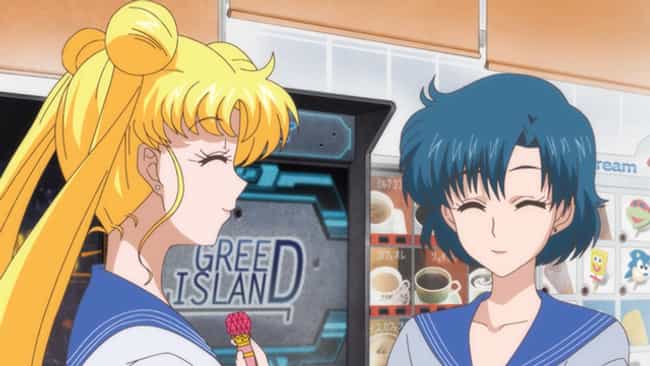 In Hunter x Hunter, Greed Island is a video game that transports its players to a dangerous world, where they can only be released by using a special card or by losing their life. Here, it's depicted as a harmless arcade game, but it could imply something more sinister on the horizon.

Love this easter egg?
Alluka Zoldyck of 'Hunter X Hunter' Plays With 'Sailor Moon' Toys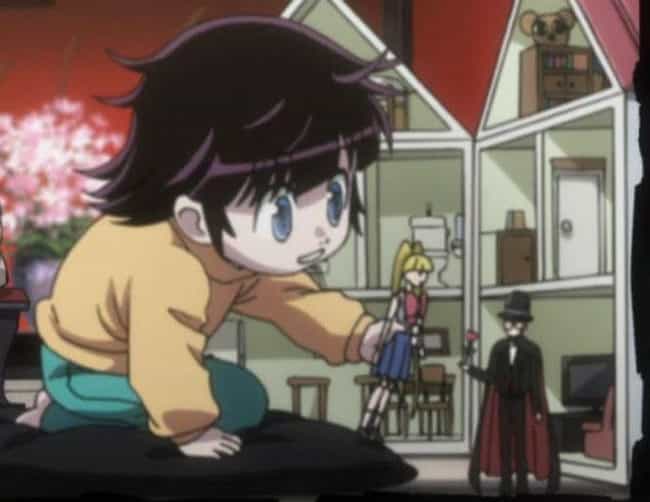 Naoko Takeuchi and Yoshihiro Togashi, the respective artists behind Sailor Moon and Hunter X Hunter, are actually a married couple in real life, making this crossover particularly adorable.

Love this easter egg?
Koro-sensei Wears A Naruto Headband In 'Assassination Classroom'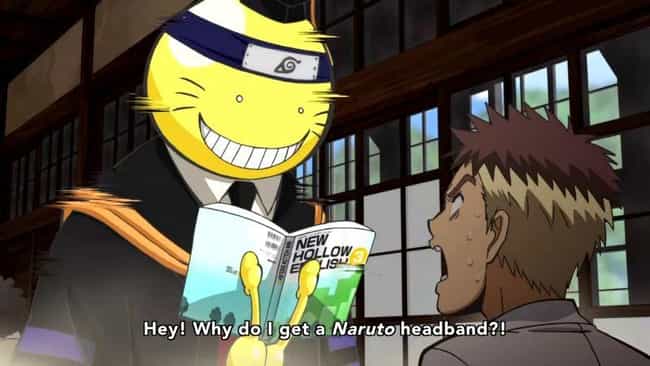 Love this easter egg?