Anime Underground
The Best Anime Like 5 Centimeters Per Second

89 votes
29 voters
13 items
In 2015, Makoto Shinkai exploded into fame with his smash hit anime film, Your Name. But Shinkai has actually been creating anime movies since long before that. One of his most noteworthy films, 5 Centimeters per Second, encapsulates many of the themes that appear repeatedly throughout his body of work. The anime tells the story of Takaki and Akari, two middle school students who fall in love but are separated when Akari's family has to move. It's a tragic story about the inevitability of change and a love that can't find a way through reality, no matter how powerfully felt.
With such a touching premise, you may be wondering: are there other anime like 5 Centimeters per Second? Of course, there are. Many of these are movies like 5 Centimeters per Second, which are also directed by Makoto Shinkai. These include Voices from a Distant Star, a film about two students separated by space travel, The Garden of Words, which is about a forbidden relationship between a teacher and a student - and, of course, Your Name. But there are also full-length anime similar to 5 Centimeters per Second. One great example is Tsuki ga Kirei, which offers the same introspective mood and basic conflict, but which explores what would happen if they were able to overcome the challenges of a long distance relationship.
Which of these anime do you think is the best choice for a fan of 5 Centimeters per Second? Vote up your favorites to help guide your fellow fans!
Ranker may collect a commission from links on this page.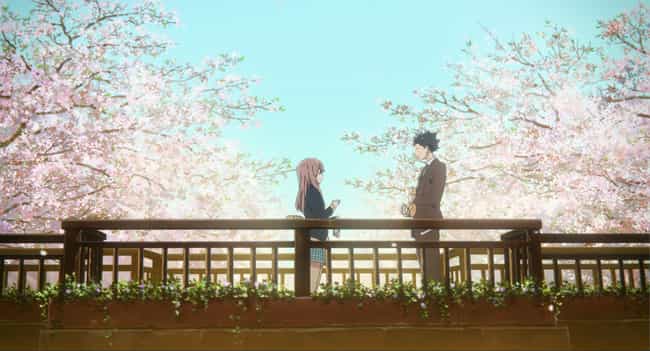 Sometimes, what is written off as an impossible relationship can be given a second chance. While this doesn't happen in 5 Centimeters per Second, viewers of this movie may want to see a more hopeful second act. Shouya Ishida and Shouko Nishimiya start off their elementary school relationship on a bad foot. That's because Shouya incessantly bullies Shouko for being deaf. Eventually Shouko transfers to a different school, while Shouya becomes wracked with guilt as he begins to understand the severity of his actions. Over the course of A Silent Voice, the two meet again, and rebuild their relationship from the ground up.

Is this a good next watch?
see more on A Silent Voice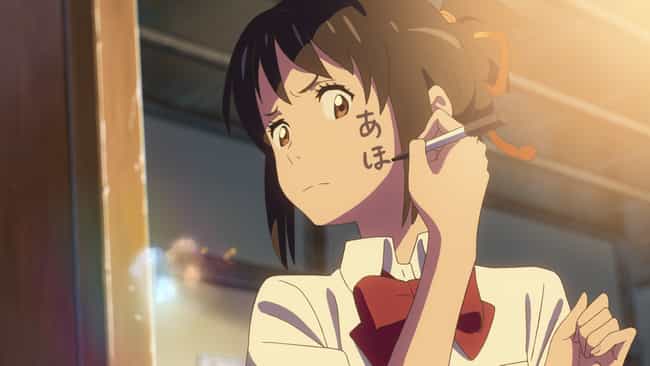 Unless you've been ignoring anime for the past five years, you've probably seen Makoto Shinkai's most famous work, Your Name. If you haven't gotten around to it yet, you should bump it to the top of your list, especially if you're a fan of 5 Centimeters per Second. That's because it echoes the same themes that often appear in Shinkai's work - two lovers being separated by circumstances beyond their control.
Your Name takes the concept in a more supernatural direction by having the protagonists, Taki and Mitsuha, switch bodies until they've fallen in love with one another. They are separated not just by distance but by time - the two exist on different timelines, and in Taki's timeline, Mitsuha's entire town has been wiped out by a meteor. If he ever wants to see the girl he loves again, he'll have to find a way to save her - but how?

Is this a good next watch?
see more on Your Name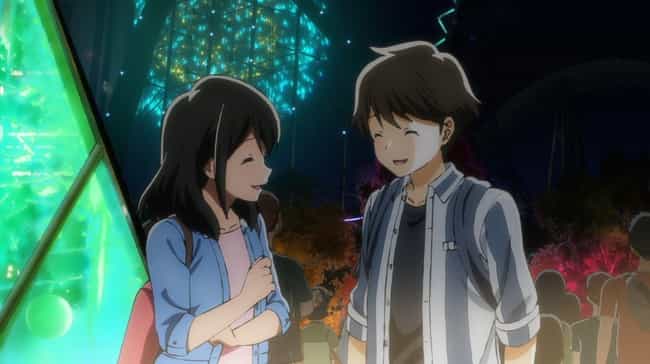 Tsuki ga Kirei is essentially what could happen if Takaki and Akari had ended up being able to sort out the issues with a long distance relationship and be together anyway. Although Akane's family does move just like Akari's does, the two of them stay in contact and develop a lasting romance that eventually develops into marriage. Both anime depict an emotionally complex relationship between two middle school students, but 5 Centimeters Per Second is more about the inevitability of loss, while Tsuki ga Kirei has the opposite message.

Is this a good next watch?
see more on Tsuki ga Kirei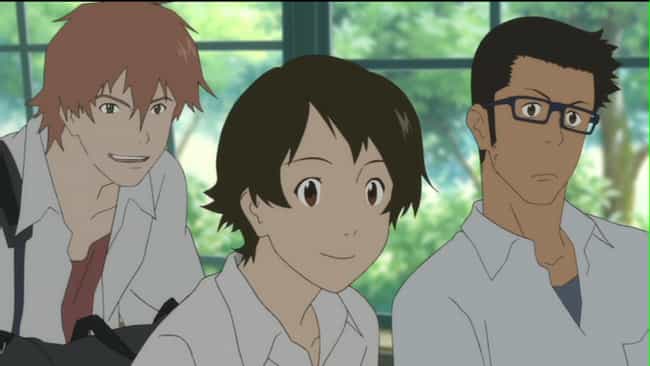 If you're looking for another emotionally intelligent, artistically stunning anime movie, you should probably watch The Girl Who Leapt Through Time. Makoto Konno is about to graduate high school, but she isn't prepared for the changes that are coming her way. Rather than decide what she wants to do when school ends, Makoto just wants to continue living a carefree life with her friends. When she discovers that she can literally leap through time, she thinks that she may have found a way to do just that - but attempting to outsmart time has its consequences.
Both movies highlight the power of love, but also the impossibility of preserving it.

Is this a good next watch?
see more on The Girl Who Leapt Through Time