Anime Underground The 13 Best Anime Like After the Rain

153 votes
48 voters
1.4k views
13 items
After the Rain is a Winter 2018 anime about a 17-year-old girl named Akira Tachibana who has a massive crush on her 45-year-old manager, Masami Kondo. The premise may sound sketchy to some, but it's not a story about an older man taking advantage of a young girl. Rather, it's a story about how Akira's love for her manager helps her regain her love for track, something she put aside after sustaining an injury - and how her attention reminds Kondo that before he got married, had a child, and got an uninspiring job, he wanted to be a writer. After the Rain takes a difficult subject and turns it into something beautiful - but are there other anime like After the Rain? There are plenty!
Which one you should watch depends on what it is that attracted you to After the Rain in the first place. If you're looking for another story about age gaps, you may want to check out The Garden of Words or Ristorante Paradiso. If you want something that focuses on the funny parts of working in customer service, Blend S and Working!! might be up your alley. Want to see a story about regaining your passion for a lost art - specifically running? Try Run with the Wind.
No matter what you're looking for, there's an anime similar to After the Rain that's perfect for you.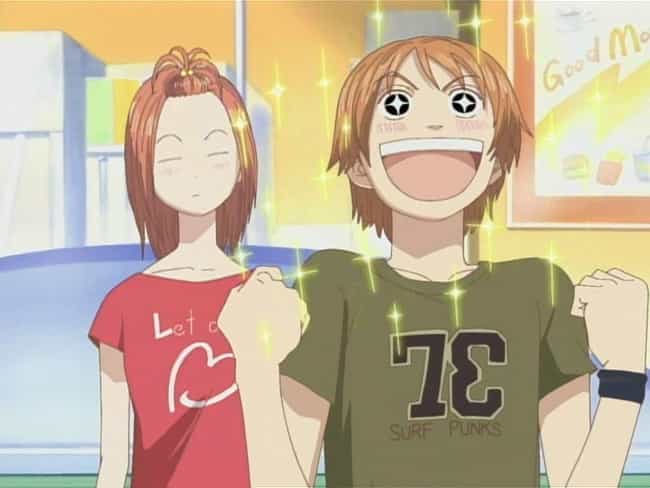 Like After The Rain, Lovely Complex is a romance about two people who think they have nothing in common, but who are more alike than they think. Risa Koizumi is a stubborn, strong-willed girl who is taller than average, while Atsushi Ootani is short for his age, and can be rude and stand-offish. Both are actually nice, silly, fun people - it just takes a while to reveal those more vulnerable traits. Over the course of the series, they develop a tenuous bond that develops into a more serious one - and in the mean time, they bring out each other's multi-faceted personalities. Though they don't approach their themes in exactly the same way, both series are unconventional love stories that send the same message - love can help you become the best version of yourself.

Is this a good next watch?
see more on Lovely Complex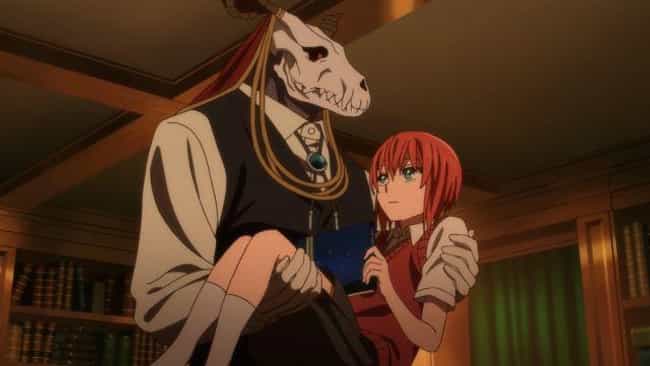 Chise Hatori is an immensely powerful being called a "sleigh beggy," but she's also a teenage orphan with no idea how to control her own powers. When she meets a mage named Elias, who is an inhuman being with a cow skull for a head, he begins teaching her how to use magic. In turn, she teaches him about emotions, something that he's always struggled to understand, despite feeling them himself. While the story is about their relationship - a quasi-romantic one with a significant age gap - it's less about that than it is about both Chise and Elias becoming the best possible versions of themselves, with the relationship as a catalyst.
Minus all the magic, this is almost exactly what happens in After The Rain. Both series are thoughtful, smart works of art that will leave you contemplating the true nature of love.

Is this a good next watch?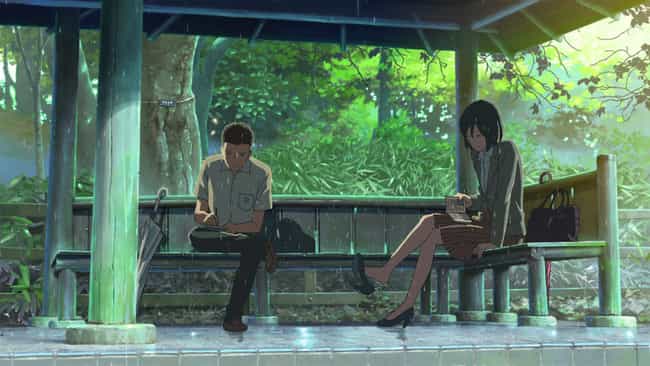 The Garden of Words is a Makoto Shinkai film that's just as emotionally complex as his other works, if not moreso. It follows the relationship between a 15-year-old boy and his 27-year-old teacher. Just like in After the Rain, the two do have a romantic spark, but it's more about how they help each other move forward emotionally. Takao has a troubled family life, but his desire to be a shoemaker keeps him motivated. Meanwhile, Yukino is being bullied by her students, and is on the verge of giving up on not just her job, but life itself. Through their connection with one another, the two find solace and a reason to keep going - though the relationship itself is not without problems.

Is this a good next watch?
see more on The Garden of Words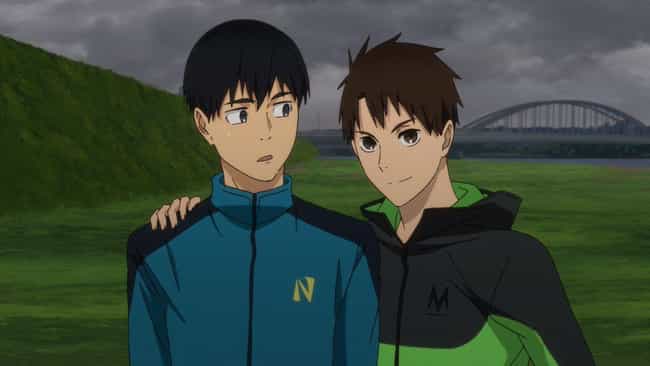 Run With The Wind is a sports anime with few romantic elements, so on the surface it may not seem like it has anything in common with After The Rain. But the two shows have at least one surface similarity, and one that goes a little deeper.
On the surface, both have characters who are into competitive running, but were injured while participating in their sport. On a deeper level, both shows feature characters whose emotions keep them from fully engaging in their passions before ultimately reconnecting to them. Kakeru refuses to keep running due to a traumatic experience with his high school track team, but through building relationships with the rest of the his college team, he discovers that actually, running is what he was meant to do. In After The Rain, both Akira and Kondo give up on the activities they love when the real world interferes, but by the end of the series Akira is running again, and Kondo is working on a novel. Their relationship leads them not toward romance, but toward personal self-fulfillment.

Is this a good next watch?
see more on Run with the wind