Anime Underground The Best Anime Like AMAZING STRANGER

29 votes
11 voters
13 items
AMAZING STRANGER is a short anime that began airing in the Spring 2019 anime season. Nona is basically anime Buzz Lightyear - she's an action figure who thinks that she's truly the character she represents. But unlike Buzz Lightyear, she actually talks to the person who bought her - an adult otaku who prefers fictional women to real ones. This is one of those anime that you'll find it hard to explain to non-fans, but it's a lot of fun if you're in the mood for it.
Are there other anime like AMAZING STRANGER that are worth watching? Heck yeah, there are! If you were intrigued by Haruto Bouida's approach toward three-dimensional women, you'll find much of the same in The World Only God Knows and 3D Kanojo: Real Girl. Want to see miniature dolls living in the world of humans? Watch Busou Shinki: Armored War Goddess or Rozen Maiden. Love the idea of fictional worlds colliding with real ones? You need to be watching Re:Creators. No matter what drew you to AMAZING STRANGER, there's a great next watch for you on this list.
Vote up the anime similar to AMAZING STRANGER that most appeals to you - your votes will help fellow fans of the show find new favorites.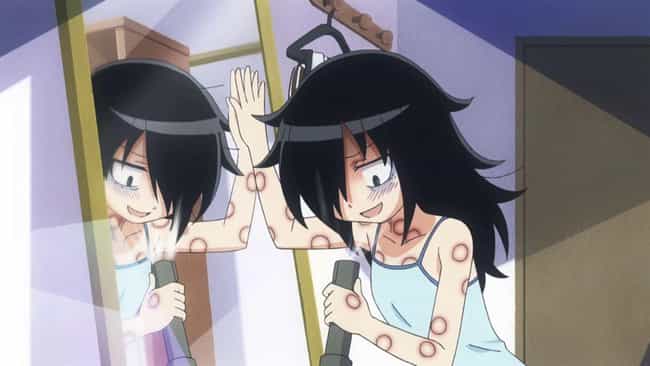 Just like Haruto Bouida, Tomoko Kuroki has a much easier time dealing with fictional characters in anime, manga, and dating sims than dealing with real people. Unlike Haruto, she's still desperately trying to be popular - but most of her attempts are based on what she learned from games and anime, and they typically end in dismal failure. One can easily imagine that Haruto's teen years bore some resemblance to Tomoko's.

Is this a good next watch?
see more on WataMote: No Matter How I Look at It, It's You Guys Fault I'm Not Popular!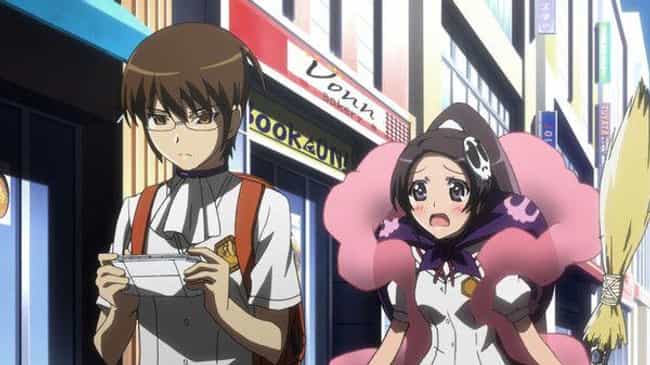 One of Haruto Bouida's primary traits is that he prefers fictional (2D) girls to real (3D) ones - mainly because he isn't ready to deal with the complexities of a relationship with an actual person, and wants a perfect object that he can project his fantasies onto. If this type of character intrigues you, you might also enjoy The World God Only Knows. Keima Katsuragi is a dating game expert who has conquered the hearts of thousands of fictional women. But what was once a game turns out to be alarmingly serious when a demon named Elucia "Elsie" de Lute Ima recruits him into retrieving lost souls - a process that involves interacting with and real life girls. Keima can't imagine anything more terrifying, but he has no choice but to make it work.

Is this a good next watch?
see more on The World God Only Knows
And You Thought There Is Never a Girl Online?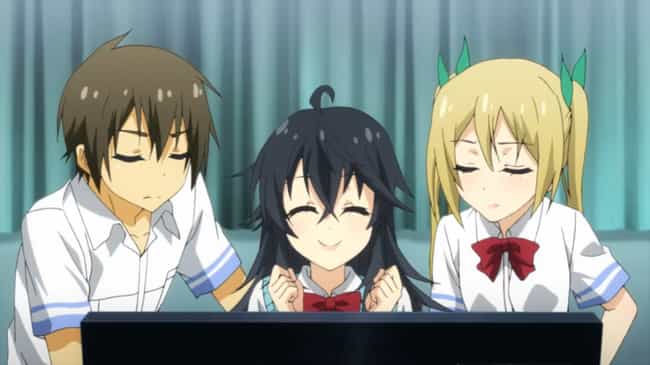 Just like AMAZING STRANGER, And You Thought There Is Never a Girl Online? is a fun, fanservice-y take on the clash between fantasy and reality. Hideki Nishimura, known for his gaming handle "Rusian", wants to keep his MMORPG life and his real life separate. That's because he made the mistake of asking out an in-game friend who he thought was a girl his age, but who turned out to be a grown man. All his carefulness falls apart when Ako, his in-game wife, crashes into his real life under the assumption that she's his real-world wife too. It's a funny slice of life show that has its fair share of touching moments, so check it out.

Is this a good next watch?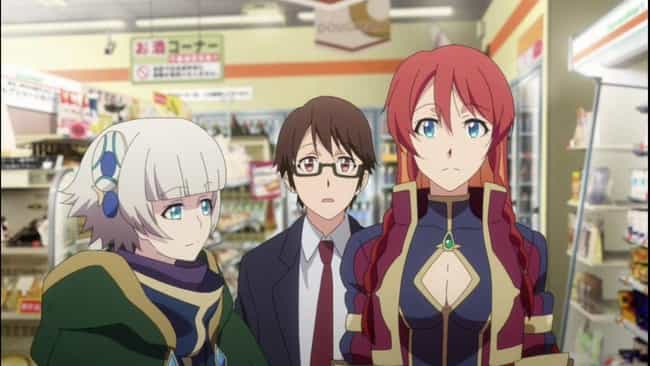 In the world of AMAZING STRANGER, the fictional intersects with the real. Nona might technically be a plastic figurine, but she has memories of actually living in an anime world. Does this mean that parallel worlds actually exist in this anime? So far, that's not clear, but if they do, then the show has a lot in common with Re:Creators. Re:Creators is an anime that deals with characters from worlds that everyone thought were fictional appearing in the "real world" - essentially, it's a reverse isekai. ReCreators offers a more serious take on the concept than AMAZING STRANGER does, so check it out if you want to see it explored in more detail.

Is this a good next watch?