Anime Underground
The 13 Best Anime Like Angel Beats!

492 votes
125 voters
3.5k views
13 items
List Rules Vote up the best anime recommendations for fans of Angel Beats!
If you enjoy crying your eyes out over plot twists and mysteries, you probably like Angel Beats! a lot. After all, what other anime series could successfully give you feelings you didn't even know you had? When Otonashi wakes up, he realizes that he's dead and now resides in the afterlife where a strange battle between two girls is well underway. Yuri, the leader against a girl named Tenshi, warns Otonashi the kind of problems their opponent will bring, and yet he feels oddly drawn to her. Unsurprisingly, there's plenty of emotionally driven anime series out there, despite Angel Beats! being one of a kind. But if Otonashi's tale of life after passing on has left too big of a hole to fill, we've got you covered. We've found plenty of anime like Angel Beats! that are sure to take you on a feels trip.
From classical tales like Clannad where one girl can change everything for the main character to Death Parade where the afterlife is full of mysteries, and sometimes horrors, there are plenty of series worthy of being in your watch list. Let us know which recommendations you personally loved for Angel Beats! by voting for your favorites!
back to page 1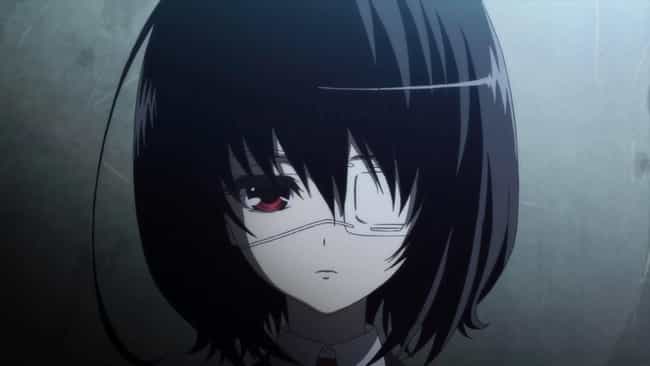 Kouichi Sakakibara transfers into class 3-3 of Yomiyama North, noticing that the entire school seems oddly gloomy for a bunch of teenagers. When he runs in with a strange student named Mei Misaki, he realizes that no one really interacts with her. In fact, it seems as though she doesn't even exist to the students or staff. When everyone, including Mei, warns him to stay away from her, he feels even more compelled to figure out the truth behind her past and the mystery of the school. If you haven't caught on by now, Another parallels perfectly with Angel Beats! when it comes to the similarities between Mei and Tenshi. With another dark mystery to solve, it's definitely your next show to watch!

Is this a great next watch?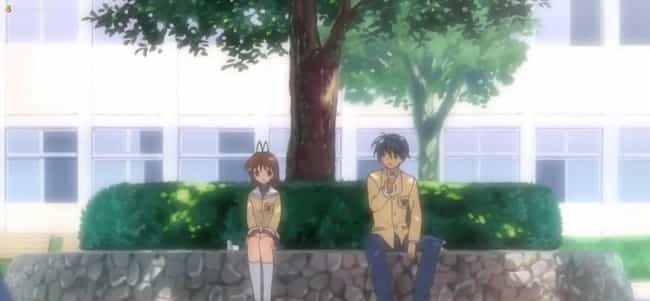 A classic anime series that's equally as heart-wrenching, Clannad is a perfect follow up to Angel Beats! with its emotional plot and strange female characters. Tomoya Okazaki has given up on himself, feeling as though he'll never be anything more than a delinquent. It seems as though nothing will help, even if he tries. Nagisa Furukawa is a strange girl and the meeting between the two seems to be totally by chance. Nagisa explains her desire to revive the school's drama club. After missing a year due to illness, she wants nothing more than to make her dream come true and make the most out of school. Tomoya decides he'll help her fulfill her dreams, helping to grow the drama club and learn about each of its interesting members.

Is this a great next watch?
see more on Clannad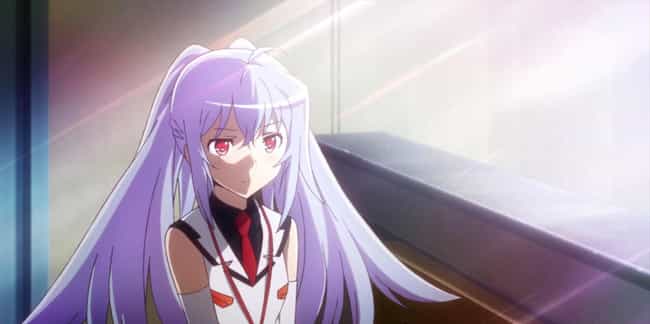 If you're looking for a desperate love story that involves death, Plastic Memories is a great series to follow up Angel Beats! with. Since he couldn't pass the exams to get into college, Tsukasa Mizugaki has taken up a job working for the Sion Artificial Intelligence Corporation. It's here that incredibly life-like humans, known as "Giftias," are created. While they may look incredibly human, the truth is that they only live for nine years and four months; a lifetime that passes in the blink of an eye. Once they reach their malfunctioning point, they grow hostile and are no longer fit to continue on. Tsukasa works in Terminal Service One, where he's expected to collect the memories of those Giftias who are about to expire. Partnered with the beautiful Isla, he'll have to come to terms with his feelings before she's lost to him forever.

Is this a great next watch?
see more on Plastic Memories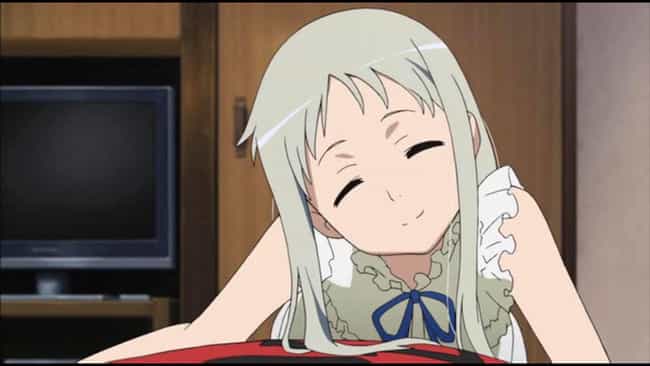 Jinta Yadomi desperately wants to believe he's only seeing things from pent up stress when the vision of a long lost friend appears to him. Meiko "Menma" Honma passed on when they were children, yet he continues to see her and she appears to be closer to his age. Menma continues to pester him that she cannot fully be laid to rest until her final wish is granted; one that was promised between all of their childhood friends long ago. Despite Jinta thinking it's impossible since all of the friends have drifted apart in their older years, he feels compelled to help the lost spirit. A devastating tale about love and the afterlife, much like Angel Beats!, Anohana: The Flower We Saw That Day is a great series to watch!

Is this a great next watch?
see more on Anohana: The Flower We Saw That Day