Anime Underground The 13 Best Anime Like Angel Beats!

204 votes
51 voters
1.2k views
13 items
List Rules Vote up the best anime recommendations for fans of Angel Beats!
If you enjoy crying your eyes out over plot twists and mysteries, you probably like Angel Beats! a lot. After all, what other anime series could successfully give you feelings you didn't even know you had? When Otonashi wakes up, he realizes that he's dead and now resides in the afterlife where a strange battle between two girls is well underway. Yuri, the leader against a girl named Tenshi, warns Otonashi the kind of problems their opponent will bring, and yet he feels oddly drawn to her. Unsurprisingly, there's plenty of emotionally driven anime series out there, despite Angel Beats! being one of a kind. But if Otonashi's tale of life after passing on has left too big of a hole to fill, we've got you covered. We've found plenty of anime like Angel Beats! that are sure to take you on a feels trip.
From classical tales like Clannad where one girl can change everything for the main character to Death Parade where the afterlife is full of mysteries, and sometimes horrors, there are plenty of series worthy of being in your watch list. Let us know which recommendations you personally loved for Angel Beats! by voting for your favorites!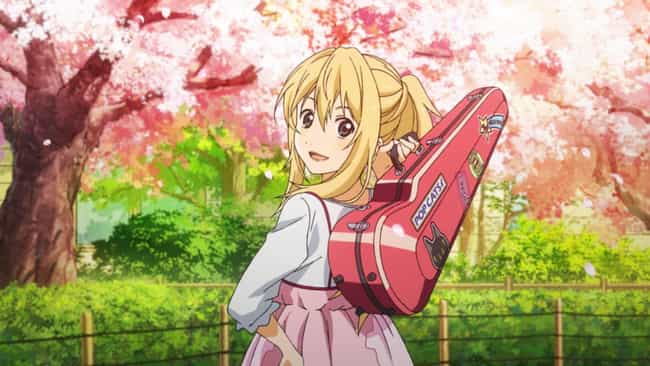 Angel Beats! did a beautiful job of showing how one person can drastically change your life; or at least, while you were alive. Your Lie in April does much of the same thing with its plot. Kousei Arima has long since given up music after the death of his mother. Unable to even listen to the piano he used to play so often, he now tries to live as normal of a life as possible. When he meets an incredibly talented violinist named Kaori Miyazono, things suddenly change. In desperate need of a partner, she pushes Kousei to accept her offer, driving him back into the world he so desperately wanted to disappear from. A story about confronting your past and learning to fall in love with your passions again, this series is truly beautiful.

Is this a great next watch?
see more on Your Lie in April
Yuu Otosaka seems to be an incredibly talented student; with his grades at the top of his class, it's hard not to notice how easily things seem to come for him. However, there's actually a secret to Yuu's success. With an ability that allows him to control the mind and body of a person for five seconds, he's able to cheat his way through school with very little effort. Of course, no one would ever look for this kind of rule-breaking, so Yuu naturally feels safe. That is until Nao Tomori confronts him and blackmails him and his younger sister into going to her school where gifted students go to learn more about their abilities. If you enjoyed the supernatural aspect that came along with Angel Beats!, you'll find this series equally as entertaining.

Is this a great next watch?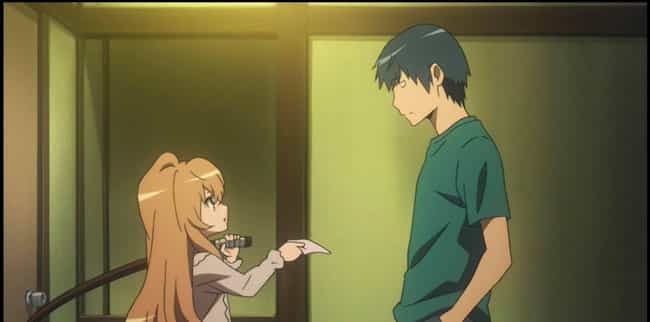 A classic romantic anime series that involves a ton of love drama, Toradora! is certainly more light-hearted than Angel Beats!, but will still provide you with an element of surprise. Ryuuji Takasu is often mistaken to be a tough guy due to his looks; in reality, he's actually quite gentle and sweet. The complete opposite of him is Taiga Aisaka, a small doll-like girl who may seem sweet and innocent but is actually incredibly tough to get along with. After a mistake causes the two to interact with one another, they both learn their respective crushes, who just so happens to be the other's best friend! Deciding to work together, can Ryuuji and Taiga help each other be with the one they love?

Is this a great next watch?
see more on Toradora!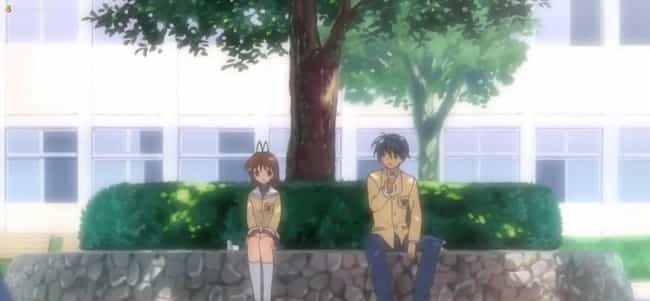 A classic anime series that's equally as heart-wrenching, Clannad is a perfect follow up to Angel Beats! with its emotional plot and strange female characters. Tomoya Okazaki has given up on himself, feeling as though he'll never be anything more than a delinquent. It seems as though nothing will help, even if he tries. Nagisa Furukawa is a strange girl and the meeting between the two seems to be totally by chance. Nagisa explains her desire to revive the school's drama club. After missing a year due to illness, she wants nothing more than to make her dream come true and make the most out of school. Tomoya decides he'll help her fulfill her dreams, helping to grow the drama club and learn about each of its interesting members.

Is this a great next watch?
see more on Clannad