Anime Underground
The 13 Best Anime Like Anohana: The Flower We Saw That Day

Updated November 5, 2019
572 votes
201 voters
5.1k views
13 items
List Rules Vote up the best anime recommendations for fans of Anohana: The Flower We Saw That Day.
No one is really over the crying fest that is Anohana: The Flower We Saw That Day. Unbelievably sad, but also very hopeful, this series left viewers with the sense of a need to make the most out of their life, before it's too late. This wonderful series is a beautiful tale filled with friendship and a love that could never die.
We've found 13 series that also seem to be bent on bringing you the same kind of feels trip. If you still have some tears to shed, these series are certainly the ones to spend them on. Tell us which ones made you feel the most by voting them up!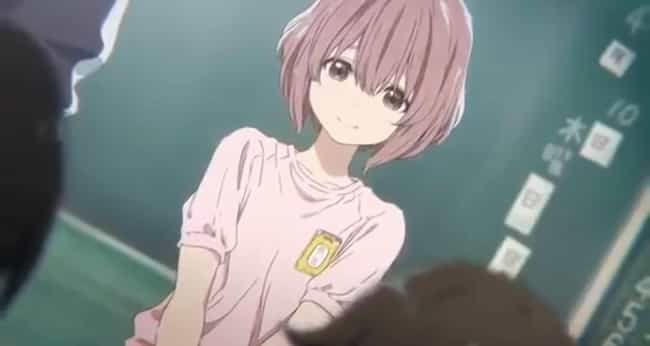 Sometimes the best romances spring from the most unlikely places. A story about childhood relationships and potential love interests isn't unusual for anime series to hit, but it's certainly one that Anohana and A Silent Voice take to the next level! While Shouya Ishida was not the only one to bully the deaf student, Shouko Nishimiya, he was the one to get singled out by his classmates and teachers for his behavior. Of course, looking back as a young adult, he realizes that he wasn't completely in the right either. Now in high school, he hopes to make amends with Shouko and apologize for the kind of child he was and terrorizing her. An unlikely friendship occurs between the two and a beautiful story unfolds.
Is this a great next watch?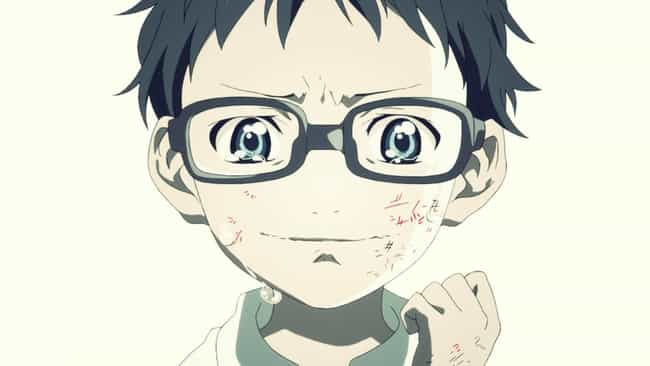 Kousei Arima was once an amazing piano player, and perhaps he still would be if it were not for the death of his mother. After her passing, he couldn't stand the sound of his instrument and decided to forget about the beauty of music. Two years later, he's still living his life without music, trying to continue the day to day regardless of how bland it is. When he meets the amazing violinist, Kaori Miyazono, he's suddenly forced to confront the past he thought he'd locked away long ago. With her help, can he fall in love with music once again? Much like with Anohana, be prepared for a lot of emotional scenes and plenty of crying!
Is this a great next watch?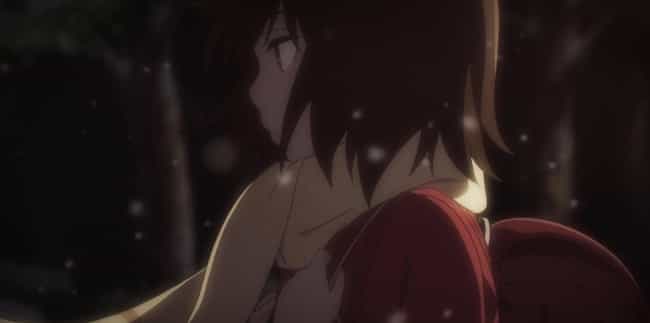 Satoru Fujinuma has gained the incredible ability to go back in time by seven minutes before a tragedy happens; this small window of time allows him to potentially change the outcome of a horrific event. However, when he's accused of killing someone close to him, he's sent back farther than ever before. In 1988, 18 years prior to the series, a fellow classmate of Satoru's was attacked. Kayo Hinazuki was just a child at the time, but now that Satoru is back from the future, he may have a chance at changing her fate. Is it possible that this incident of the past is connected to the passing of his loved one in the future? Can he save those he cares about and make things right? The need to fulfill something for the dead is not only a theme you would find in Anohana, but also in ERASED.
Is this a great next watch?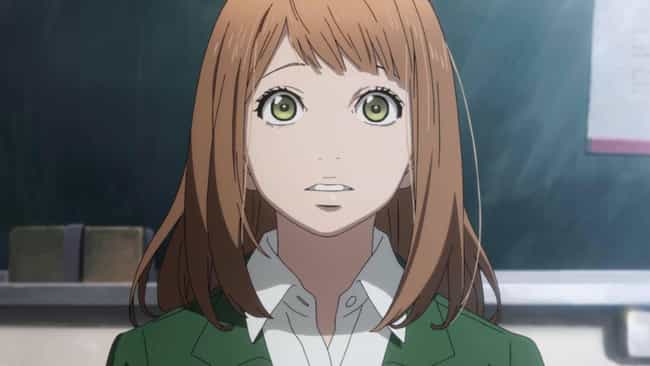 Naho Takamiya's first day of her sophomore year is off to a strange start when she receives a letter claiming to be from her future self. While she doesn't entirely believe it at first, when the events of the letter come true she has no other choice but to take it as fact. Naho of the future has many regrets from her youth that she wishes to change, but there's one that seems to outweigh the others and it seems to have something to do with the new transfer student, Kakeru Naruse. With the help of her friends, and finding faith in herself, Naho must try to change the outcomes of her potential future.
Is this a great next watch?