Anime Underground
The 13 Best Anime Like Baka and Test

416 votes
136 voters
5.7k views
13 items
List Rules Vote up the best anime recommendations for fans of Baka and Test.
Comedy anime series will always have a special place in the hearts of otaku's everywhere; they always have a way of getting way too realistic while still being incredibly funny. Baka and Test is certainly one of those shows that, while being completely fictional in the school's grading system, tends to have very real moments we can all relate to. Even if you've been out of high school for a while, you probably remember the horrors of test taking and having a crush on the cutest person in the class. Akihisa Yoshii, the "baka" of the title, has never been good at school which has left him in the F class, the lowest ranking one in the entire school. Unlike a normal academy, the lower classes receive fewer resources and creature comforts whereas the higher end classes are given luxuries and anything their heart desires. In order to change things, Akihisa and his friends will have to battle with their knowledge in hopes of gaining more respect from the school.
There are plenty of series about high school students that hold the same amount of humor. Classics like Ouran Host Club where the impossible happens to unsuspecting students or School Rumble where unlikely students will have to work together in order to achieve their goal are all fantastic recommendations to follow Baka and Test. If you're looking for anime similar to Baka and Test, we've got you covered. Vote to let us know which of these selections are your favorites!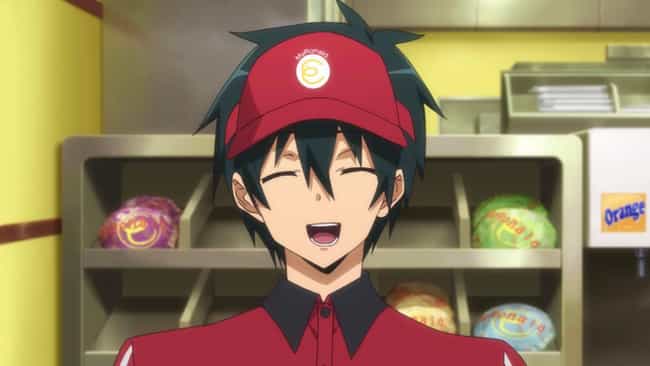 If you love the absurdity in Baka and Test, you'll love The Devil is a Part-Timer! for the very same reason. Demon Lord Satan was just about to conquer the land of Ente Isla when the hero Emilia arrived. Her presence changed the tide of the battle, leaving Satan and his loyal general Alsiel to flee. Entering a portal to another world, what the two didn't count on was ending up in the mortal realm where no magic exists! Now they're stuck with no way home, leaving Satan to work at a part-time fast food restaurant called MgRonald's.

Is this a great next watch?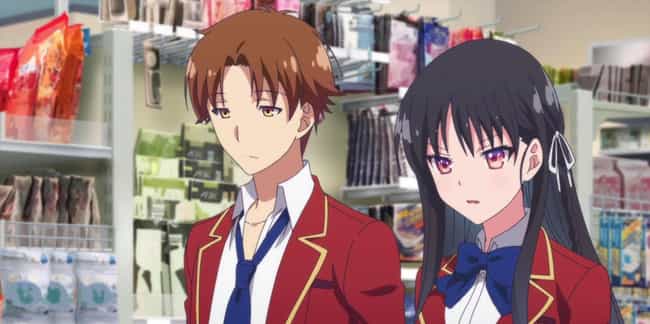 Koudo Ikusei Senior High School is a seemingly perfect school where students are treated exceptionally well; at least that's what it looks like on the surface. However, the school's classes are actually ranked in a similar fashion to those seen in Baka and Test where those in top classes are treated far more favorably. Kiyotaka Ayanokouji is in class D where everything is infinitely harder. He meets Suzune Horikita, who's determined to climb her way back to the top by earning an A ranking, even if she has to stay with her class. With no restrictions on what methods can be used to get ahead, it's every student for themselves at this school!

Is this a great next watch?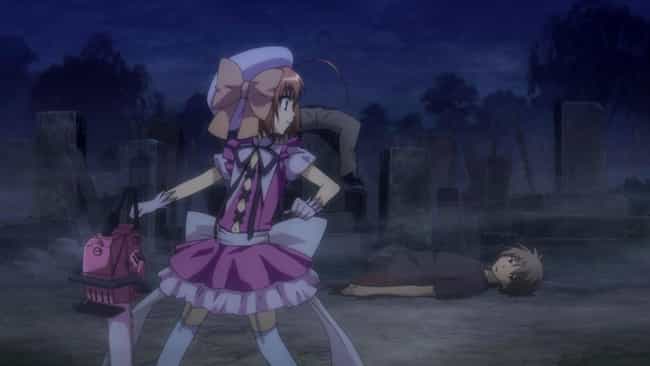 The anime genre is known for its strange and unusual storylines, but Is This a Zombie? takes the cake! Riddled with humor and a creative circumstance, it'll definitely keep you entertained after watching Baka and Test. Ayumu Aikawa was killed one night but was brought back by the necromancer Eucliwood Hellscythe. Now a zombie, things already seem strange enough. However, his life changes again when he accidentally takes the magical girl Haruna's uniform, which contains her powers. Now he must fight in her place, battling evil creatures known as Megalo, until her powers return. Is there any way this situation could possibly get stranger?

Is this a great next watch?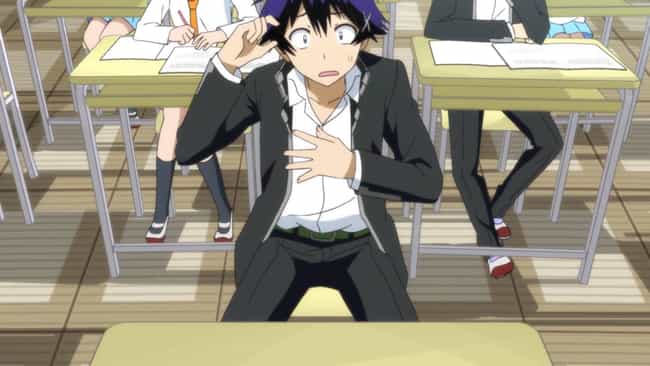 Baka and Test wasn't that much of a harem, so if you liked the kind of comedy that came out of the show, but would also prefer more romance, Nisekoi is a perfect string of misfortune and humor to brighten your day! Raku Ichijou wants nothing to do with his family's yakuza background, but fate seems to have a different idea in mind. When the American Bee Hive Gang invades his family's turf, he must pretend to be in a relationship with the leader's daughter, Chitoge Kirisaki, in order to maintain peace between the two groups. However, Raku already had a crush of his own and there seem to be other girls with their eyes on him. A romantic comedy riddled with unfortunate events, it's an excellent anime.

Is this a great next watch?