Anime Underground
The 13 Best Anime Like Banana Fish

Updated January 3, 2019
1.4k votes
642 voters
16.7k views
13 items
List Rules Vote up the best next watch for fans of Banana Fish.
Banana Fish is a modern anime adaptation of a 1980's manga - and it's one of the boldest, most intense shows to air in 2018. Ash Lynx is a 17-year-old gang leader whose violent childhood has made him into a cold, ruthless criminal. He stands to inherit a mafia syndicate from Papa Dino, a man who once forced him into human trafficking - but when Papa Dino gets ahold of the substance that drove Ash's brother insane, Ash goes his own way. With the mafia at his heels, it doesn't seem like he has any room in his life for genuine human connection - but when Eiji Okumura enters his life, he might just have to open his heart.
With only 25 episodes, there just isn't enough Banana Fish for many fans. While you can totally go ahead and read the classic manga, you can also watch anime similar to Banana Fish. What you liked about the show will help determine which anime like Banana Fish you should aim for. Did you enjoy its focus on gang warfare? Watch 91 Days or Gangsta. Looking for anime with a powerful focus on the love between two men? Try Yuri!!! on Ice or No. 6.
If you've seen any of the Banana Fish recommendations described below and think that they're a good next watch, vote them up to help out fellow fans.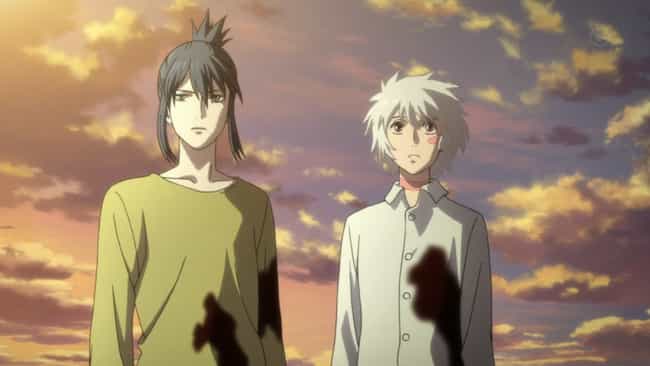 In both No.6 and Banana Fish, two young men from wildly different worlds meet, and over time they develop a serious relationship. The one whose life has been largely trouble-free gets drawn into a dangerous world outside of his own protected one, but finds that he feels truly alive this way - meanwhile, the one who has always lived a life of chaos and strife finds himself loosening his armor a little and letting the other into his heart. The actual circumstances of the characters lives are different, but their emotional arcs are the same.
Is this a good next watch?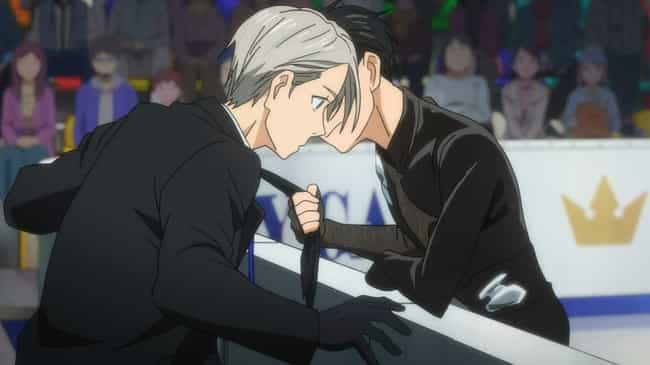 If you're looking for something that's similar to Banana Fish in plot or in tone, move along to one of the other suggestions - Yuri!!! on ICE doesn't deal with any of the gritty content that Banana Fish does. However, the reason that some people gravitate toward Banana Fish specifically, as opposed to other shows with equally dark themes, is that it focuses on a romantic relationship between two young men. If you loved Banana Fish for its queer love story but don't want to deal with drug dealers and mafia conflicts, try this heartwarming alternative from the same studio.
Is this a good next watch?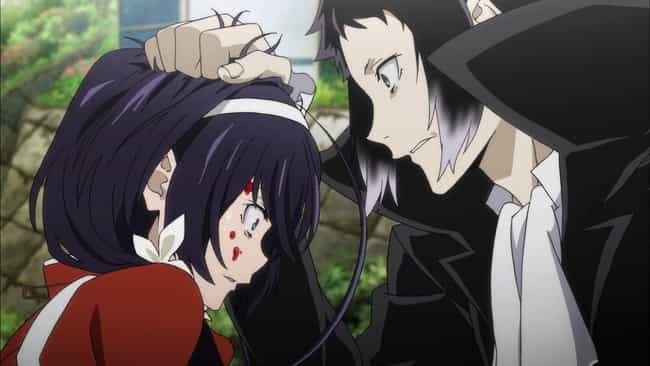 Bungo Stray Dogs follows the Armed Detective Agency, a group of highly skilled individuals who all possess literary-themed powers that help them solve cases, many of which pertain to the Port Mafia. Though Bungo Stray Dogs approaches the subject with a slightly lighter touch than Banana Fish, both series deal with some serious gang warfare.
Also, the characters in anime with gritty storylines sometimes have equally gritty appearances. If you appreciated the dark subject matter of Banana Fish but also appreciated Ash and Eiji's good looks, there's more where that came from in Bungo Stray Dogs.
Is this a good next watch?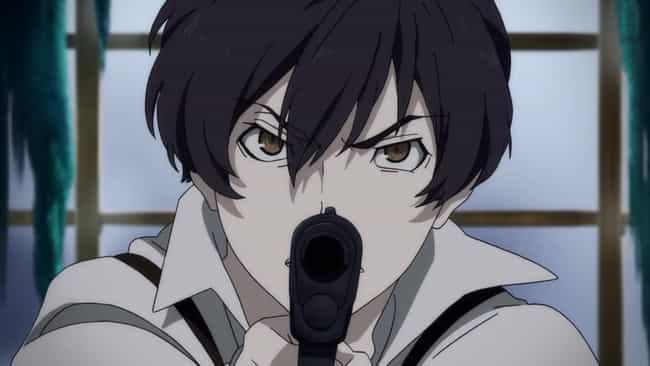 If you're looking for another mafia anime with themes of revenge that's set in the USA, look no further than 91 Days. Angelo Lagusa lost his entire family at the hands of the Vanetti mafia family and is forced to flee and change his identity. Under his new name, Avilio Bruno, he finds and eliminates the men who were involved in his family's demise.
Is this a good next watch?