Anime Underground
The 13 Best Anime Like Black Butler

Updated November 5, 2019
1.1k votes
343 voters
9.8k views
13 items
List Rules Vote up the best anime recommendations for fans of Black Butler.
Black Butler is one of the classic gothic anime series out there that provides an interesting, if not twisted, storyline guaranteed to draw in any viewer. Ciel Phantomhive has gone through a tragedy no one should ever have to suffer. Disappearing after the brutal murder of his parents, he was thought to be lost from the world. Living in a world of nightmares, the young boy is pushed into making an impossible choice; continue living in a real world hell, or make a deal with a demon in order to regain freedom and vengeance. Returning to his abandoned estate with a strange man named Sebastian, whom he claims is his butler, Ciel takes to being "the Queen's Guard Dog," investigating some of the strangest cases Victorian England has to offer.
If you've already binge-watched this series, which is completely understandable, you may have a hole left behind that another anime needs to fill. Luckily, we have some recommendations for anime like Black Butler that's a perfect follow up. Shows like Gosick that have a very gothic-Victorian look or supernatural vibe, or even shows like Death Note where the lead has a sense of justice that could push them down a dark path are all wonderful series that deserve to be added to your watchlist. Vote up your favorites to let us know which ones you like the most!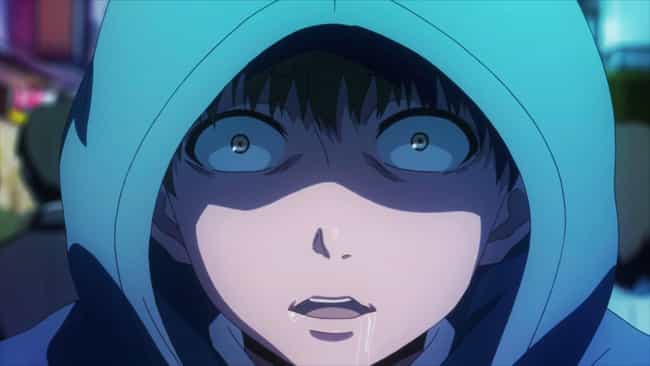 Most anime fans have heard of Tokyo Ghoul for plenty of reasons; namely, it's messed up plot and dark storyline. Because of this, it's a perfect show to pair with Black Butler, having both myster and demon-like creatures to compare. In this modern world, humans must learn to live with the terrifying creatures known as "ghouls" roaming their cities. Appearing much like a human, they long to feast on the flesh of humans, killing thousands in the process. When Ken Kaneki finds out he's turned into a ghoul-like creature; perhaps even something more. Now he must learn how to navigate this new life and find out more about the very creatures he's become a part of.
Is this a great next watch?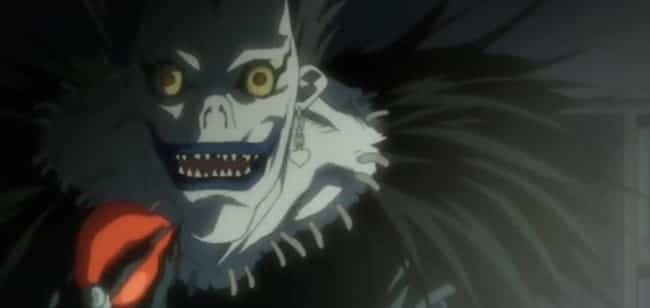 If you need a series where the lead character goes down a dark path in order to achieve their idea of justice, Death Note is a classic that would make an excellent follow up to Black Butler. When Light Yagami finds a mysterious notebook, known as the Death Note, his entire world changes. Now able to see the shinigami attached to the book, known as Ryuk, Light is told that whoever's name he writes in the journal will die. Fed up with the injustice in the world, Light decides to take matters into his own hands and write down the names of those he finds to be guilty. But as time goes on, his morals seem to warp, leaving nothing but the husk of a young man once sane.
Is this a great next watch?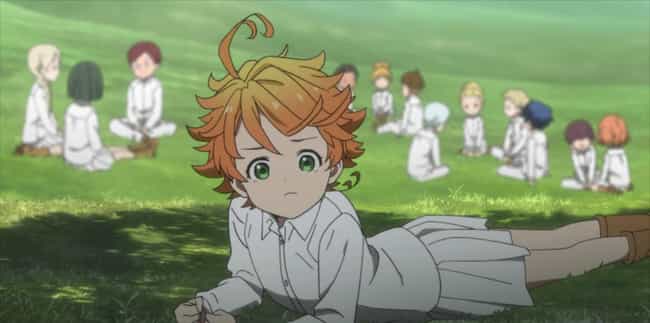 If you're looking for something a little more recent, The Promised Neverland has recently aired and is one of the creepier new releases out there. Life at the Grace Field House seems to be perfect. With tons of children all dressed in white playing with each other, it almost seems like the ideal image of peace. Every child is well cared for and loved, each one promised a home by the age of twelve. Emma wouldn't change her life for the world, but she is about to discover a horrific truth. Venturing past the forbidden gate, they realize that their lives are nothing but lies and the outside world is a place of nightmares. With incredibly smart children that have an urgency to survive, as well as a very twisted plot, this is a perfect anime to watch after Black Butler.
Is this a great next watch?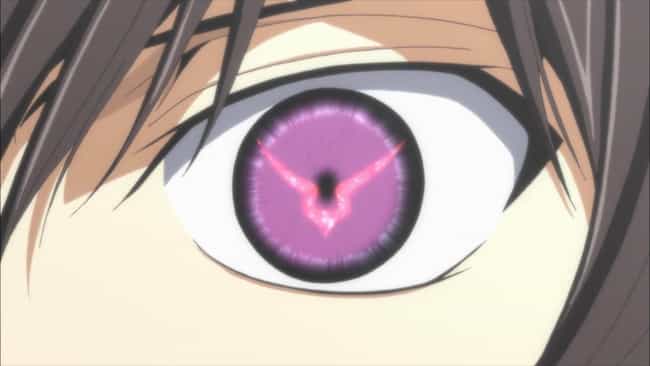 Lelouch Lamperouge and Ciel are very similar in their longing for a just world while following down a very unjust path. In order to seek the truths of their past and gain possible vengeance, both characters do unspeakable things. Lelouch is the denounced prince of the Holy Empire of Britannia, now forced to live in secrecy with his sister in the country previously known as Japan. Now titled Area 11, the Japanese people are forced to assimilate to their occupant's culture, but some are still fighting for freedom. After gaining the Geass, a power that allows him to command anyone with absolute order, Lelouch takes on a persona and fights with the rebels in order to take down his father, the king.
Is this a great next watch?