Anime Underground
The Best Anime Like 'Clannad: After Story'

467 votes
88 voters
1.8k views
15 items
CLANNAD: After Story is often cited as one of the greatest romance anime of all time. It's worthy of the distinction. While the first season tells a fairly straightforward story of school life and romantic problems, CLANNAD: After Story plunges viewers into a world of deep tragedy and impressive character development. It set a standard that only a handful of anime can measure up to - but are there any other anime like CLANNAD: After Story out there?
Believe it or not, there are quite a few great shows out there. If you're looking for another anime based on a Key visual novel, you need to be watching Kanon or Air. Just want another show that will make you cry like a baby? Try Anohana: The Flower I Saw That Day. Want to watch another show that actually takes its central couple from high school to adult life? Watch Itazura na Kiss.
Which anime similar to CLANNAD: After Story do you think is worth your fellow fans' time? Vote it up to help guide others, and make your own voice heard.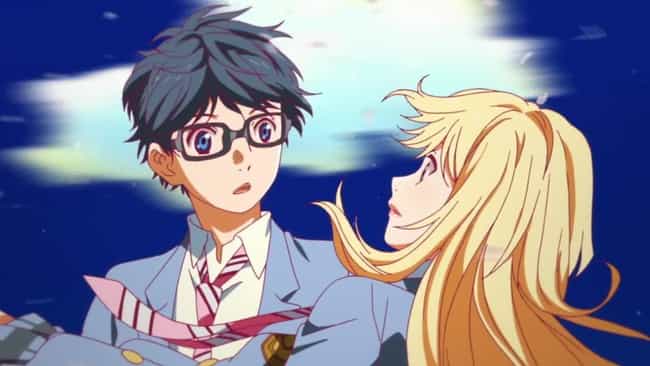 One of the saddest things about CLANNAD is Nagisa's death - even if it is reversed through supernatural means. If you're looking for another romance anime that will make you bawl like a baby, you should try Your Lie in April. This anime focuses on Kousei Arima, a pianist who loses the ability to play music after his mother's untimely passing. He's dragged back into the world of music by a violinist named Kaori Miyazono. While she adds color and light to a once deadened existence, her own life is tragically cut short by a terminal illness.

Is this a good next watch?
see more on Your Lie in April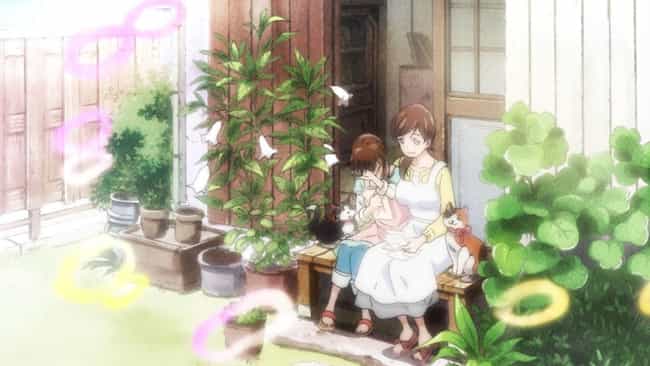 March Comes In Like A Lion follows Rei Kiriyama, a depressed shogi player who is slowly trying to regain his desire to engage with the world. One of the biggest things helping him out is his relationship with the Kawamoto sisters, a small family that begins by having him over for dinner regularly but escalates to a mutual relationship where they help each other with their various emotional struggles. Though CLANNAD: After Story has more of a romantic focus, both shows depict overcoming personal struggles through the power of found family.

Is this a good next watch?
see more on March Comes in like a Lion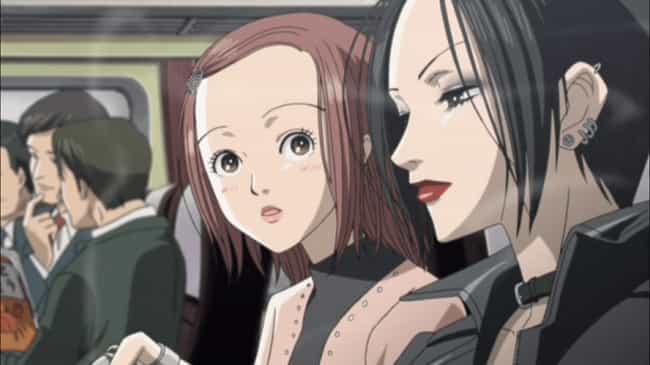 NANA is a josei anime about two young women with the same name, but very different personalities. As they try to build futures for themselves in romance and in music, they encounter the complications and pains of adult life. Not only is this series every bit as emotionally driven as CLANNAD: After Story, it also doesn't shy away from tough subjects like domestic abuse and drug addiction. One of the things that makes CLANNAD: After Story really standout is its fearlessness in dealing with tough topics, so if you want more of the same, watch NANA.

Is this a good next watch?
see more on Nana
If you're a fan of CLANNAD: After Story who appreciated the series' strong focus on family and loss, you might also be interested in other anime with similar themes. If so, Wolf Children might be right up your alley. In CLANNAD: After Story, Tomoya loses his wife and is left to take care of their daughter - though he doesn't take on the responsibility until she's five years old. In Wolf Children, the unnamed wolfman who fathered Hana's children passes away, and she must figure out how to raise two wolf-human hybrids on her own.

Is this a good next watch?
see more on Wolf Children