Anime Underground
The 13 Best Anime Like Endro!

60 votes
12 voters
13 items
List Rules Vote up the best anime recommendations for fans of Endro!
Endro! is a charming new anime that's part of the Winter 2019 lineup. It follows a group of girls who are studying to become adventurers who are capable of defeating the powerful Demon King. Little do they know that the Demon King is actually their adorable teacher.
If you're a fan, you're probably looking for Endro! recommendations. If you're looking for a show about cute girls doing cute things but could take or leave the fantasy setting, you should check out Comic Girls or Laid Back Camp. If you're looking for a fantasy show that operates on game mechanics, try That Time I Got Reincarnated as a Slime. No matter what you're looking for, there's an anime like Endro! that could become your new favorite.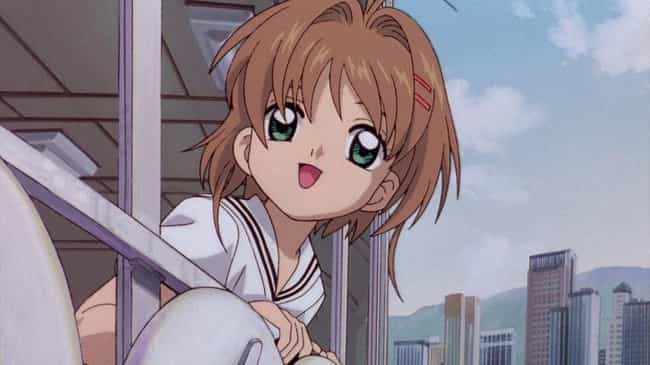 If you loved watching the adorable main characters of Endro! battle their enemies using magical spell cards, you'll probably enjoy watching Sakura Kinomoto do the same thing in the original card-based magical girl anime, Card Captor Sakura. With the help of her human friends and her animal guide Keroberos, Sakura must collect and neutralize all of the Clow Cards before they wreak havoc on the rest of the world. Once she collects them, she can use their powers to help her on her journey.

Is this a good next watch?
see more on Cardcaptor Sakura
One of the most exciting things about Endro! is its setting - much of it takes place in a school for adventurers, where the protagonists learn the skills they need to fulfil their various magical roles. In Little Witch Academia, the school takes center stage. Akko is a would-be witch with no particular aptitude for magic, but who is dedicated to becoming like her idol, Shiny Chariot anyway. Her spunky personality and desire to reach the top of her chosen profession is quite similar to Yuusha and her desire to become a great hero.

Is this a good next watch?
see more on Little Witch Academia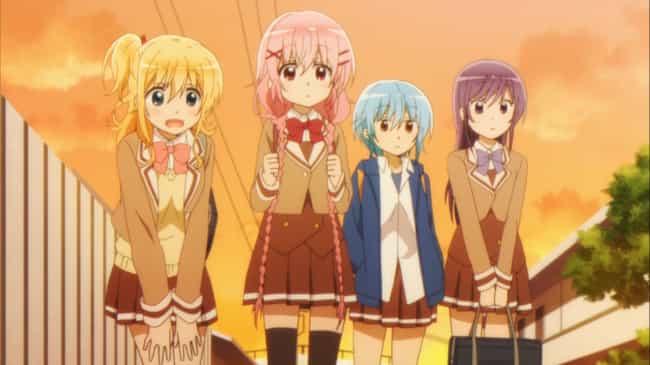 Though the cast of Comic Girls isn't trying to defeat demons or become adventurers, they put just as much effort into their own goals as the Endro! girls do, and look just as cute doing it. Kaoruko and her friends are all struggling to become manga artists. They must deal with rejection, improving their skills, keeping their artistic identities secret, and more. Both shows depict teenage girls with color palettes that correspond to their personalities - the girl with the purple hair is maternal, the girl with the pink hair is the main character, and so on - and both shows take their characters on a fun, light-hearted journey to achieve their goals.

Is this a good next watch?
see more on Comic Girls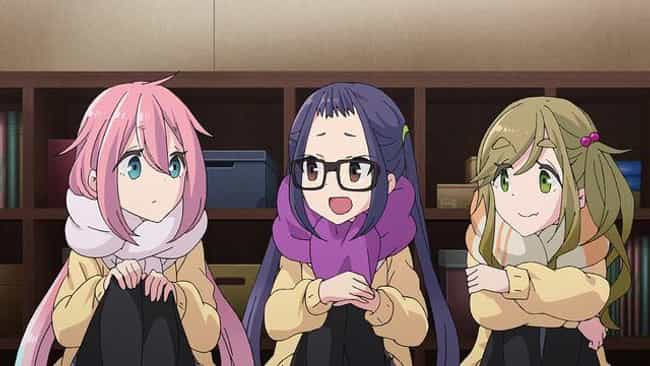 If you're a fan of the cute girls doing cute things genre but are craving something a little more down-to-earth than Endro!, you might want to check out Laid Back Camp. This anime follows a group of girls who love camping during the winter. Together, they learn about the great outdoors, sleep out under the stars, and get into a variety of light-hearted misadventures. While the stakes in Endro! are certainly higher, the bubbly vibe and the spectrum of characters is the same.

Is this a good next watch?