Anime Underground
The 13 Best Anime Like Food Wars

189 votes
64 voters
3.1k views
13 items
List Rules Vote up the anime you'd most recommend for fans of Food Wars.
Food Wars, which first debuted in 2015, is an anime in a league of its own. Yukihira Souma has been helping his father out at their restaurant since childhood. When his dad temporarily closes down the restaurant in order to test his cooking skills abroad, he sends his son to Tootsuki Culinary Academy, a school renowned for its "food wars" - high-stakes battles for culinary supremacy. Basically, it's like the anime version of Hell's Kitchen... except that in Food Wars, peoples' clothes fly off of their bodies when they truly love what they're eating.
Are there any other anime similar to Food Wars? While there's no show that matches its vibe exactly, there are plenty of anime like Food Wars that you'll probably enjoy if it ranks among your favorites. If you want a show that matches both its competitive spirit and its focus on food, try Ben-To, Toriko, or Yakitate!! Japan. If you could take or leave the whole food thing but want some hot-blooded, over-the-top fighting with a side helping of fan service, try Kakegurui. Want an anime that will make you drool over the delicious food but don't care about the competitive aspect? Watch Sweetness & Lightning or Silver Spoon.
If you've seen any of the Food Wars recommendations described below and you approve, vote them up to help out fellow fans.
Ranker may collect a commission from links on this page.
Hyakkaou Private Academy is a school with an unusual take on education. During the day, students study a regular curriculum, but at night the school turns into a casino. Students engage in high stakes gambling learning skills that will aid them in the high-status careers that these wealthy students will likely take on. The gambling battles are dramatically animated and intense, just like the cooking competitions in Food Wars. If you want to watch students engage in unconventional warfare in a school setting, check out Kakegurui.

Should fans of Food Wars watch this?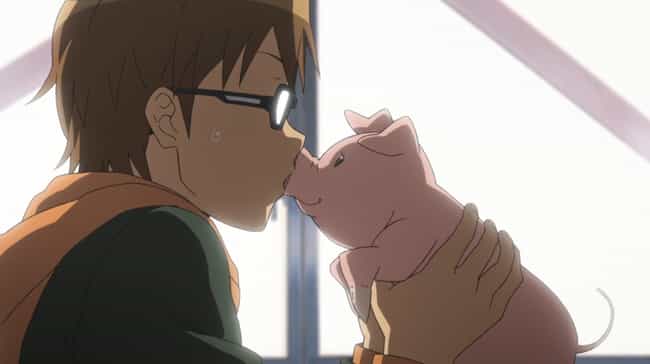 Ooezo Agricultural High School, where Silver Spoon is set, is a school dedicated to teaching its students how to farm. This means growing crops, raising cattle, curing bacon and cheese, and more. It also means eating the food created from these efforts. Food Wars is focused more on cooking with the ingredients after they've been created, but it's all a part of the same cycle. While the vibe isn't exactly the same, both shows are upbeat, cheerful, and energetic.

Should fans of Food Wars watch this?
see more on Silver Spoon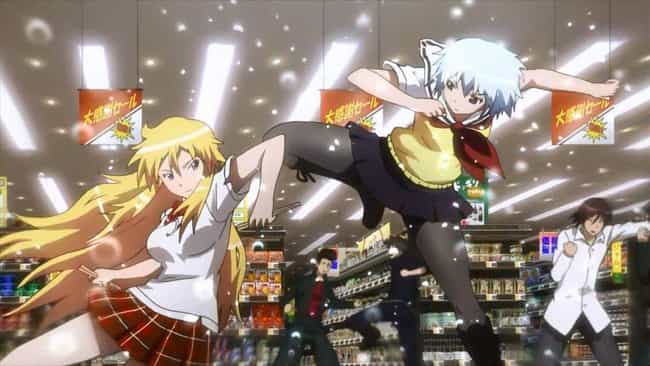 Like Food Wars, Ben-To turns food into a wild competition. In the world of this bizarre 2011 anime, discounted bento boxes are a prized item that can only be obtained through battle. Those who acquire their prize are called wolves, while those left hungry are called dogs. This cutthroat world of bento acquisition bears striking resemblance to the hardcore cooking battles that characterize Food Wars.

Should fans of Food Wars watch this?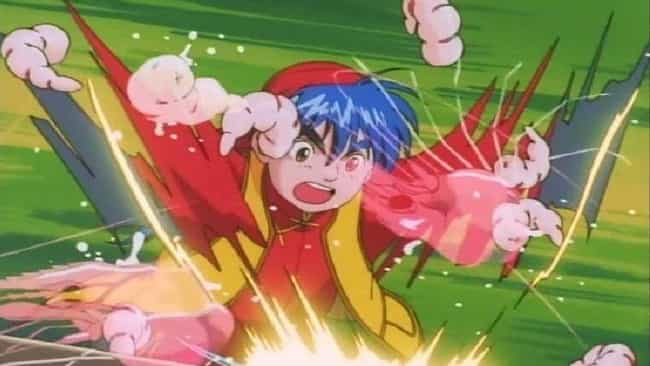 The '90s might seem like a long time ago, but that doesn't mean there isn't some great anime to be found from that era. One such '90s show will be particularly interesting to Food Wars fans - Cooking Master Boy. Set during the 19th century China in the fictional "Era of the Cooking Wars", top chefs compete to be named the best chef in China. Mao's mother Pai was once known as the "Fairy of Cuisine" and when she passes away, Mao must take her place as the Master Chef at Pai's restaurant. To actually achieve her level of greatness, he must travel to the different regions of China and learn its various cuisines. During his travels, he meets friends and rivals alike. Will he be able to become a Master Chef, or will he lose everything?

Should fans of Food Wars watch this?
see more on Cooking Master Boy