Anime Underground The Best Anime Like GeGeGe No Kitaro

36 votes
9 voters
13 items
GeGeGe no Kitaro is a supernatural anime about a youkai (demon) named Kitaro and his father, a talking eyeball. Both of them are dedicated to protecting humanity from other yokai who wish to harm them. Though it was remade in 2018, GeGeGe no Kitaro has actually been around since the '60s. If you love the show, there are decades worth of material to work with - but you might be looking for other anime like GeGeGe no Kitaro. Not to worry - there are plenty more excellent supernatural shows where that came from.
If you're looking for an anime with a similar premise but a more light-hearted vibe, you might want to try out Youkai Watch or Dororon Enma-kun Meeramera. Looking for something a little more mature? Check out Dororo or Mononoke. Whatever your tastes, there's sure to be something here that will appeal to you.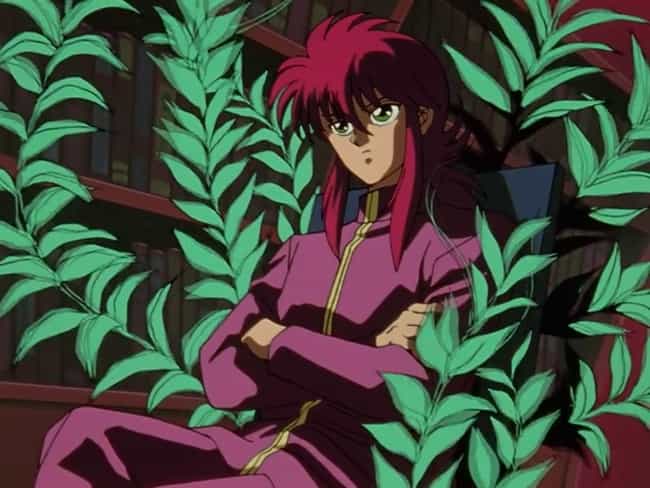 After Yusuke Urameshi loses his life in an accident, he's given another chance to walk amongst the living on the condition that he become a spirit detective. What does being a spirit detective entail? Mostly protecting humans from demonic attacks. He eventually forms a squad that contains one fellow human with special sensory powers, and two demons who have their own reasons for seeking to protect humankind. While a lot of Yu Yu Hakusho is occupied by a massive tournament, its demon-fighting premise makes it a good choice for fans of Gegege Kitaro.

Is this a good next watch?
see more on Yu Yu Hakusho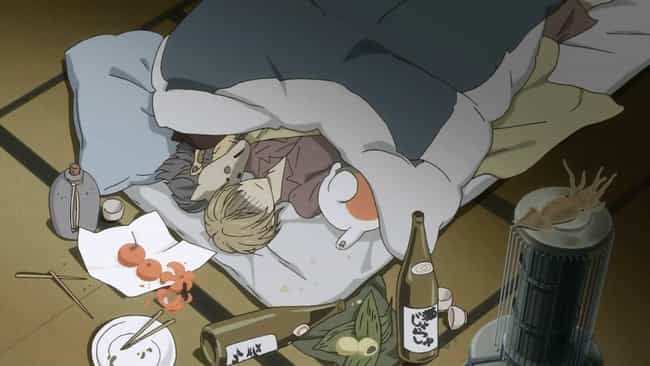 Natsume may not be a yokai himself like Kitaro is, but he has plenty of regular contact with them. His yokai-related goal involves the titular Book of Friends, a book that contains the names of thousands of yokai. If a name is written in the book, then the books' owner is able to control the yokai in question. Natsume wants to give them back their freedom. This is a challenging project because the yokai aren't going to simply wait patiently to be granted their freedom - instead, they harass Natsume incessantly. Some are kind, but others are malevolent. With the help of a guardian spirit named Madara, he navigates these tricky supernatural waters.

Is this a good next watch?
see more on Natsume's Book of Friends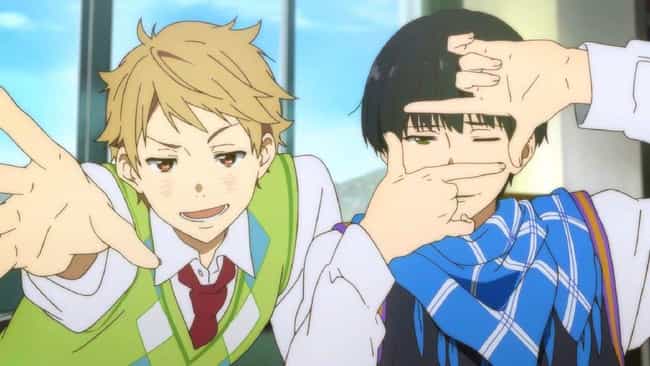 Beyond the Boundary is an anime about a group of people who fight youmu, mysterious demon-like monsters that wreak havoc on the city. While most of them are humans with supernatural powers, one of their members is Akihiko Kanbara, a half-youmu who occasionally loses control of himself and begins attacking humans. Despite his status, he's dedicated to helping humans. This makes him similar to Kitaro, who despite his youkai origins is still quite willing to lend a hand to humans who are targeted by them.

Is this a good next watch?
see more on Beyond the Boundary
If you're looking for a more mature version of GeGeGe no Kitaro, look no further than Mononoke. This anime contains some of the most beautiful, avant-garde art that the medium has to offer, and it also offers a similar plotline to a show you already like. Mononoke follows an unnamed medicine seller who dedicates his life to defeating mononoke, strange and dangerous supernatural beings that pose a threat to human life. To exorcize these demons, the medicine seller must first determine their Form, Truth, and Reason, otherwise, he won't be able to make any progress towards defeating them.

Is this a good next watch?