Anime Underground The 13 Best Anime Like Hi Score Girl

137 votes
42 voters
2.6k views
13 items
List Rules Vote up the best anime recommendations for fans of Hi Score Girl.
When Hi Score Girl debuted on Netflix, it met with a ready fanbase. With innovative CGI art and an adorable story about two avid gamers growing up the 90's and bonding as they compete over their developing gaming skills, it's no surprise that the show is a hit. But are there anime similar to Hi Score Girl? You bet there are!
Some anime like Hi Score Girl, are like Gamers! - focusing heavily on video games. Others, like Monthly Girls Nozaki-kun, might not really get into the whole gaming thing, but still focuses on two socially awkward people who don't know each other well at the start of the series developing their relationship through a shared interest. Whatever you enjoyed about Hi Score Girl, there's an anime out there to match it.
Help your fellow fans figure out what to watch next by voting up the best Hi Score Girl recommendations.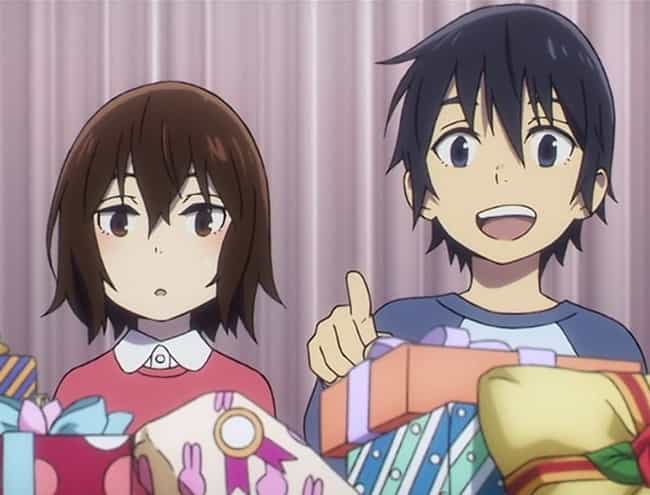 ERASED follows a young man as he travels back in time to his childhood self in order to prevent his classmate from losing her life. This is obviously a much darker concept than the one behind Hi Score Girl, but the two shows do have some noteworthy similarities. First of all, it's rare to find anime that take place in the '80s and '90s that weren't actually made during that time - both ERASED and Hi Score Girl are part of a very small handful of shows that look back on those times with some form of nostalgia. Also, both of them involve two socially awkward children trying to forge a friendship, although those friendships do have very different stakes.

Is this a good next watch?
see more on Erased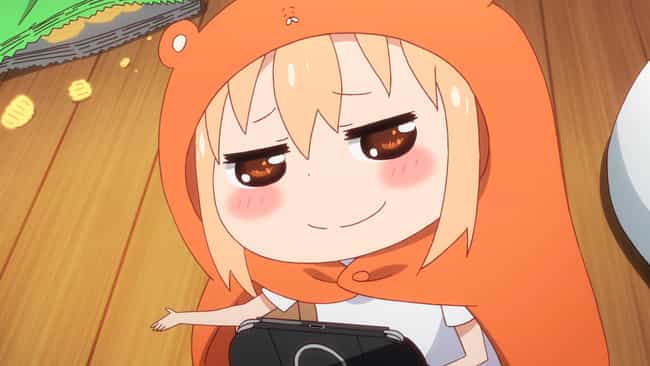 Himouto! Umaru-chan is about a girl named Umaru Doma who has a lot in common with Akira Oono. Both girls seem like angelic, polite little princesses on the outside, but on the inside, they're poorly socialized otaku who spend almost all their spare time playing video games. Umaru-chan is more focused on the humor of the situation, while Hi Score Girl has a stronger focus on character development. If you like the premise but are looking for something a little lighter, give Umaru-chan a try.

Is this a good next watch?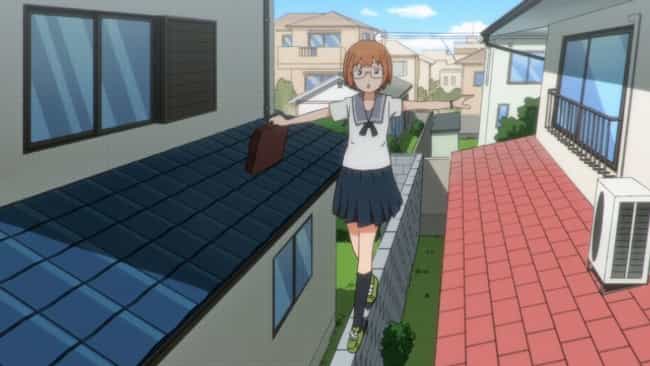 Chio's School Road is a comedy anime about a girl who keeps trying to make it to school but is continually waylaid by just about every distraction a person could possibly run into. While the plot has little in common with Hi Score Girl, it's got some serious appeal for viewers who loved the show for its specific game references. While High Score Girl focuses on nostalgic '90s titles like Street Fighter and Pacman, Chio's School Road makes frequent references to newer games like Fallout and Assassin's Creed. If you're a gamer who gets a kick out of name-dropping in anime, you'll probably like both of these shows.

Is this a good next watch?
And You Thought There Was Never A Girl Online?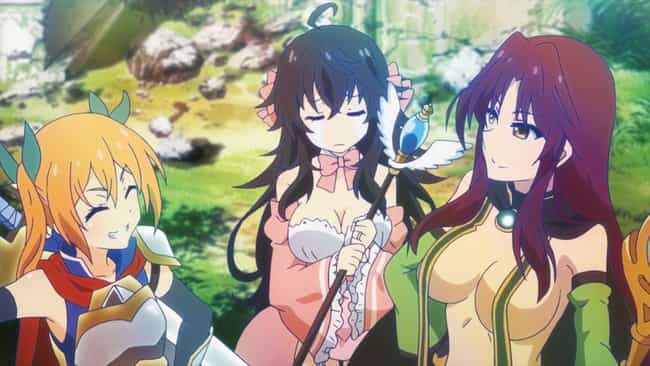 Both Hi Score Girl and And You Thought There Was Never A Girl Online? address girls and women's involvement with gaming. While Haruo is surprised and annoyed that a girl - particularly an intelligent and popular girl who has everything else going for her other than games - is an incredibly skilled gamer, Rusian can't believe that a girl would ever play an MMO game. Both boys are sternly corrected for their preconceptions, and move on to enjoying gaming with the girls in their lives.

Is this a good next watch?