Anime Underground
The Best Anime Like 'Howl's Moving Castle'

400 votes
76 voters
1.1k views
13 items
Howl's Moving Castle is a Studio Ghibli film that's often ranked among the greatest anime films ever made. It follows Sophie, a young woman who is cursed with rapid aging. To get back to normal, she'll have to follow Howl, a strange wizard who lives in a flying castle. While the movie provides a uniquely delightful experience, there are other anime worth watching that offer a similar experience.
Among the best anime like Howl's Moving Castle are other Studio Ghibli masterpieces like Castle in the Sky, Spirited Away, and The Secret World of Arrietty. But there are also anime by other studios that fans of Howl will appreciate. If you're looking for an anime about a level-headed girl forming a relationship with a dramatic and intense boy, you'll probably dig the relationship between Haruhi and Tamaki in Ouran High School Host Club. If you're looking for another anime about flying castles, check out Steamboy, a movie from the director of Akira. There's plenty more where that came from.
Which anime similar to Howl's Moving Castle do you think fans of the film will most enjoy? Vote it up to help guide your fellow fans, and let the world know what you think.
Ranker may collect a commission from links on this page.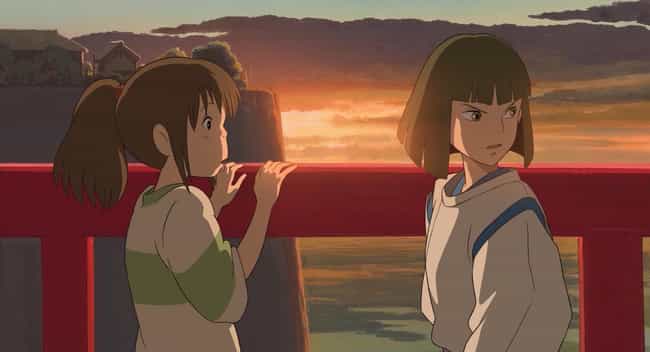 One of the major themes of Howl's Moving Castle is finding joy in everyday life, and overcoming a reluctance to take risks. The reason that Sophie is cursed to become an old woman is that despite being young, she never allows herself to enjoy her youth, and spends all of her time working. Chihiro, the child protagonist of Spirited Away, is a serious little girl who has trouble getting along with her parents and accepting an impending move. Through her experiences working in a bathhouse located in the spirit realm, Chihiro becomes more comfortable with change and more appreciative of what she has.

Is this a good next watch?
see more on Spirited Away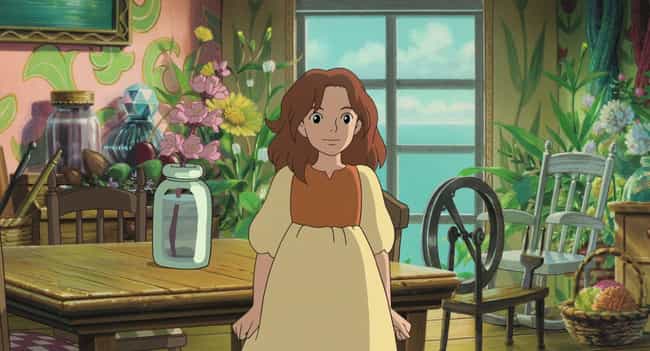 Most anime is based on manga, light novels, or video games - either that or they're an original production. A few are based on novels, but those novels are typically by Japanese authors. Howl's Moving Castle, is based on a fantasy novel of the same name by Welsh-Anglican author Diana Wynne Jones. The same is true of The Secret World of Arrietty, another Ghibli film based on a novel by a Western author. In this case, it's based on The Borrowers by British novelist Mary Norton. The book follows a very tiny person named Arrietty who lives with her family in the shadows of the human world. Arrietty isn't content to live such a confined life, and seeks out adventure - but could that adventure do her harm?

Is this a good next watch?
see more on Arrietty
Sophie is a calm, sensible person who needs to loosen up a little bit, while Howl is totally extra. If you enjoy his outlandish reactions to everything that happens combined with her pragmatic responses, you might also like Ouran High School Host Club. Just like Sophie, Haruhi is a practical person who winds up dealing with Tamaki, a dramatic and wealthy boy whose behavior often baffles her. As they work together as members of the host club, she begins to find him less overwhelming and more charming.

Is this a good next watch?
see more on Ouran High School Host Club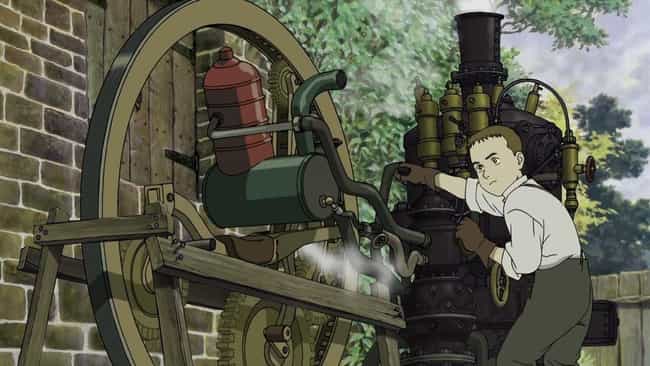 Steamboy is a lesser-known movie by the director of the wildly popular 1988 film, Akira. Set in Victorian England, it follows an inventor named Ray who has just received a strange package from his grandfather. The package contains a mysterious object called a Steam Ball, which can power nearly anything it's inserted into. The result is what ties Steamboy to Howl's Moving Castle - both involve flying castles. You won't find that in just any series, so if you're looking for another aerodynamic building, look no further than Steamboy.

Is this a good next watch?
see more on Steamboy