Anime Underground
The 13 Best Anime Like Kakegurui

Updated May 31, 2019
855 votes
297 voters
9.3k views
13 items
List Rules Vote up the best shows for fans of Kakegurui to enjoy.
At Hyakkaou Private Academy, wealthy students risk their vast fortunes at high-stakes gambling. Those who win achieve social and financial status, while those who lose experience debt and isolation. When Yumeko Jabami transfers into the school, the games become increasingly dangerous and unhinged. Kakegurui is such a strange and unique anime that it may feel like there's nothing else like it - but don't worry, once you've finished bingeing this psychological thriller, there are plenty of other anime like Kakegurui that will leave you just as satisfied.
If you're looking for other shows about gambling and games, try No Game No Life or Kaiji: Ultimate Survivor - two shows where the characters risk everything in the hopes of winning big. If you're looking for something similarly titillating when it comes to fan services, try Prison School or Kill la Kill. Fans of psychological warfare should check out Kaguya-sama: Love is War. No matter what you're looking for, there are Kakegurui anime recommendations that will satisfy your tastes - you can bet on it.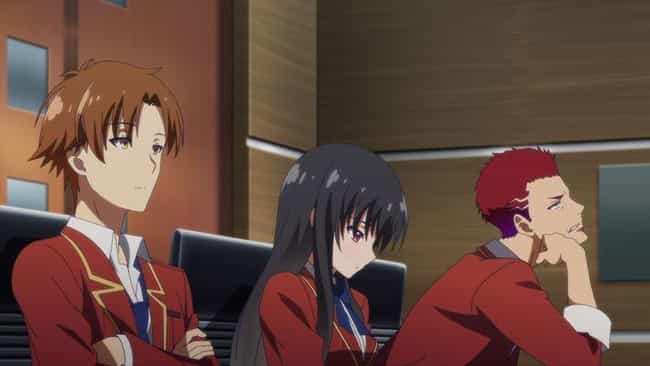 Koudo Ikusei Senior High School seems like an idyllic place to outsiders, but the truth is actually far more unpleasant. Students in the top classes are treated well and given tons of freedom, but students in the lower classes are treated like human garbage. It is possible to change one's ranking through cutthroat competitions. Some students are willing to go much further than others to get what they want. Just like in Kakegurui, half the fun is watching them take dangerous risks and either come out victorious or lose spectacularly.
Is this a good next watch?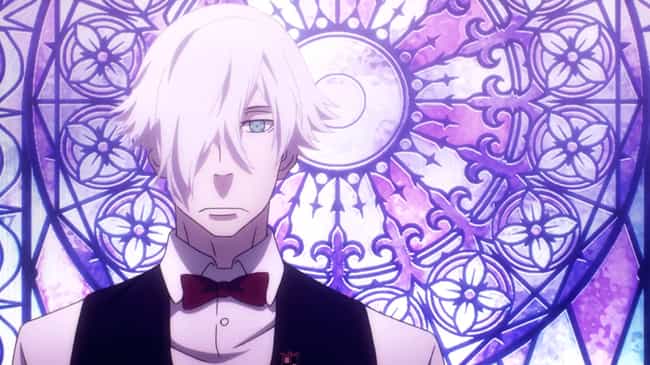 In the world of Death Parade, everything is decided through games. Decim is an arbiter, which is a living mannequin with human features whose job is to decide whether human souls should be reincarnated or destroyed. In order to evaluate them, he puts them through painful games of chance or skill that are designed to bring out their true natures. Death Parade has a more serious and literary feel to it and is focused on the truth about human nature, so if you're looking for a show about games that goes just a little bit deeper than Kakegurui does, you should try out this show.
Is this a good next watch?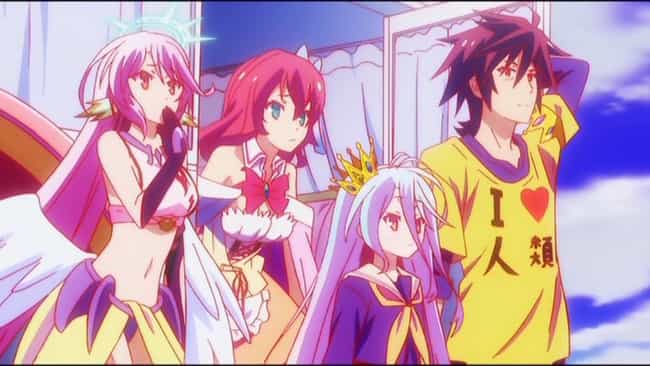 Like Kakegurui, No Game No Life is set in a world where everything is decided by games? It also has fanservice that will give you an anime nosebleed. If you're a Kakegurui fan looking for something little more fantasy oriented, this show should be your next stop. Sora and Shiro are shut-in gamers who are amazing at their chosen hobby, but terrible at everything else. When they're transported to Disboard, a world where everything from small bets to the ruler of the free world can be decided by games, they find themselves flourishing.
Is this a good next watch?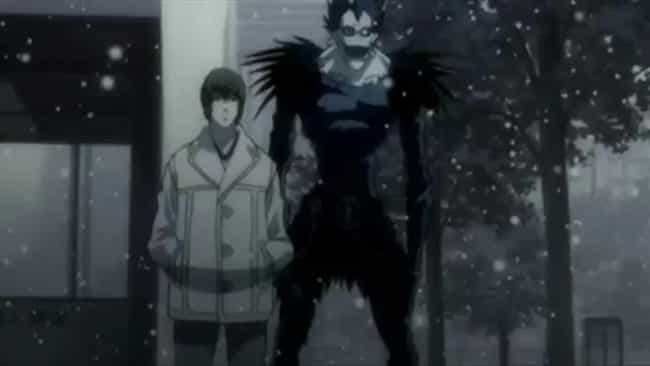 When it comes to anime that pits its characters against each other in cutthroat psychological battles Death Note is the gold standard. When Light Yagami finds a magical notebook that takes the life of anyone whose name is written inside of it, he decides to cleanse the world of criminals and become a god. But his goal is hindered by L, a world-famous detective who is determined to discover Light's true identity and put a stop to him. What follows is an intense cat-and-mouse game in which the two geniuses try to outwit one another.
It may not have anything to do with gambling, but the character's dramatic responses to the world around them, their intense analysis of each other's small movements, and the suspenseful atmosphere make Death Note a must-see for any fan of Kakegurui - and in fact, any anime fan, period.
Is this a good next watch?