Anime Underground
The 13 Best Anime Like Little Witch Academia

353 votes
106 voters
2.9k views
13 items
If you can't get enough of Little Witch Academia, then these recommendations for similar anime will really help you out! This list ranks the best anime like Little Witch Academia, including series like Cardcaptor Sakura, My Hero Academia, and more.
No matter how big Studio Trigger becomes, their little anime project known as Little Witch Academia remains their greatest success. The crowdfunded anime special about a clumsy witch named Akko Kagari attending an all-witch school resonated so well with viewers, that it became an anime series on Netflix. It's an amazing accomplishment for Trigger and the wonderful characters they created through their impressive animation.
With the Little Witch Academia TV series done, however, where should fans turn to next? Here are some anime like Little Witch Academia that are certain to win you over, ranked by other otaku just like you!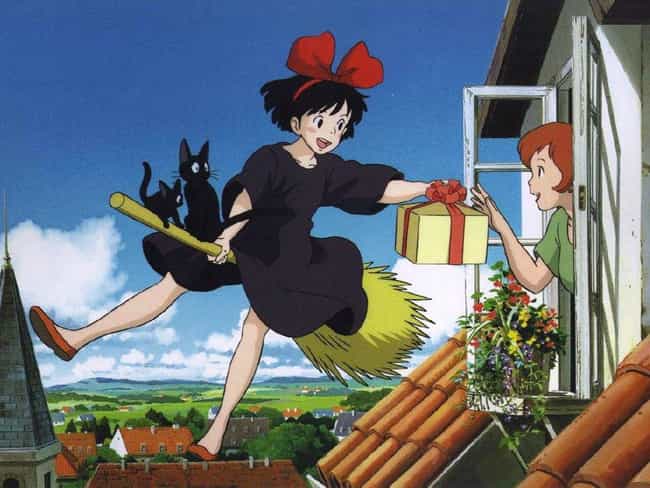 Kiki's Delivery Service is an amazing anime movie that's about the life of a young witch like Little Witch Academia, but portrays it through a slice-of-life perspective. Kiki is a witch-in-train, like Atsuko Kagari, who uses her flying skills to deliver packages across her new home. The magic is tame compared to Little Witch Academia, but Kiki's Delivery Service shines with its moving story of Kiki trying to find her place in the world.

Would you recommend this?
see more on Kiki's Delivery Service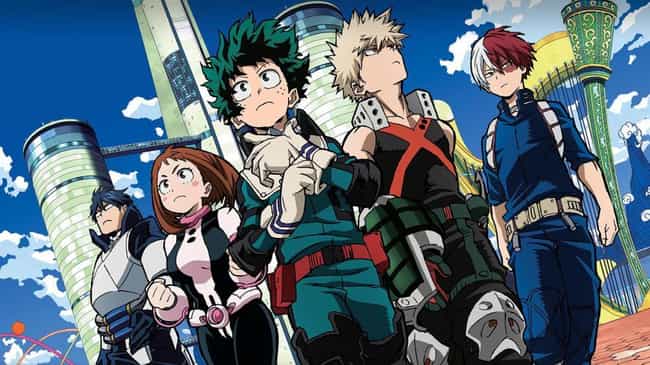 Just like Little Witch Academia, My Hero Academia is a school-centric series where the hero is learning how to master his powers. While Little Witch Academia is all about witches, My Hero Academia takes on the vast world of superheroes. Similar to Atsuko Kagari having no magical experience before her series, Izuku "Deku" Midoriya wasn't capable of becoming a superhero until his idol, All Might, bestowed upon him his incredible strength.

Would you recommend this?
see more on My Hero Academia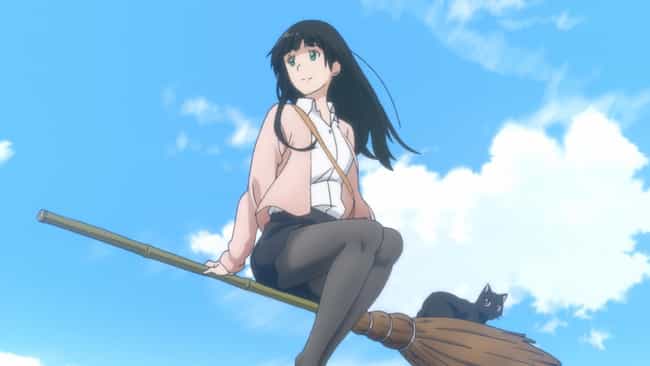 While Little Witch Academia focuses on action and witchcraft, Flying Witch focuses on the everyday life of a witch. Makoto Kowata is a 15-year-old witch apprentice who leaves her parents home to complete her training at a new rural town all alone. It's fun watching Makota adjust to her new life and befriending new people along the way. A comfy anime series anyone will love.

Would you recommend this?
see more on Flying Witch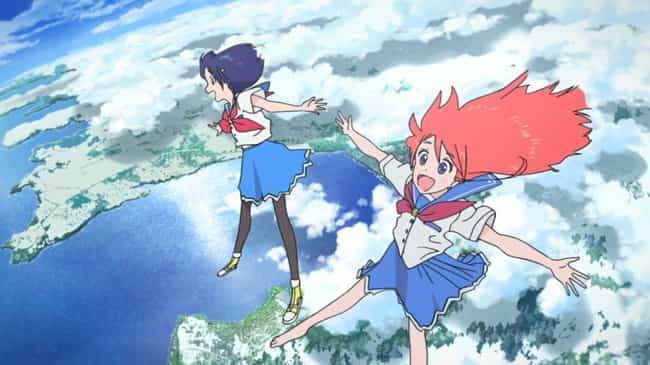 Flip Flappers and Little Witch Academia are two fantastic anime series that take place in imaginative and colorful worlds. Cocona and Papika are searching for powerful crystals through multiple worlds, while fending off a rival organization as magic girls. It's a beautifully animated series that captures the same innocence and energy as Little Witch Academia.

Would you recommend this?