Anime Underground
The 13 Best Anime Like Made In Abyss

242 votes
90 voters
5.3k views
13 items
Let's take a look at some solid recommendations for fans of Made in Abyss, ranked by your votes. Looks can be deceiving - on the surface, Made in Abyss looks nothing more than a cutesy show about two kids playing outside. In reality, Made in Abyss is an anime about a young girl named Riko who's desperately searching for her long-lost mother in a never-ending chasm, with the help of her new robotic friend Regu. Made in Abyss captures the childhood memories of exploring the unknown world around you, without holding back on the fear and dangers that follows.
If you were caught off-guard by Made in Abyss and want to watch similar anime, we've got you covered. Hunter x Hunter is an anime like Made in Abyss in the sense that the protagonist Gon is also searching for a lost parent, who also happens to be a legendary hunter. There are lots of anime similar to Made in Abyss that embody that same spirit of adventure, along with deceiving art styles. Take Puella Magi Madoka Magica for example, which is also way darker than its cute exterior leads on.
Vote up the Made in Abyss anime recommendations you would most want other fans of the series to check out!
Ranker may collect a commission from links on this page.
Girl's Last Tour shares the same juxtaposition of Made in Abyss by placing adorable-looking characters into ugly worlds. In this case, Chito and Yuuri are the last human survivors of a city destroyed by war. The slice-of-life series does a fantastic job of revealing how its post-apocalyptic world came to be, without spelling everything out. Additionally, the friendship between Chito and Yuuri is incredibly endearing to watch.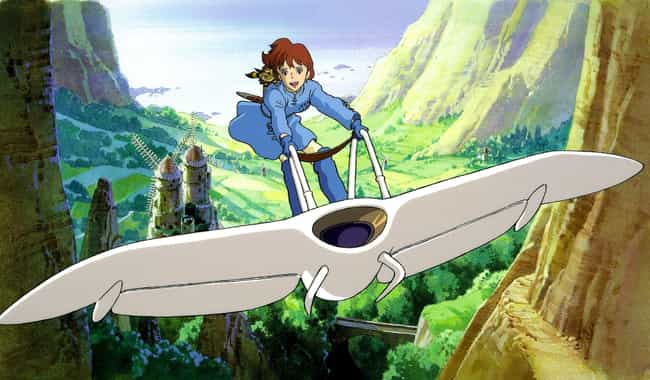 Nausicaä of the Valley of the Wind is a great fantasy adventure movie for all anime fans, but anyone who loved Made in Abyss will definitely get a big kick out of it. The Studio Ghibli movie has a lot in common with Made in Abyss, as both are about a young girl exploring a beautiful, yet damaged world. While Nausicaä of the Valley of the Wind isn't grim like Made in Abyss, it doesn't shy away from adult subject matter, such as Nausicaä trying to prevent another nuclear war that nearly destroyed her world.
see more on Nausicaä of the Valley of the Wind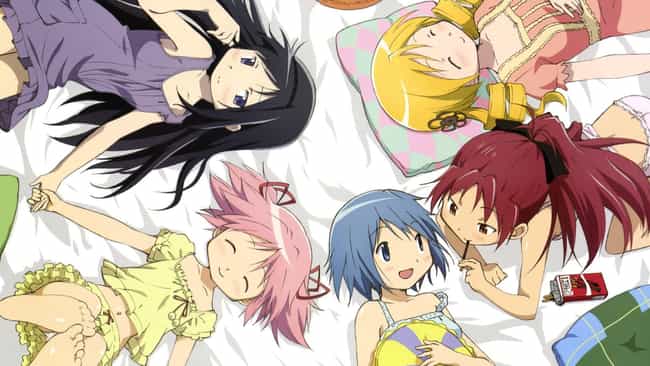 Puella Magi Madoka Magica is the perfect example of why you should never judge a book by its cover. One quick look may trick you into believing Puella Magi Madoka Magica is just a forgettable magic girls anime, however, as the series progresses, it becomes a dark deconstruction of the happy-go-lucky genre. Like Made in Abyss, Puella Magi Madoka Magica is all about exploring the harshness of life and giving reasons to carry on when everything looks bleak.
see more on Puella Magi Madoka Magica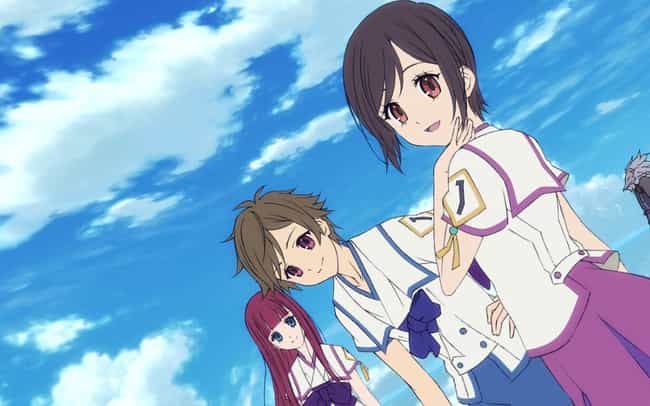 From the New World, like Made in Abyss, is an anime about exploring the unknown and discovering the ugly world that's been around you all this time. The series follows Saki Watanabe, a psychic who lives in a sheltered society of psychics like her. As her psychic powers begin to bloom, Saki uncovers the horrible truth about the utopia she's been living in all her life.
see more on From the New World