Anime Underground
The Best Anime Like Midnight Occult Civil Servants

Updated November 5, 2019
177 votes
74 voters
2.9k views
13 items
Midnight occult civil servants is an exciting new anime that's part of the Spring 2019 anime season. It follows Miyako Arata, a young man who begins working for the Shinjuku Ward Office's Nighttime Regional Relations Department. He quickly discovers that this is no ordinary job - rather than just pushing papers, his job is to keep the peace between humans and Anothers - a class of magical being that most humans can't communicate with. As it turns out, Miyako can talk to them - which makes him a much more effective negotiator. But there may be more to Miyako's ability than anyone realizes - in fact, he may be connected to an ancient spiritual advisor.
Are there other great anime like Midnight occult civil servants? Of course there are! If you're looking for another anime about an organization dedicated to dealing with supernatural problems, you can watch Trickster, Bungo Stray Dogs, The Morose Mononokean, Fairy Gone, and more. If you want a protagonist who cares about the well-being of the spirits he deals with, Mob Psycho 100 and Natsume's Book of Friends are excellent choices. If you can take or leave the occult part and just want to watch civil servants do their thing, you can watch Servant x Service, a workplace comedy about government employees. There's plenty to choose from!
Vote up the best anime to watch while waiting for the next episode of Midnight occult civil servants.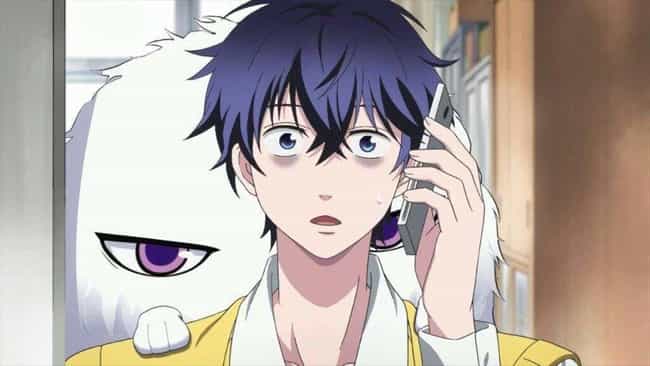 Just like Midnight Occult Civil Servants, The Morose Mononokean deals with a young person being conscripted into an organization that resolves conflicts with supernatural beings. When Hanae Ashiya is possessed by a yokai, he turns to the Mononokean, a mysterious teleporting tea room that's run by exorcists. While he manages to get his yokai problem taken care of, the fee for the service is a lot more than he can afford. To pay off his debt, he's forced to join the team and work with his new boss Abeno to exorcise other Yokai. This won't be easy - Abeno is actually one of his classmates, and the two of them don't exactly get along.
Is this a good next watch?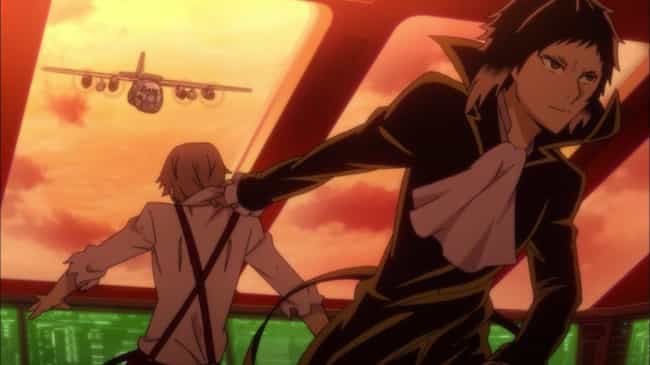 Bungou Stray Dogs follows the Armed Detective Agency, a group dedicated to solving problems caused by people with supernatural abilities. While that quick summary alone is enough to draw a comparison between the two series, they have another important thing in common. In Bungou Stray Dogs, all of the characters are based loosely off of famous literary figures or works - for example, one of the protagonists is named Osamu Dazai, and his primary ability is called No Longer Human - the real Dazai's most famous book. Meanwhile, Midnight Occult Civil Servants also reaches back into Japan's cultural history for its themes - Miyako Arata has an as-yet-unknown connection with, Abe no Seimei, a real onmyōji (spiritual advisor) from the Heian period.
Is this a good next watch?
Natsume's Book of Friends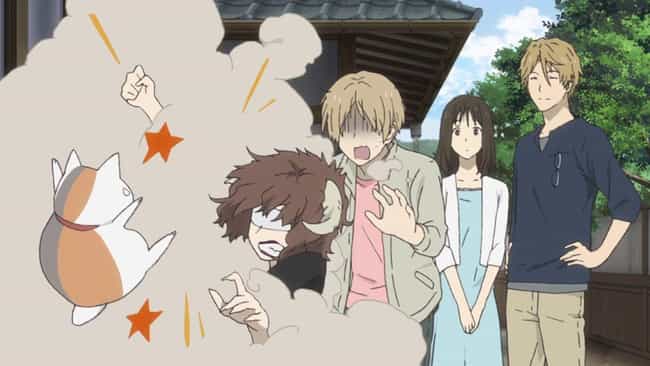 One of the things that makes Miyako Arata special is his ability to speak to and understand supernatural beings. Because of this ability, he can more easily resolve their problems and cares more about what they're going through. He's actually a lot like Natsume, the protagonist of Natsume's Book of Friends. Natsume may not belong to any kind of formal organization, but he cares just as much about the wellbeing of supernatural beings as Miyako does. He's trying to help the yokai whose names are inscribed in a magical book by returning their names and therefore control over their lives. If you're looking for another yokai-themed anime with a compassionate hero at the helm, this show is a great choice.
Is this a good next watch?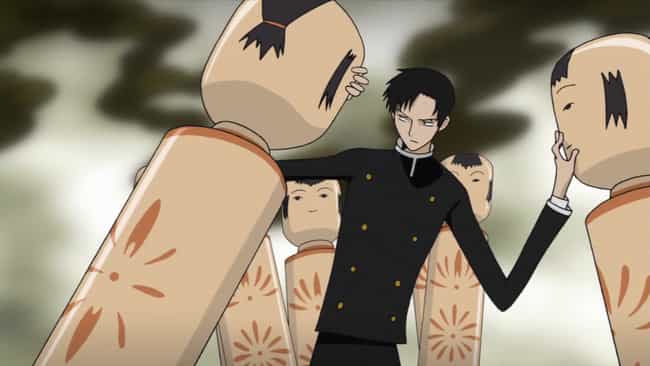 Kimihiro Watanuki can see spirits, but he has no desire to actually do anything with that ability. One day, he happens upon a shop dedicated to granting wishes and is forced into working there whether he likes it or not. His once ordinary life is now dictated by Yuko, the enigmatic owner of the shop. While his specific supernatural adventures won't be the same as Miyako Arata's, his entry into the world of spirits is quite similar.
Is this a good next watch?