Anime Underground
The 13 Best Anime Like Miss Kobayashi's Dragon Maid

Updated November 5, 2019
472 votes
222 voters
10.3k views
13 items
List Rules Vote up the best anime recommendations for fans of Miss Kobayashi's Dragon Maid.
If you need recommendations for anime like Miss Kobayashi's Dragon Maid, this ranked list has you covered! Miss Kobayashi's Dragon Maid took the world by storm with a strange plot that no one would have ever thought of; dragons cosplaying as adorable maids and living in the real world. After helping to save an ancient dragon, Kobayashi is surprised to see that it wants to continue living with her. Transforming into an adorable young woman in a maid outfit, Tooru is determined to serve Kobayashi however she can as a thank you for all her help. Of course, nothing about this seems remotely normal to Kobayashi and she really just wants to get to work. The series follows their seemingly normal everyday life as they deal with very abnormal circumstances.
This show is incredibly funny and has a lot to offer, but if you've already seen it, you're probably looking for anime similar to Miss Kobayashi's Dragon Maid. There are plenty of humorous series out there that have to deal with the unordinary living in a regular world, like Dragon Crisis! or The Devil is a Part-Timer! that would be a perfect follow up considering their mutual themes. Vote up the anime recommendations like Miss Kobayashi's Dragon Maid you'd most want other fans to check out.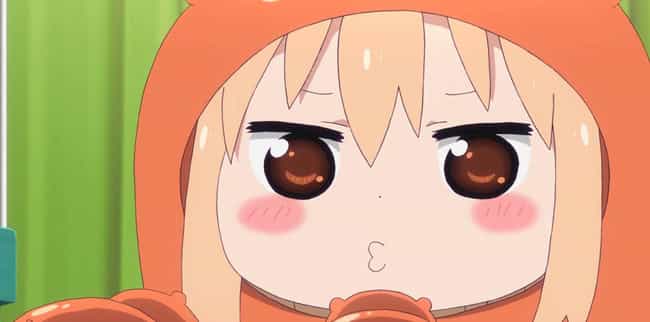 At first glance, you may be wondering how this made it onto the list. However, Himouto! Umaru-chan is very much a story about living with an unconventional girl that seems to have a lot going on at all times. While nothing mystical is going on in the background, Umaru certainly has a secret that no one would be able to guess by looking at her. Outside her home, she's absolutely perfect; beautiful, smart, athletic and the best at almost everything. But when she's at home, her entire personality crumbles and she turns into a lazy otaku who wants to do nothing more than play games and drink cola. Living with her older brother, this certainly becomes a pain.
Is this a great next watch?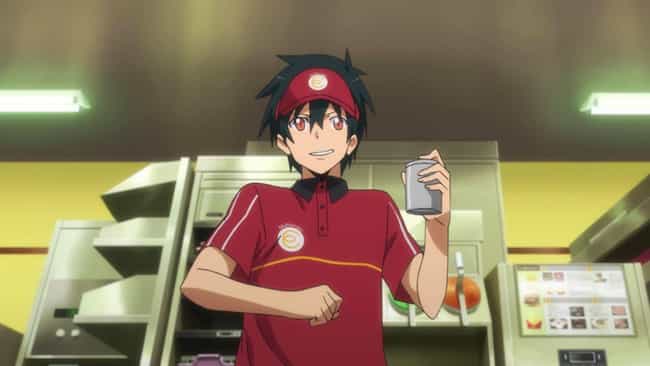 Tooru never really seems to get it when it comes to living among humans. Of course, that's to be expected when you're not really from around here. Thankfully, she and Demon Lord Satan would have a lot to talk about if it came down to their shared experiences in the human world. When Satan and his loyal general, Alsiel, are forced to retreat to another world, they end up on Earth with no magic. To make things worse, they're not exactly sure how to get back home. In order to survive while they try to find a way home, Satan takes on the human guise of Sadao Maou and begins working at a fast food restaurant known as MgRonald's. The humor in this series is non-stop and the kind of shenanigans Sadao seems to always be getting into is very much like the kind Tooru finds herself in all the time. It's more than worthy to be on your watchlist!
Is this a great next watch?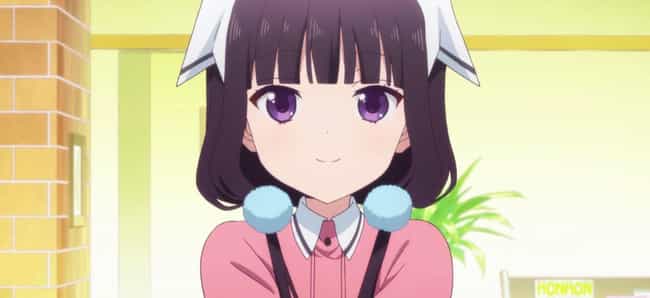 Maika Sakuranomiya is struggling to find a part-time job because of the way her eyes look; she always seems to have a nasty look whenever she smiles that frightens off any potential employers. However, there may be a solution when an Italian man, the owner of the cafe Stile, offers her a job. Rather than continuously trying to change the way she looks, she can use this glare to help out the cafe. Here at Stile, every waitress has a special trait, such a tsundere or little sister, to appeal to the customers. Despite her personality, Maika's look is perfect for the "sadistic" role. While this series isn't about dragons or anything too out of the ordinary, the humor in this and the style of characters is very much the same to what we see in Miss Kobayashi's.
Is this a great next watch?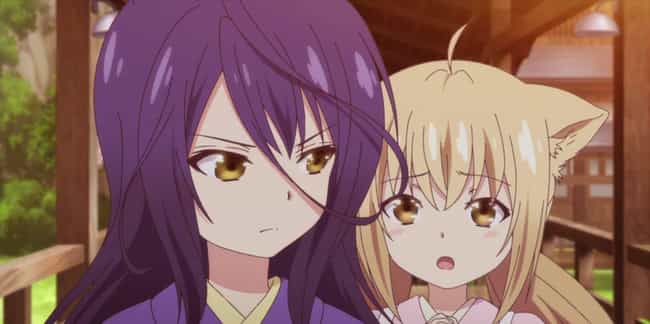 In a large village where spirits dwell, a young fox girl named Yuzu has just gotten a very honorable opportunity to work at the traditional hot springs in, Konohanatei. As such a young spirit with no real work experience, Yuzu is put right to work and struggles to learn the basics. However, her interactions with the various visitors that come into the inn seem to help her grow as the series goes along. While this story is certainly more about a world beyond our own, there are various humans who travel through it and get to experience the hospitality that only Konohanatei can provide. While there are plenty of humorous moments that would certainly rival Miss Kobayashi's, what will really get you is the heartwarming moments you weren't expecting.
Is this a great next watch?