Anime Underground
The 13 Best Anime Like Mob Psycho 100

1.4k votes
484 voters
12k views
13 items
List Rules Vote up the anime that you'd most recommend for fans of Mob Psycho 100.
Mob Psycho 100 is a popular Studio Bones anime that follows a twelve-year-old boy named Mob Kageyama whose prodigious psychic abilities help him work as an exorcist's assistant - never mind the fact that his boss doesn't actually possess any psychic abilities at all. Alongside his slightly shady mentor, Mob infiltrates cults, takes down an organization of powerful psychics, and deals with the angst of adolescence - all set to some of the most exciting and surreal imagery to appear in recent years.
With an anime as inventive as this one, it's hard to imagine that there's anything similar out there - but there is actually plenty of awesome anime like Mob Psycho 100 to queue up once you're finished. Some, like The Disastrous Life of Saiki K. and Hinamatsuri also deal with psychic kids. Others, like Gintama and Noragami have a similar approach to the concept of mentors. While all of these shows have something to recommend them, you may gravitate toward some more than others depending on what drew you to Mob Psycho 100.
If you've seen any of the anime described below and think that they're a good next watch, vote them up to help out fellow fans.
Ranker may collect a commission from links on this page.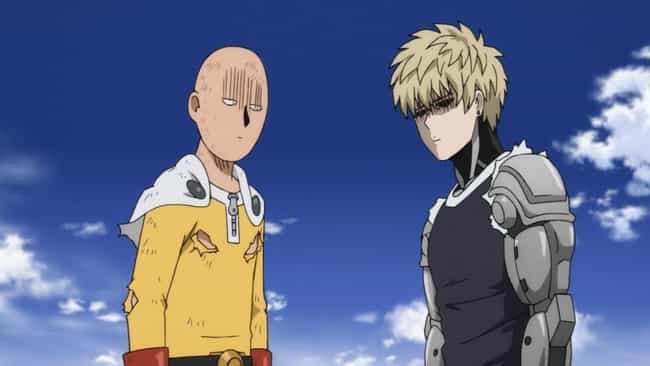 One Punch Man is based on a web manga by ONE, the same person who wrote Mob Psycho 100. While simply being by the same author doesn't guarantee similarity, the two works do have a similar vibe. Both have an art style that veers from simple to intensely detailed depending on the mood of the scene, and both have protagonists who are immensely powerful but aren't widely recognized for their abilities. The difference is that Saitama actually wants recognition (mainly so that he can get paid for it) while Mob prefers to keep his powers under wraps as much as possible.

Is this a good next watch?
see more on One-Punch Man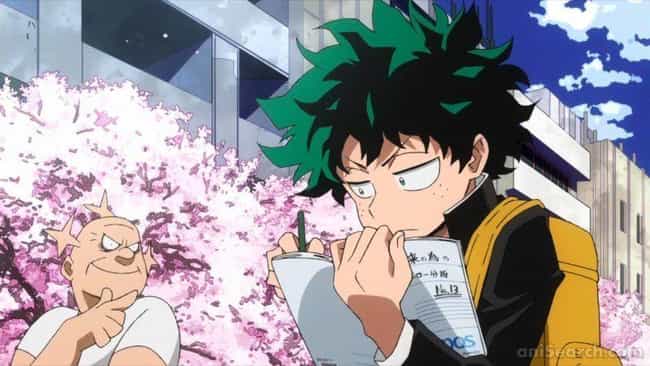 My Hero Academia is kind of like Mob Psycho 100 in reverse. Both Mob and Izuku have powers that are beyond what their bodies and minds can process, and both of them want to help people using those powers, and won't back down no matter how dangerous things get. The difference is that while Izuku sought out his powers because he wanted to be special, Mob was born with his powers and would much rather be seen as a regular person. Despite this, they're both still heroes, and they're both still teenagers working through an everyday life that's impacted heavily by their powers.

Is this a good next watch?
see more on My Hero Academia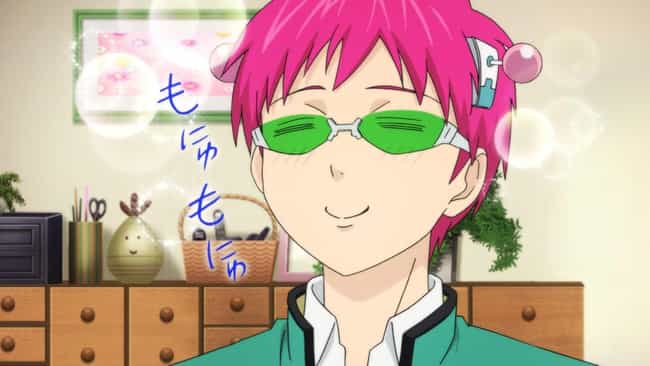 Like Mob, Saiki possesses an unfathomable psychic ability. Like Mob, he doesn't really want to show off his powers because doing so is more trouble than it's worth - but other people keep dragging him into situations where he has no choice. Saiki K. never gets quite as serious as Mob Psycho does, but its comedy is on par with the funnier parts of Mob's story. If you like one, you're sure to like the other.

Is this a good next watch?
see more on The Disastrous Life of Saiki K.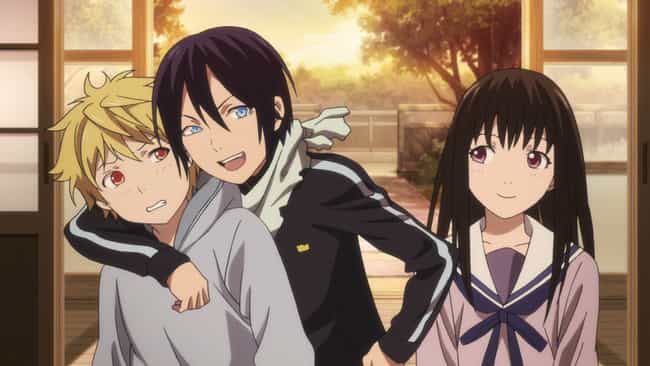 Yato is a god without anyone to worship him - so he's trying to save up enough money to build himself a shrine through odd jobs. Though outwardly cheerful, he's hiding a dark secret from the kids under his tutelage. Though Reigen's secrets aren't nearly so dark, the way he approaches his relationship with Mob is a lot like Yato's with Hiyori and Yukine. Also, both shows do a great job combining quirky humor with a more serious storyline.

Is this a good next watch?
see more on Noragami