Anime Underground
The Best Anime Like 'Natsume's Book of Friends'

484 votes
102 voters
1.7k views
13 items
Natsume's Book of Friends is a well-loved anime series about a teenage boy named Natsume who can see yokai - demonic spirits who are sometimes friendly, and sometimes not. This is deeply stressful for him, both because of the harassment he receives at the yokai's hands and the isolation and rejection that comes from judgemental humans. His life changes when he inherits a book from his grandmother. The book contains the names of yokai, giving him power over those beings. Rather than keep them, Natsume decides to dedicate his time to returning their names, and therefore their freedom.
It's a show that's by turns hilarious and heartbreaking, but are there other wonderful anime like Natsume's Book of Friends? You bet there are! The Ancient Magus' Bride is a great choice if you're looking for a protagonist with a similar emotional journey, while Mushi-shi is a must-see if you're looking for another episodic supernatural series with a relaxing feel. Want to watch something that has similar slice of life social dynamics, but which stays away from magic? Try Kimi to Boku. No matter what you're looking for, there's bound to be something on this list that will appeal to you.
Which anime similar to Natsume's Book of Friends makes for the best viewing experience? Vote it up to help guide your fellow fans to their next great watch.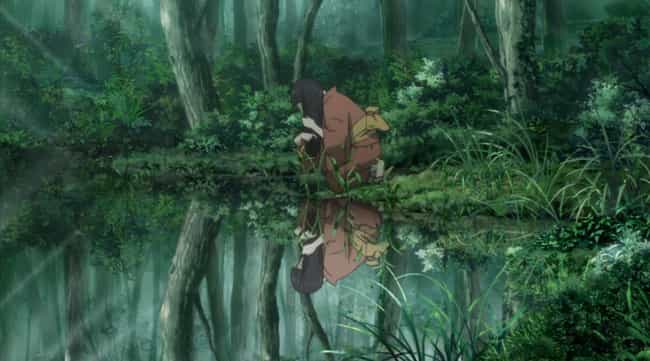 Just like Natsume's Book of Friends, Mushi-shi is an episodic series in which a human being must solve problems caused by supernatural entities. In Mushishi's case, the entities are not yokai, but mushi, beings that aren't quite alive, but which provide the essential building blocks of all life. They are capable of anything from bestowing psychic powers to creating traveling swamps. While some of their actions benefit humanity, others can be quite dangerous, so it's Ginko's job to keep people safe and dispel mushi when they're causing trouble.

Is this a good next watch?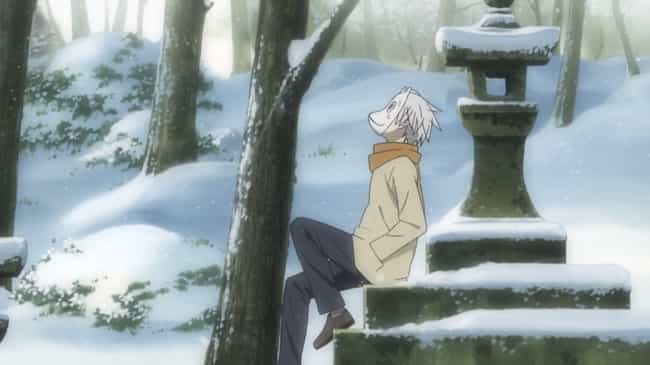 Hotarubi no Mori e is an elegant film that could easily be mistaken for a long episode of Natsume's Book of Friends. Not only is it created by the same studio, Brain's Base, it also shares its theme of humans encountering the mythological. When a young girl named Hotaru encounters a forest spirit named Gin, the two form a close bond that turns romantic when Hotaru grows older. Sadly, the two of them can never truly be together physcially, because if Gin touches a human, he'll disappear. This is a heartbreaking and beautiful movie that Natsume fans are likely to appreciate.

Is this a good next watch?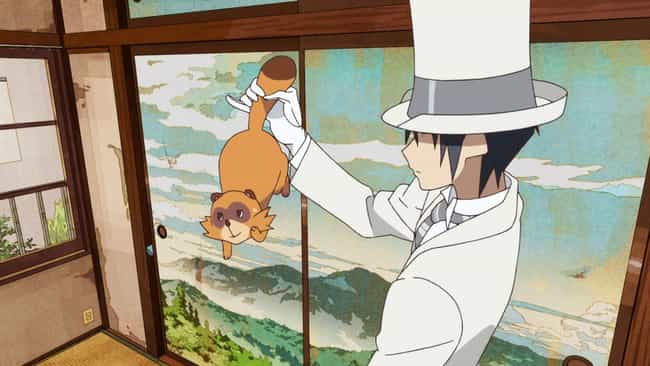 One especially noteworthy aspect of Natsume's Book of Friends is the intermingling of humans and yokai. Natsume doesn't simply banish and defeat trouble-making demons, he gets to know them and forms meaningful relationships with them. Similar cross-species interactions can be found in The Eccentric Family, an anime about a world populated by humans, tengu (godlike creatures with human and bird features) and tanuki (raccoonlike creatures who can transform into anything). Though each species has its own individual problems to deal with, they also have plenty of interspecies interaction - some of which is cordial, but some of which is anything but.
Is this a good next watch?
The ability to see yokai has caused Natsume some serious hardship. Not only is he constantly assailed by the yokai themselves, he's also rejected by humans thanks to his strange skill. Over the course of the series, he meets people - and yokai - who will accept him for who he is and provide him with a sense of warmth and community. The exact same thing happens to Chise Hatori of The Ancient Magus' Bride - the difference is that the magical creatures Chise encounters come largely from European mythology.

Is this a good next watch?